What are Water Stains?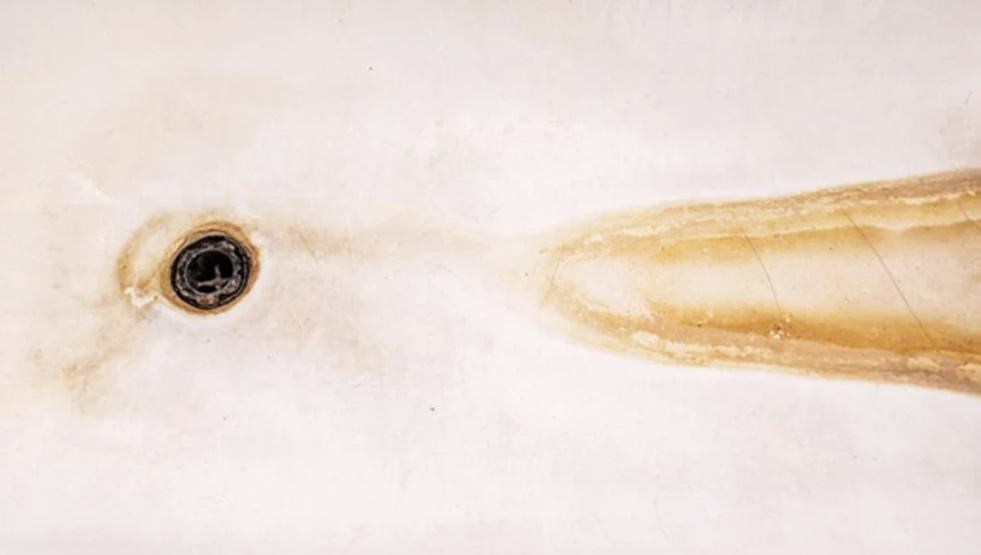 Water stains (also known as water spots) are areas of dried mineral deposits, such as potassium and calcium. They usually appear on surfaces after water has evaporated. They often appear as red, brown, pink, or even black stains on toilets, iron, ceilings, and more.
What Causes Water Stains?
Water stains can appear if your water contains different minerals. If your water has dissolved traces of magnesium or calcium, chalky water stains can appear. Similarly, if your water contains iron or manganese, orange or black stains can appear.
Hard water, in particular, causes most water stains. Water "hardness" refers to its mineral content, especially magnesium and calcium. While water travels through layers of rock, it picks up trace amounts. The more time your water interacts with – and absorbs – these minerals, the harder it gets.