Clean Can Everyday Surface Cleaner
CANcel plastic with an infinitely recyclable aluminum can cartridge system. Get back to cleaning in 10 seconds or less without messy refills, complicated concentrates, and time-consuming tablet dissolving. For those who want one spritz to clean it all!
Due to incredible demand, the Clean Can Surface Cleaner is SOLD OUT!

In the meantime, please visit the link to Target below to purchase now. The Starter Set and Refill Cans are available on Target.com and select stores nationwide.
Why Clean Can?
As fast as grabbing a new bottle, with none of the plastic waste.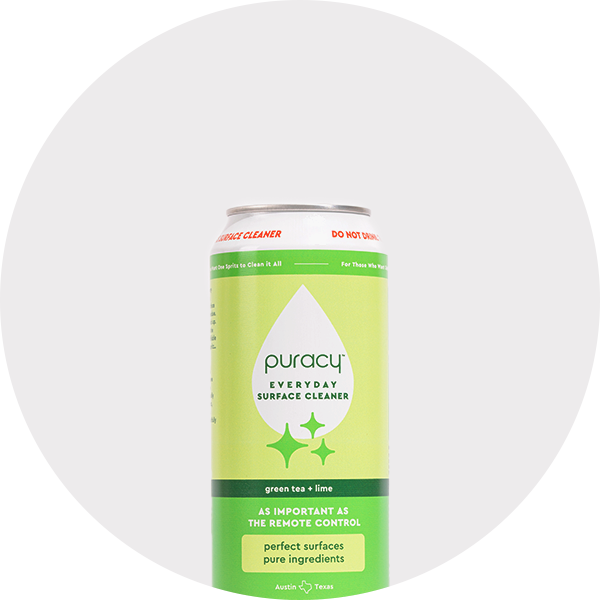 Infinitely recyclable
Each Clean Can is made from recyclable aluminum rather than single-use plastic.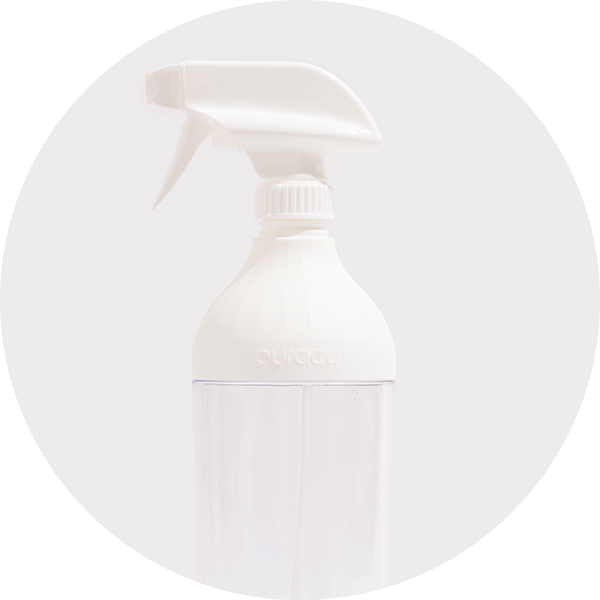 Engineered to last
Our sturdy design is guaranteed to be used for a decade of daily use.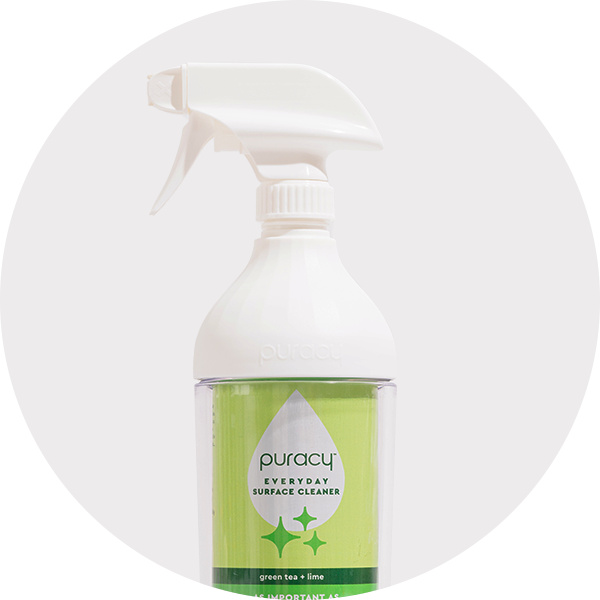 Trusted Natural Power
Use the same natural, plant-powered formulas you love in a new sustainable format.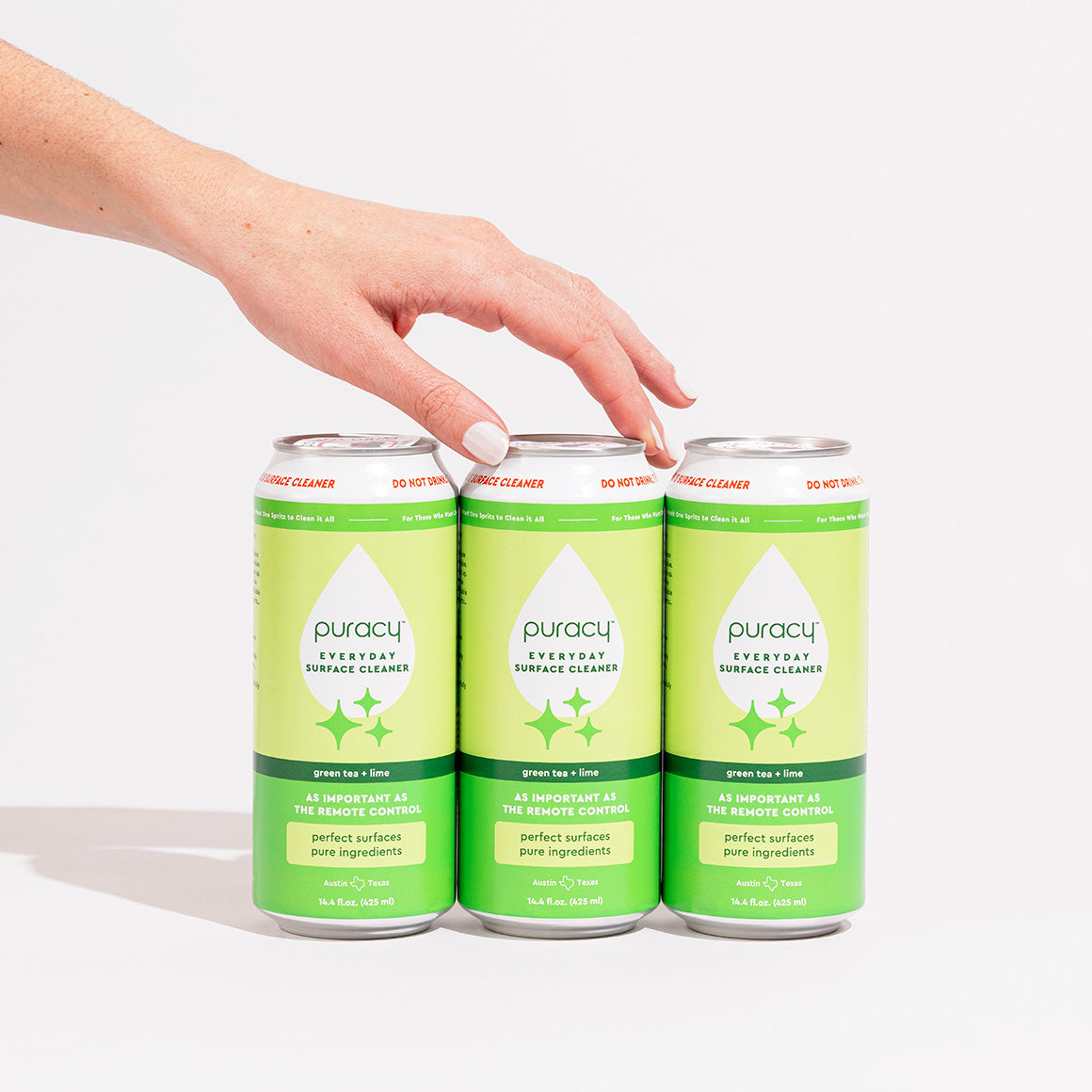 Refill in just 10 seconds.
A sturdy, leak-proof spray system that's easy to store and easier to look at.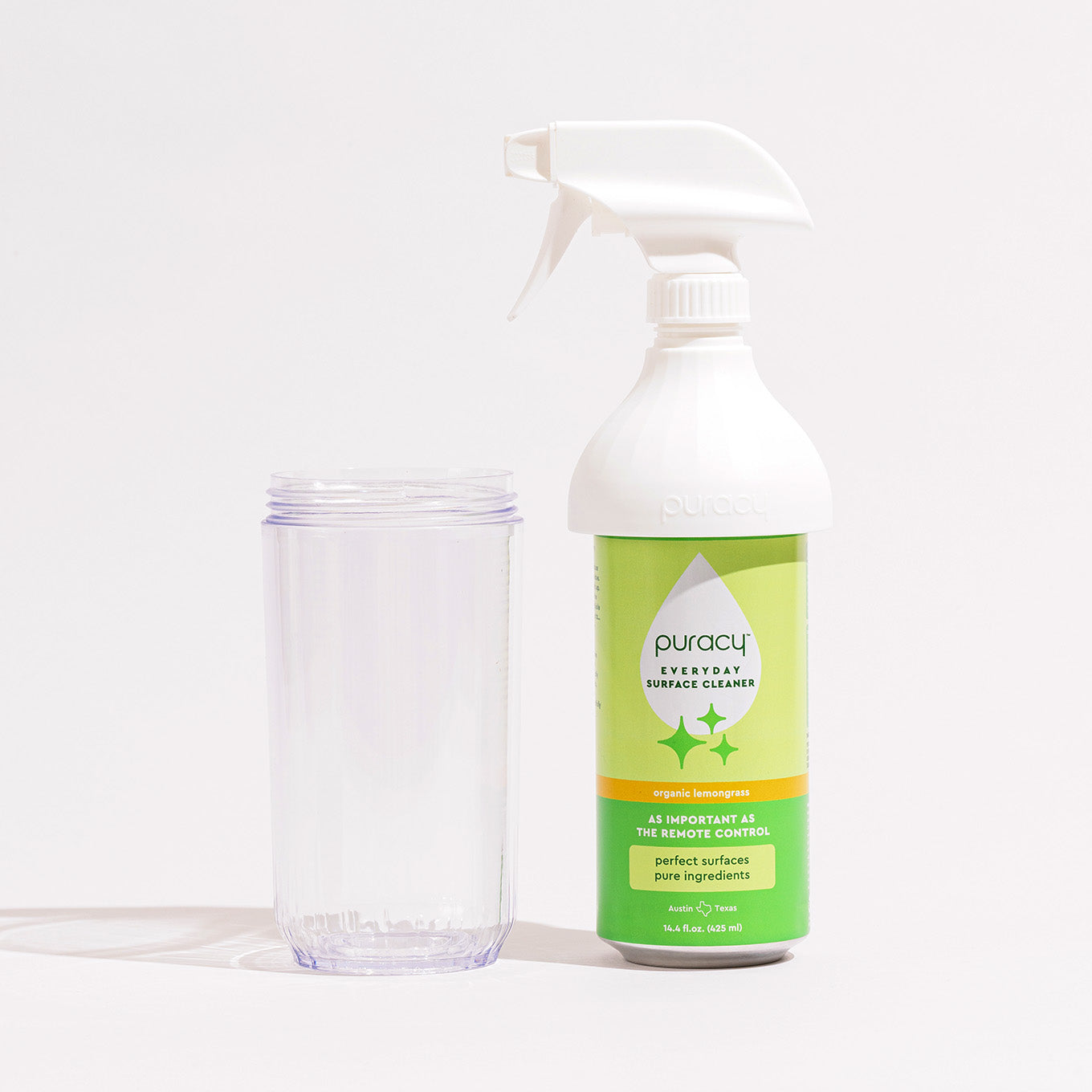 Sturdy Bottles for Daily Use
A bottle made from Polyethylene Terephthalate (PET/E), a safe, strong,  widely recycled material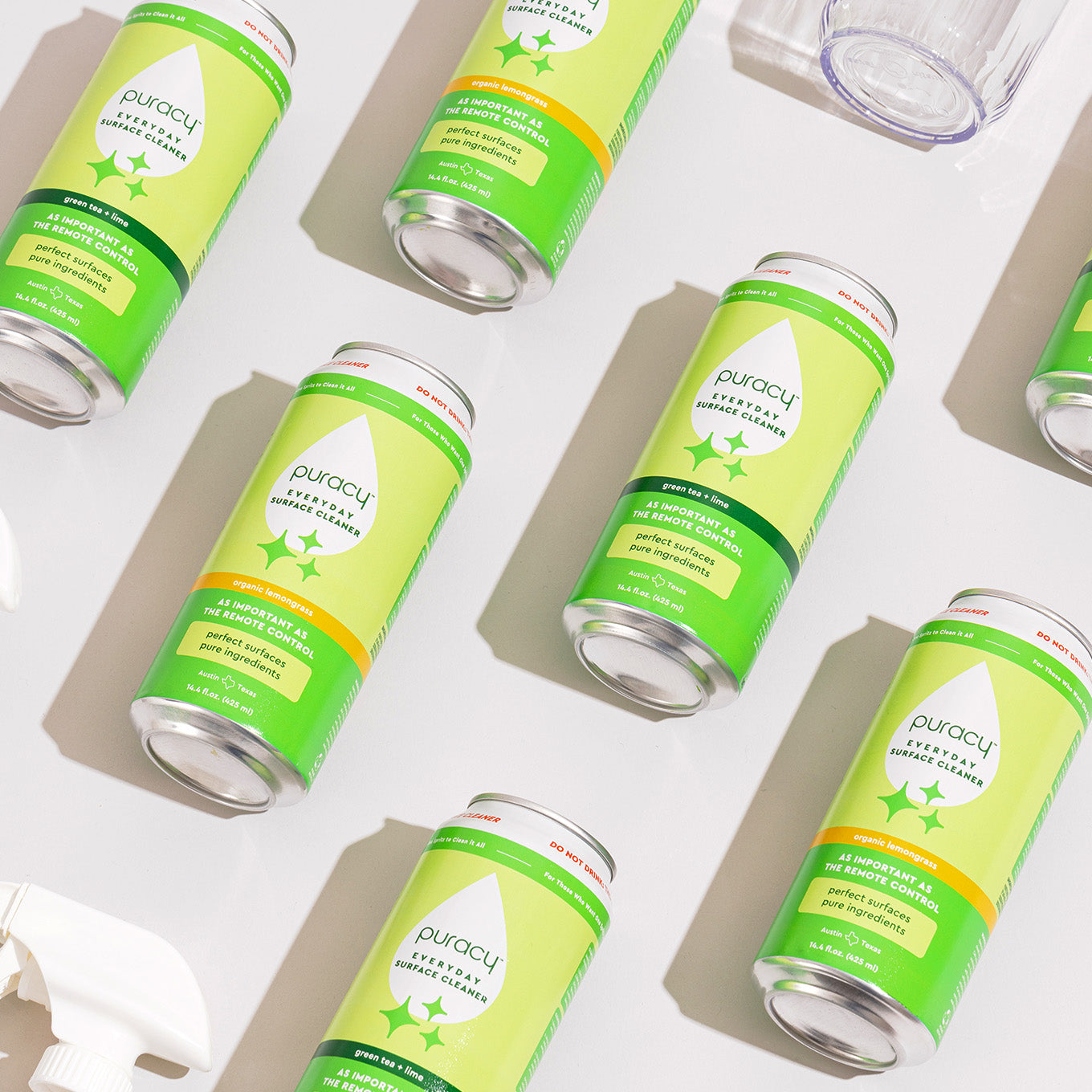 A Natural, Plant-Powered Clean
Our award-winning Everyday Surface Cleaner combines the perfect balance of cleansers and water to tackle any surface without streaks or soapy residue.
Mary
Everyday Surface Cleaner is a natural, plant-powered formula that comes in an aluminum can, which can be recycled after each use. Just replace it with a new one
Dekontee
I've been using Puracy for a bit, and I'm obsessed with this Surface Cleaner. It now comes in a Clean Can that can be recycled, which is great for the environment
Karalyn
I've never seen anything like this before. It's way better for the environment with zero plastic, and it also has clean ingredients that are safer to use around kids, pets, and yourself. I just think this thing is so cool
Simply CRACK the can open, SNAP the system's top onto the can, and TWIST the clear base. In about 7 seconds, you are ready to keep cleaning. When you are done, toss the infinitely recyclable can in the blue bin and crack open a new one.
Green Tea & Lime
Purified water (Aqua, eau), Decyl glucoside (Vegetable-based cleanser), C10-C16 Alcohol ethoxylate (Plant-based cleanser), Benzisothiazolinone (Biodegradable preservative), Sodium citrate (Plant-based water softener), Natural fragrance, Citric acid (Plant-based pH neutralizer)
Organic Lemongrass
Purified water (Aqua, eau), Decyl glucoside (Vegetable-based cleanser), C10-C16 Alcohol ethoxylate (Plant-based cleanser), Benzisothiazolinone (Biodegradable preservative), Sodium citrate (Plant-based water softener), Lemongrass essential oil (Organic), Natural fragrance, Citric acid (Plant-based pH neutralizer)