Clean Can Natural Stain Remover
Color-safe and non-caustic, Puracy Stain Remover is specifically developed to remove all stains with 6 plant-based enzymes.
FREE SHIPPING on all Clean Can!
Why Clean Can?
As fast as grabbing a new can, with none of the plastic waste.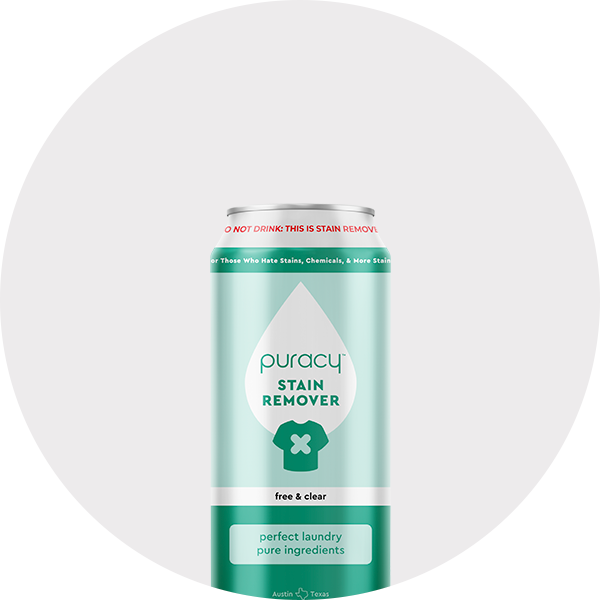 Infinitely recyclable
Each Clean Can is made from recyclable aluminum rather than single-use plastic.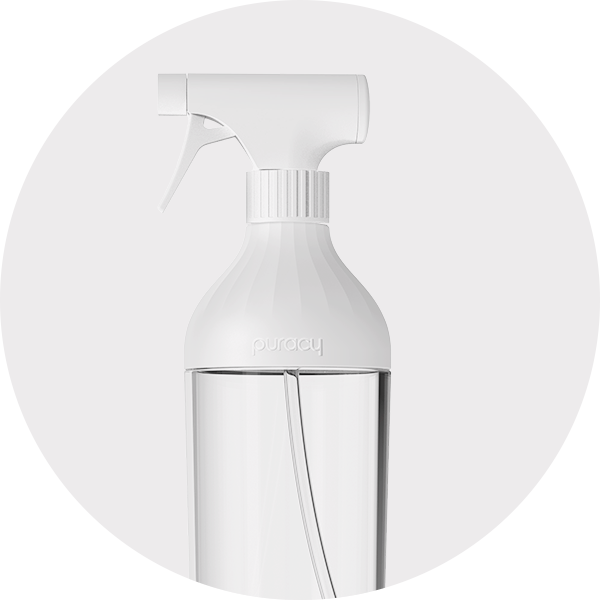 Engineered to last
Our sturdy design is guaranteed to be used for a decade of daily use.
Trusted Natural Power
Use the same natural, plant-powered formulas you love in a new sustainable format.
Easier, faster, and cleaner.
No more messy refills, complicated concentrate measurements, or time wasted as the tablet dissolves. 100% ready-to-use. 0% plastic.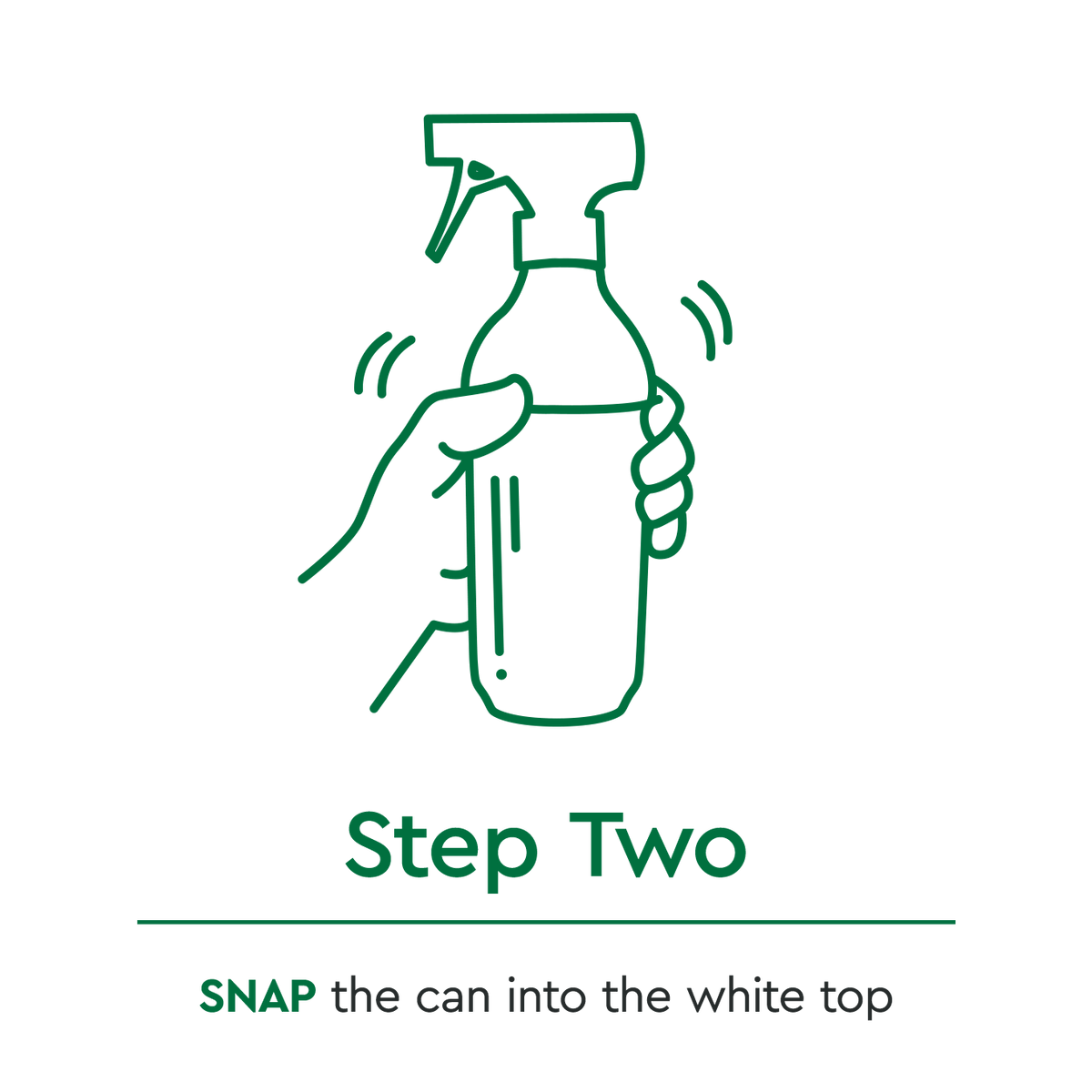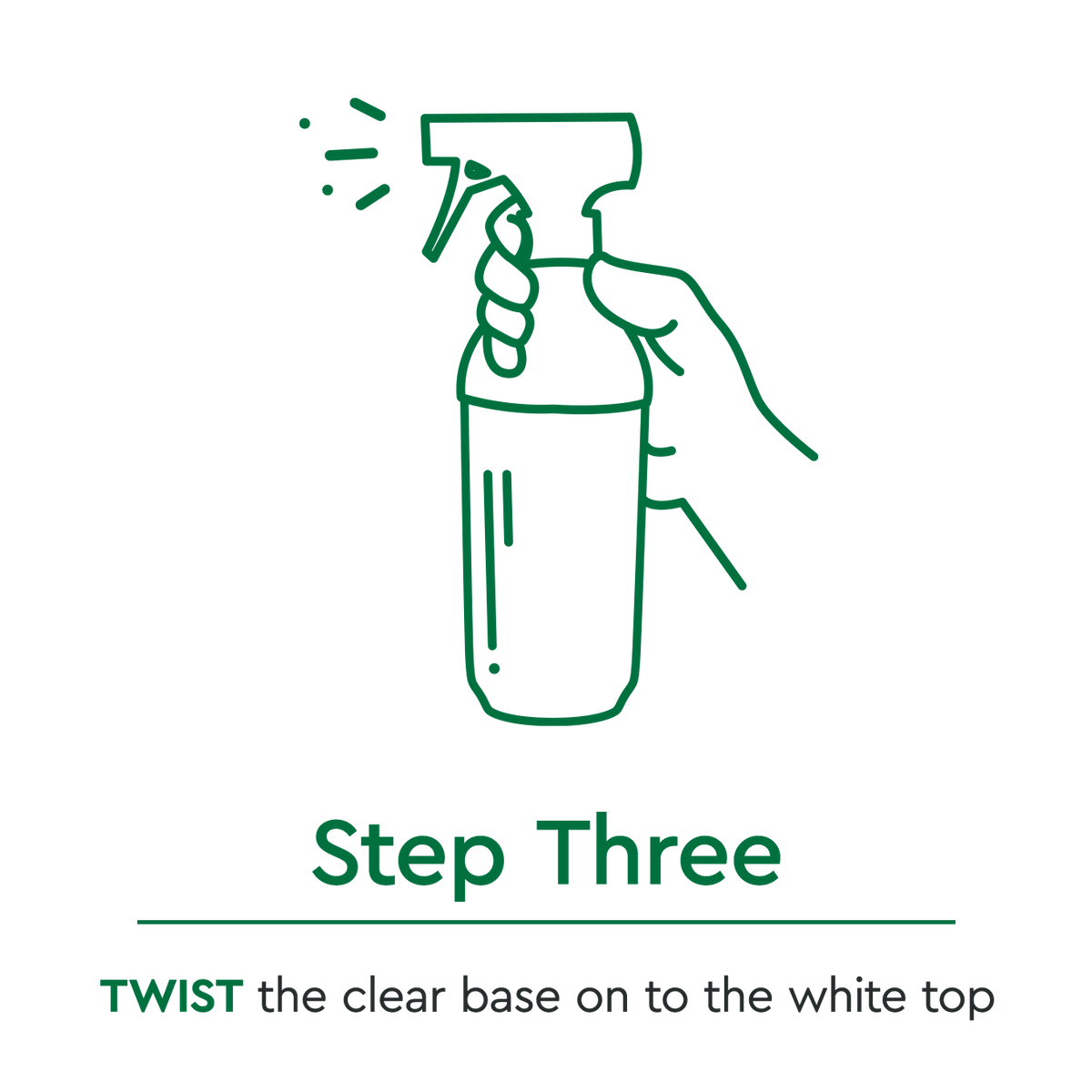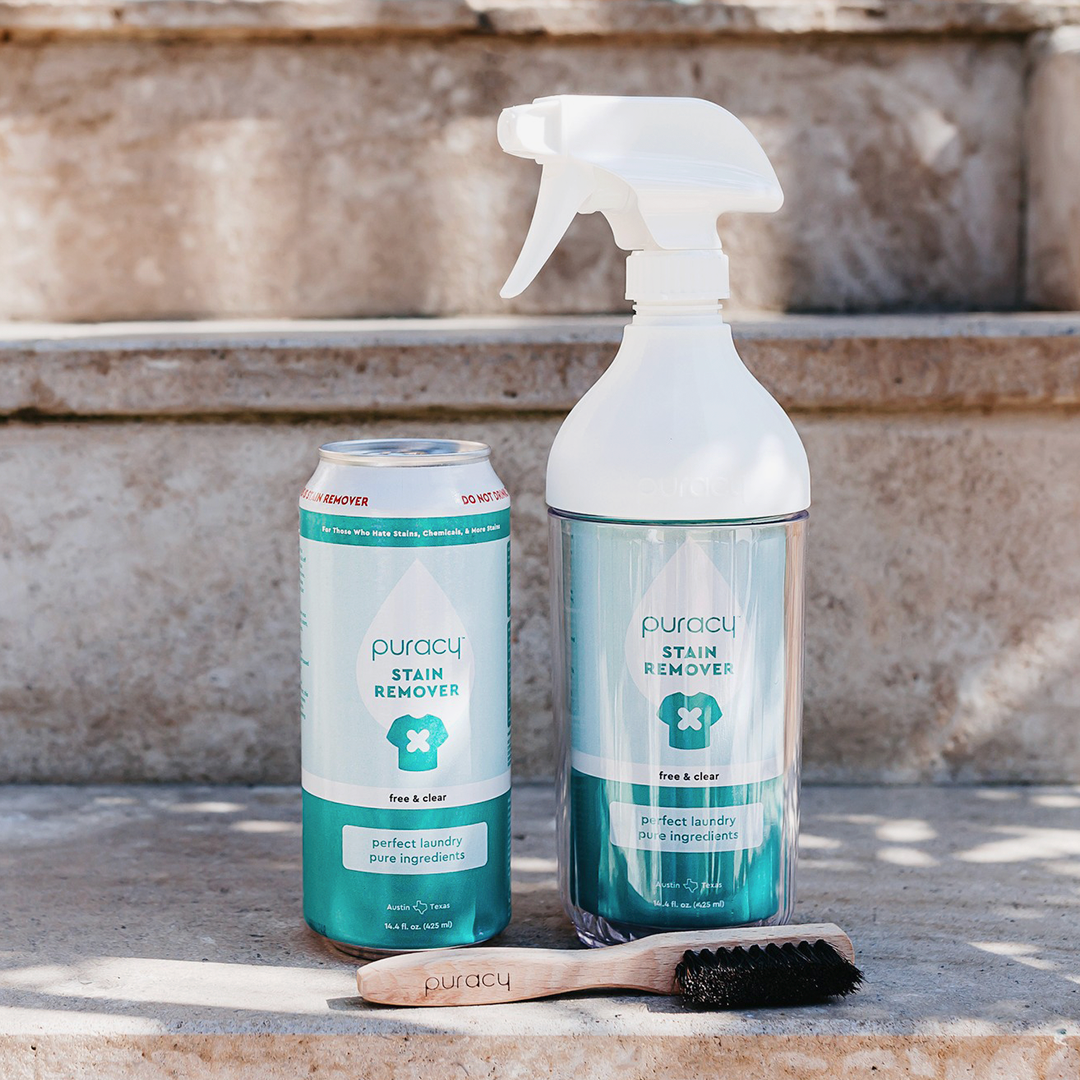 Quick As A Flash, No Plastic Trash
Get back to cleaning in 10 seconds or less!
Our system is made from Polyethylene Terephthalate (PET/E), a safe, strong, widely recycled material. Hyper-durable, shatter-proof, and easy-to-use, it's the first and only cleaning system to use infinitely recyclable aluminum cans.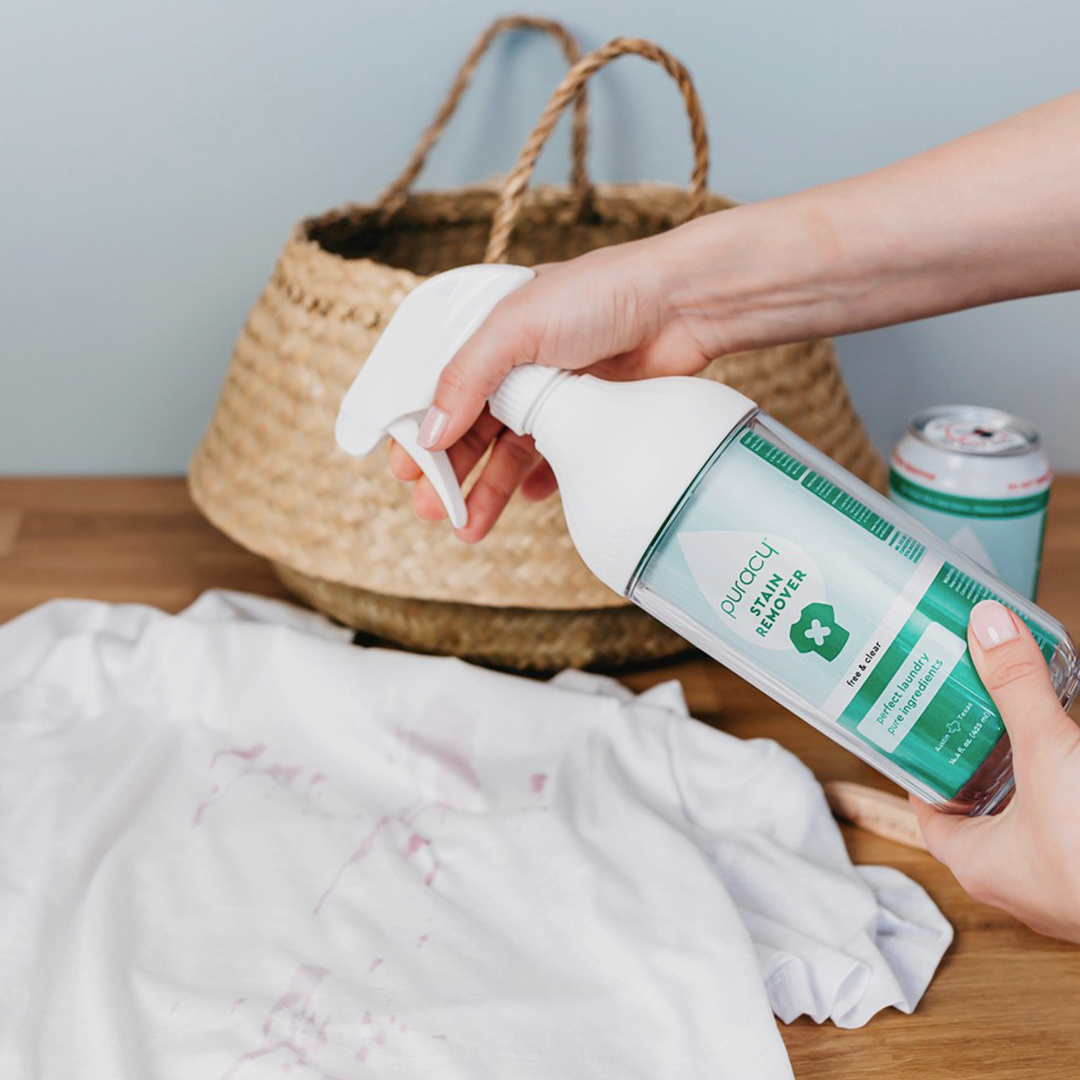 Same efficient formula, new sustainable format
Each aluminum can treat over 500 stains!
Color-safe and non-caustic, Puracy Stain Remover was specifically developed to remove all stains, nasty odors, and mysterious blemishes from all types of fabrics. 
Crafted by a team of biochemists and cleaning specialists who strive to create safe and effective plant-powered products for everyone, the 6 plant-based enzymes contribute to a 98.95% natural formula.
Directions
FOR STAINS LESS THAN 24 HOURS OLD: Spray the affected area and wait at least 15 minutes before laundering.
FOR STAINS MORE THAN 24 HOURS OLD: Spray then massage the affected area with a soft brush. Wait at least 8 hours (can be left on for days), then launder with the warmest water the fabric care instructions allow. Opt for the "Extra Rinse" cycle. Some stains may require two treatments.
FABRICS YOU CANNOT PUT IN THE WASHING MACHINE: Use exactly as "LESS THAN 24 HOURS OLD" states. To rinse, fill a bowl with warm water, saturate a clean cloth with the water. Gently wring, then press into the stain, moving back and forth with light pressure. This will pull the natural stain remover from the surface and replace it with fresh water, mimicking a rinsing effect. Rinse cloth and repeat the same steps until the stain remover is "rinsed" from the surface.
Always test for colorfastness on an inconspicuous area first.
Do not leave on silk or wool for more than one hour.
Avoid eye contact or breathing in the mist. If skin or eye irritation occurs, rinse with fresh water for 15 minutes. If swallowed, drink plenty of fresh water. Seek medical attention if problems persist.
Free & Clear
Purified water (Aqua, eau), C10-C16 Alcohol ethoxylate (Plant-based cleanser), Decyl glucoside (Vegetable-based cleanser), Vegetable glycerin (Plant-based skin softener), Propanediol (Plant-based preservative), Protease (Plant-based enzyme), Sodium borate (Natural mineral cleanser), Amylase (Plant-based enzyme), Sodium citrate (Plant-based water softener), Lipase (Plant-based enzyme), Pectinase (Plant-based enzyme), Mannanase (Plant-based enzyme), Cellulase (Plant-based enzyme), Benzisothiazolinone (Biodegradable preservative), Coconut fatty acid (Plant-based foam reducer), Calcium chloride (Natural mineral stabilizer)