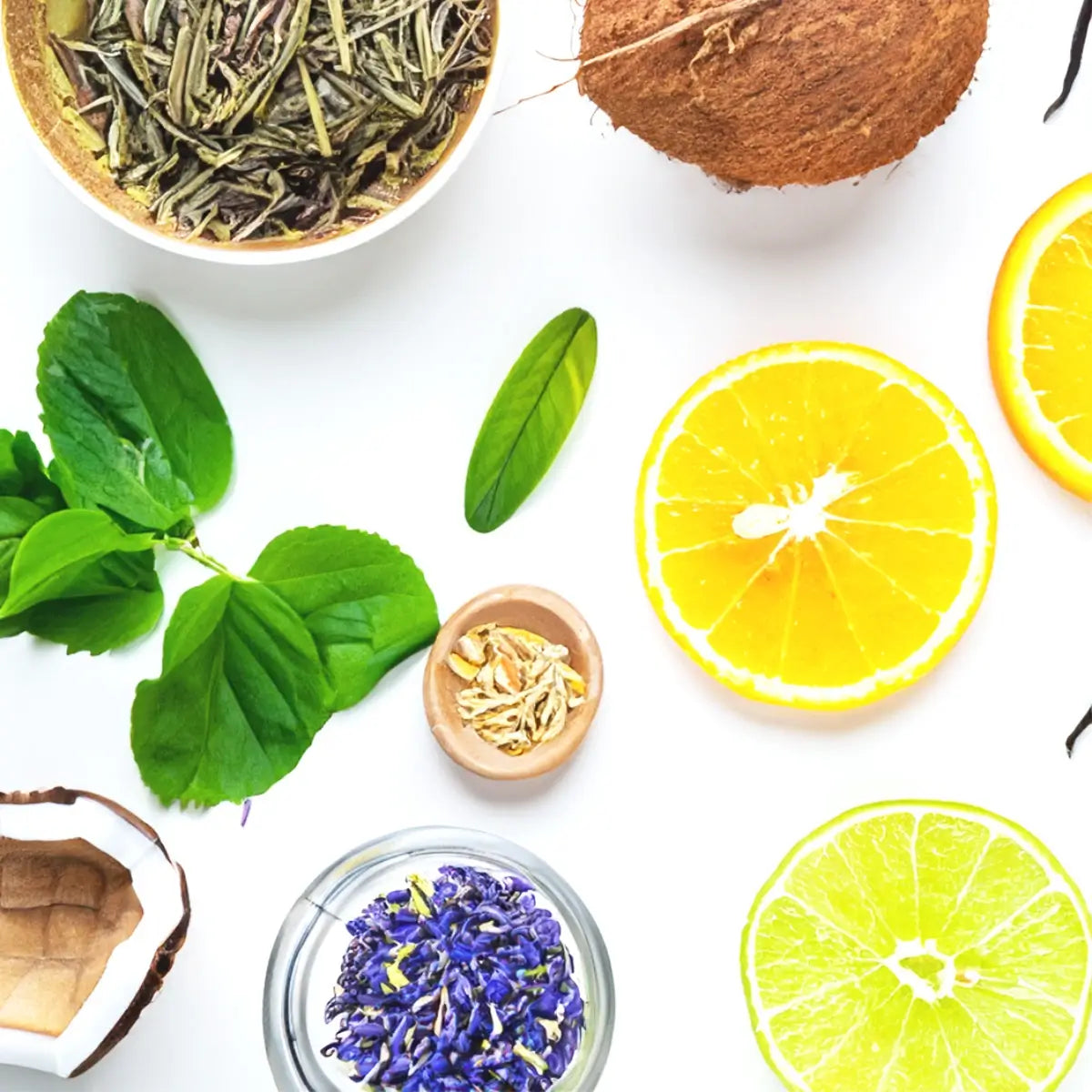 Our ingredients
Clean formulas made from pure ingredients
We're committed to using only the purest ingredients available and every Puracy formula is at least 98.5% natural and vegan friendly for the sake of everyone in your little world. When you choose a Puracy product, know that each ingredient has been scrutinized by our co-founder, chemists, doctors, and 3rd party experts for an ideal blend of safety and efficacy. When it comes to ingredients, we do not cut corners. If you ever want to learn more than you see on our website, email feedback@puracy.com to connect with our co-founder and product development team.
With each purchase of Puracy natural, non toxic cleaning and personal care products, you're helping build a...
01
Healthy Family
Our ingredients are plant based, gentle, gluten free, vegan, hypoallergenic, free of harsh chemicals, and child and pet safe, making it the perfect addition for your cleaning, haircare, or skincare routine. Our carefully researched and natural formulas allow even those with the most sensitive skin to use our products without worry. After all, your wellness and safety is our priority.
02
Cleaner Environment
We work hard to ensure that our natural products are biodegradable, plant-based, and cruelty free. You'll also find that our bottles are easily recyclable. Frequent shoppers can also be rest assured that Puracy's sustainable refill pouches protect the environment with its limited plastic, water, and energy use.
03
Caring Community
Loving the environment also means giving back to the community. Whenever you buy one of our natural products, we donate a percentage to families in the area who need our help. Also, all of our natural cleaning and personal care products are created locally in the United States.
Have a question? We're here to help!
For Puracy, a "natural ingredient" means it started from a natural, renewable source found in nature with absolutely no petroleum** compounds. Here are some examples of "natural ingredient" sources we use: coconut, lime, salt, olive oil, sunflower seed, green tea, geranium, corn, ginseng, pink grapefruit, sesame seed, vanilla bean, and many more.

A "natural ingredient" may also be identified as plant-based, plant-derived, or naturally derived.

For Puracy, a "natural product" means that more than 98.5% of the ingredients, by concentration, are considered "natural ingredients," per our definition above. Additionally, a "natural product" is 100% biodegradable.
We intentionally use packaging that is easy to recycle, reusable, or contains the lowest footprint of waste possible. As you browse our online store, most of our bottles, caps, pumps, and skincare packaging consist of Polyethylene Terephthalate, also known as PET or PETE. This is the same material used in water bottles. It is naturally BPA-free. We select pumps, sprayers, and caps from premium, US companies, such as Silgan, in order to ensure they can be reused dozens of times before wearing out.
Our flexible refill pouches cut plastic waste by over 90%, compared to the equivalent in RTU bottles. While they are more difficult to recycle, their reduction in waste outweighs this point.
As of April 2023, we introduced the Clean Can System. It is a novel, patent-pending permanent cleaning system that uses an aluminum beverage can to filled with cleaning solution. The system itself is extremely durable and designed to be used daily for many years. It is initially available in our Surface Cleaner and will be available in the entire Household Cleaning line by the end of 2023.

In addition to our team of chemists, some with Ph.Ds. and patents, we work alongside expert doctors, such as Julie Jackson, M.D. in Dermatology & Dermatopathology and Ryan Blackman, D.O. in Pediatrics. On our hair care line, we work with Martha Lynn Kale, Hair Salon Owner & Clean Beauty Expert, and April Kayganich, Cosmetologist & Skincare and Hair Care Expert. Finally, our co-founder, Sean Busch, personally develops, tests, and signs off on all products. All of this is done in conjunction with small focus groups where actual customers are selected to test the products after the above people have signed off. There are times when this requires us to rework certain elements of a product, but ensures we've met both the clinical and practical testing of each product.
Our full line can always be found at puracy.com. You can find most of our line on Amazon.com and Amazon.ca. When it comes to national retailers, you can find them at select Target, Walmart, and Kroger stores nationwide. For specifics, please visit https://puracy.com/apps/store-locator