Free Shipping on your first order!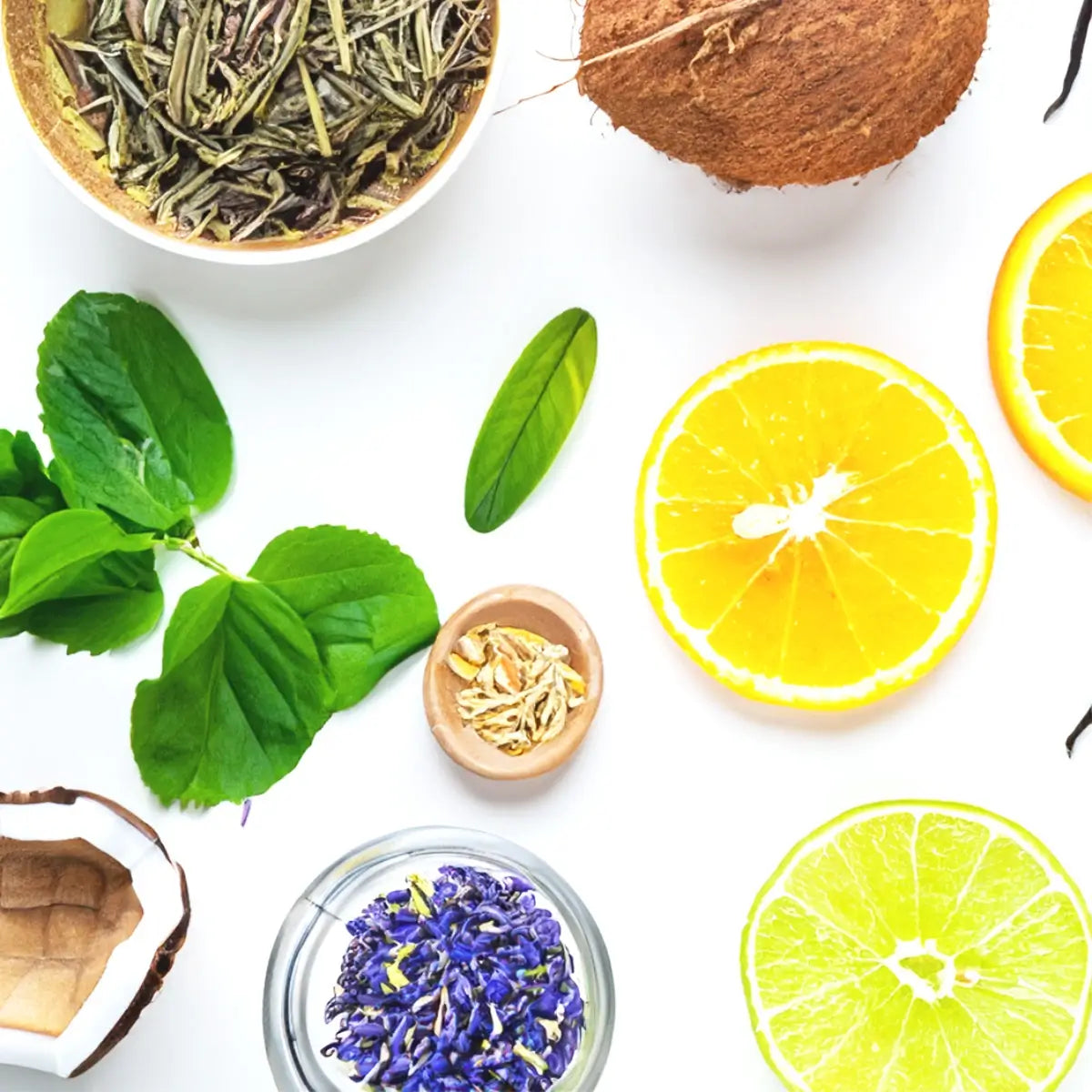 Our Ingredients
Clean formulas made from pure ingredients
We're committed to using only the purest ingredients available and every Puracy formula is at least 98.5% natural and vegan friendly for the sake of everyone in your little world. When you choose a Puracy product, know that each ingredient has been scrutinized by our co-founder, chemists, doctors, and 3rd party experts for an ideal blend of safety and efficacy. When it comes to ingredients, we do not cut corners. If you ever want to learn more than you see on our website, email feedback@puracy.com to connect with our co-founder and product development team.
Our Natural, Plant-Powered Mission
Featured Bestsellers
01
Clean Can
Welcome to Puracy's Clean Can System, a technological and ecological leap in the cleaning product category. Gone are the days of having to pick and choose between efficacy, clean ingredients, single-use plastic, and refill or mixing procedures. Simply CRACK the can open, SNAP it into the top of the system, TWIST the clear base on, and change the way you CLEAN!
02
Stain Remover
For those who hate stains, chemicals, and more stains. Stains are just a bummer. There is no other word to describe them. That little bit of guacamole that slid off the chip before you could catch it. The coffee stain because you tried to walk and drink at the same time. The stuff on your kid's clothes and you have no idea what that stuff actually is...Stains are a bummer. But they do not have to be a problem…
03
Dishwasher Detergent
Designed to work better when you skip the pre-rinse (yes, really). After our biochemists and cleaning fanatics created the safest, best performing formula they could, we sent it out to our customers who unanimously agreed…this was the real deal. And real it is…made only from plant-based enzymes and mineral-based ingredients, Puracy quickly and safely breaks down stubborn food residues without the need to soak or rinse or scrub first. Just scrape off any leftovers and in the dishwasher they go.
Frequently Asked Questions
The majority of customers will not need a rinse aid. We ask that you do 3 consecutive, full loads of dishes before determining whether or not you need a rinse aid.
Make sure the windows are out of direct sun and cool to the touch. Take a clean, folded microfiber cloth and use 1 spray per 2-foot-by-2-foot square. Wipe with fast overlapping passes in a 'Z' pattern. Flip the towel to the dry side and make the same 'Z' passes again. If there is streaking, 1) your towel is dirty, 2) using too much product, 3) trying to clean in direct sun/heat.
No. Our 6-enzyme formula is a safer solution to remove deep stains from fabrics.
You can purchase a permanent, Infinity Glass Bottle and pump from our website. If you are using this in a wet area, we recommend opting for the optional silicone boot.

No. Per the CDC guidelines, good handwashing with soap and clean water negates the need for antibacterial ingredients.
In order to guarantee the safety of each of our products, we implement a challenge testing that is a crucial part of our product development process. This is known as preservative efficacy testing and it is done by a third party accredited laboratory, who evaluates each preservative's effectiveness during the product's entire shelf life. We test all of our products in compliance with the United States Pharmacopeia (USP) 51 standard. Only once a product has passed this rigorous procedure do we move forward with commercial development. This includes deep research with our chemists and team of doctors to ensure high ingredient selection standards and finally testing with groups of current customers to pass the daily household use case test.
Are Puracy personal care products pH-balanced?
Puracy's entire line of haircare and natural skincare products are pH-balanced for your body and skin health. Your body has a pH between 5.5-6.0, so our products also fall within that range.
All of our cleaners and products have a guaranteed shelf life of at least two years, beginning from when they were first purchased.
While we strive for you to reuse our packaging, if you must discard, please disconnect any closure (cap, sprayer, pump) from the bottle and recycle each item separately. Our flexible refill pouches are a BPA-free #7 and can be recycled where #7 items are accepted.
Every Puracy product is 100% gluten-free.

FOR STAINS LESS THAN 24 HOURS OLD: Spray the affected area and wait at least 15 minutes before laundering.
FOR STAINS MORE THAN 24 HOURS OLD: Spray then massage the affected area with a soft brush. Wait at least 8 hours (can be left on for days), then launder with the warmest water the fabric care instructions allow. Opt for the "Extra Rinse" cycle. Some stains may require two treatments.