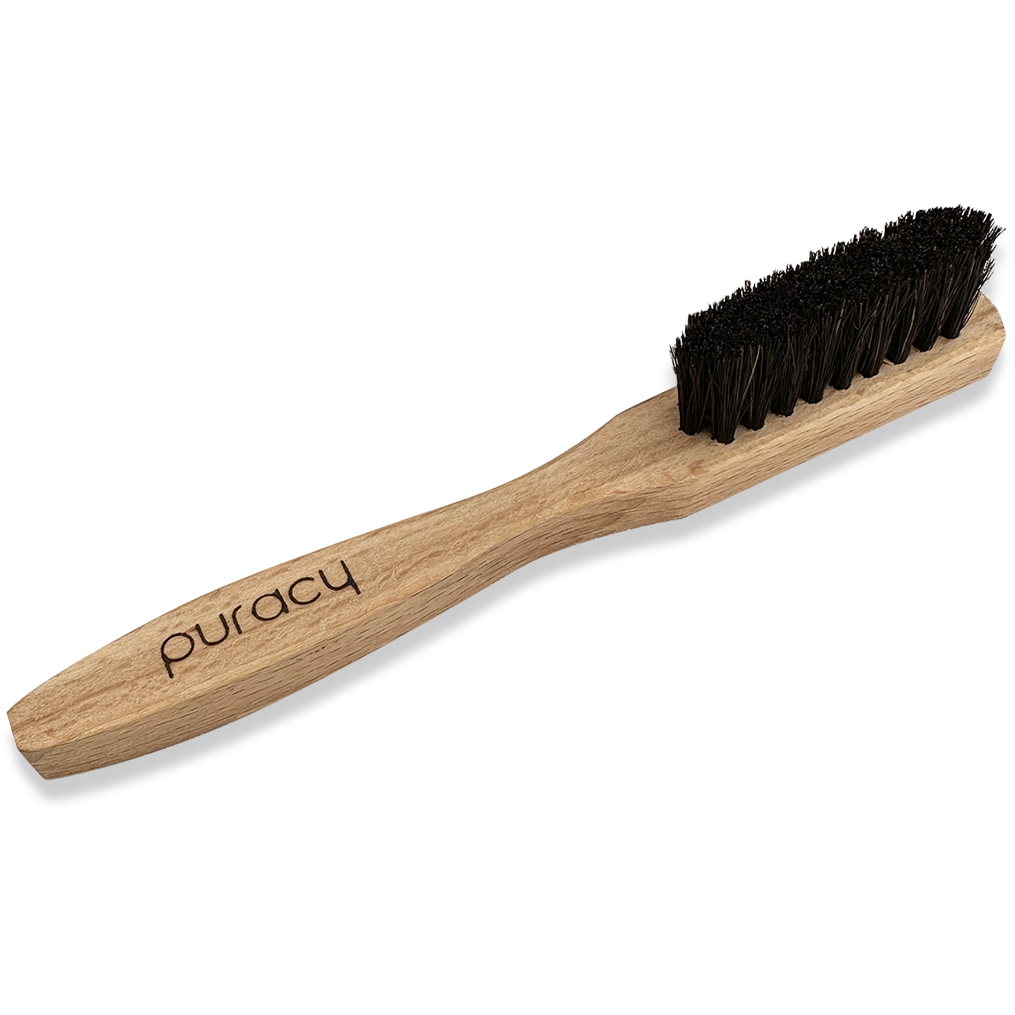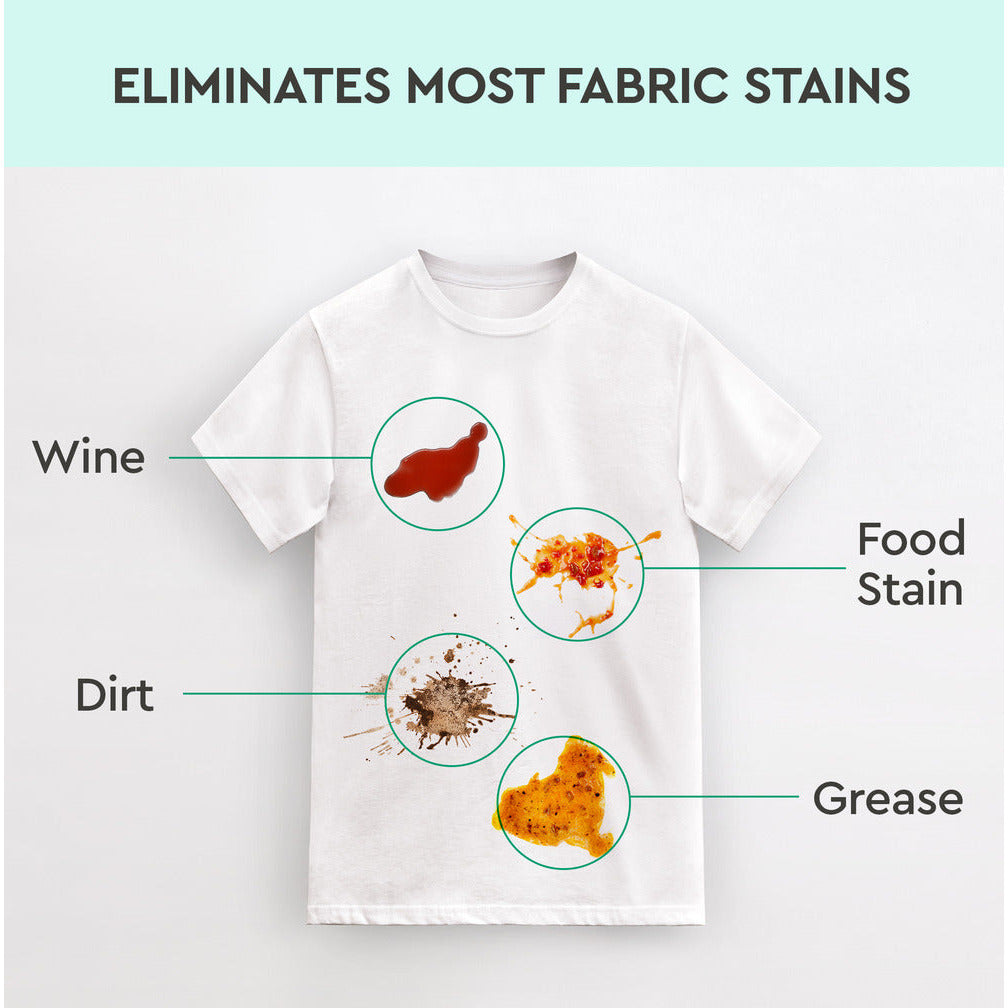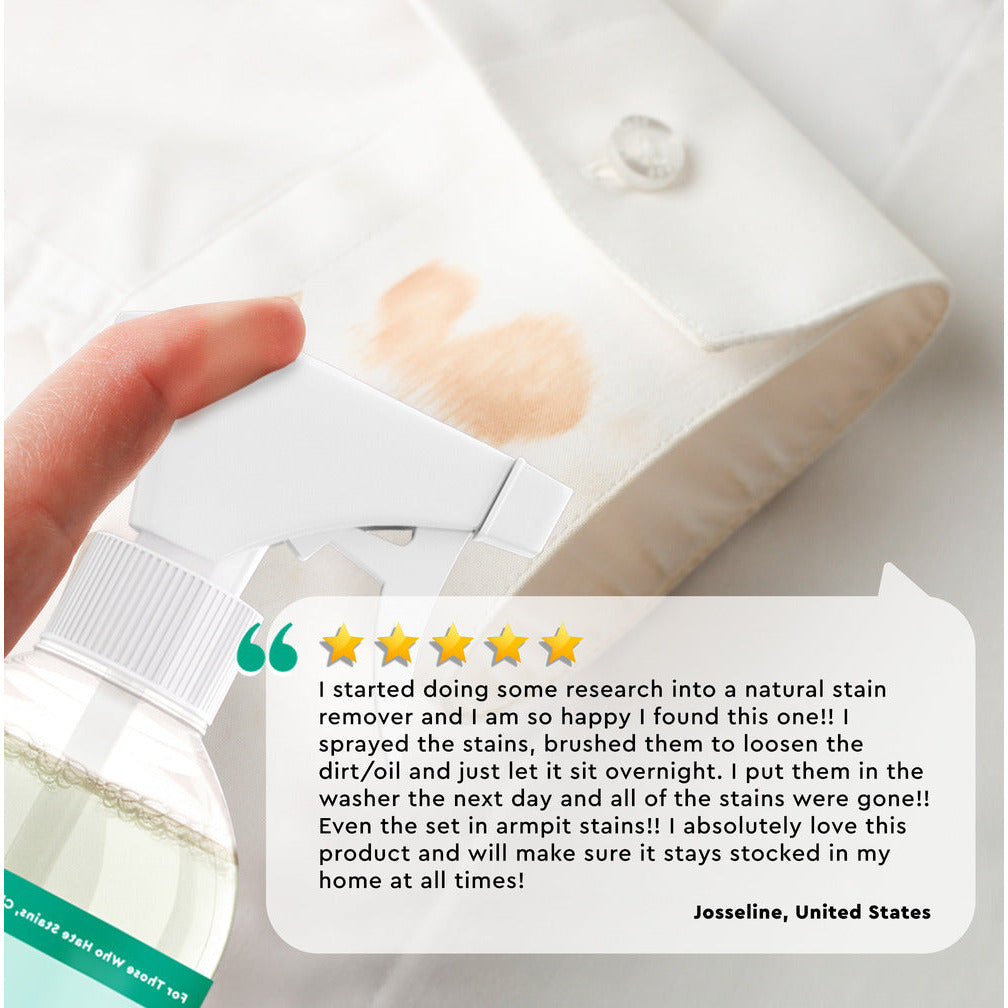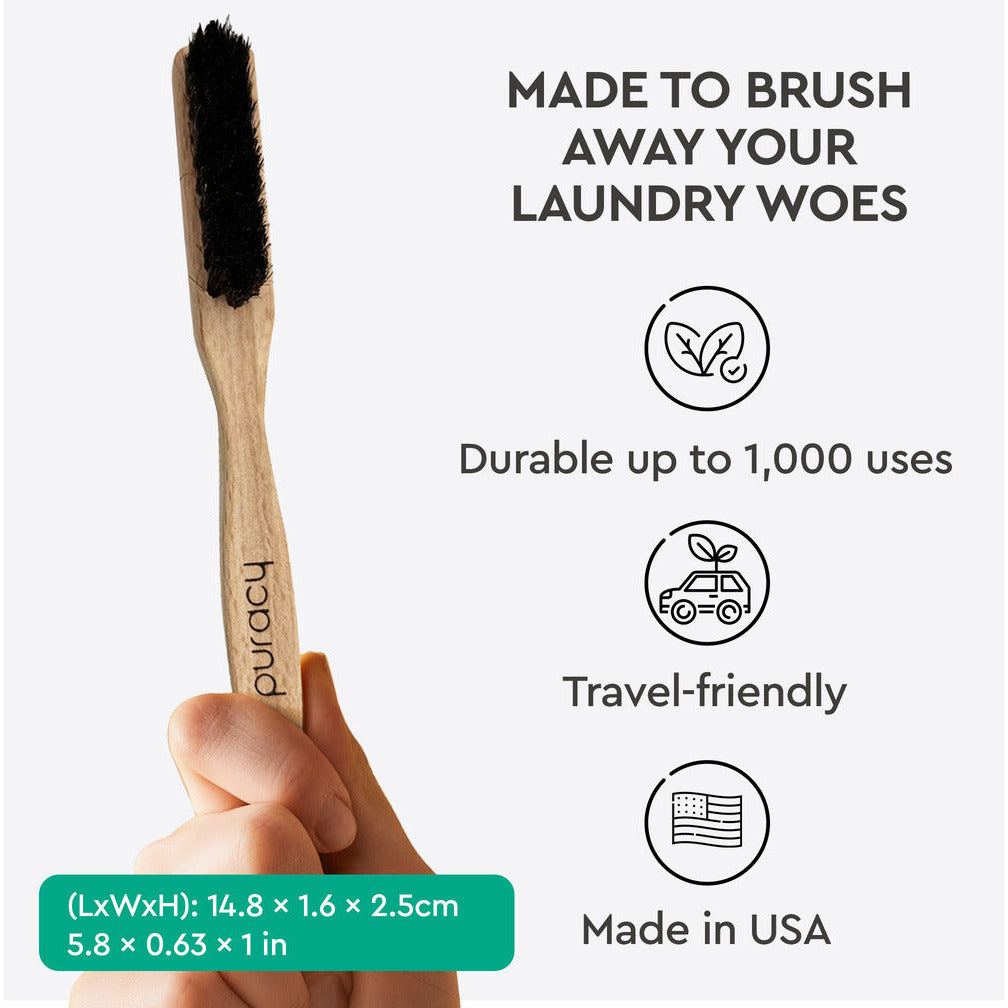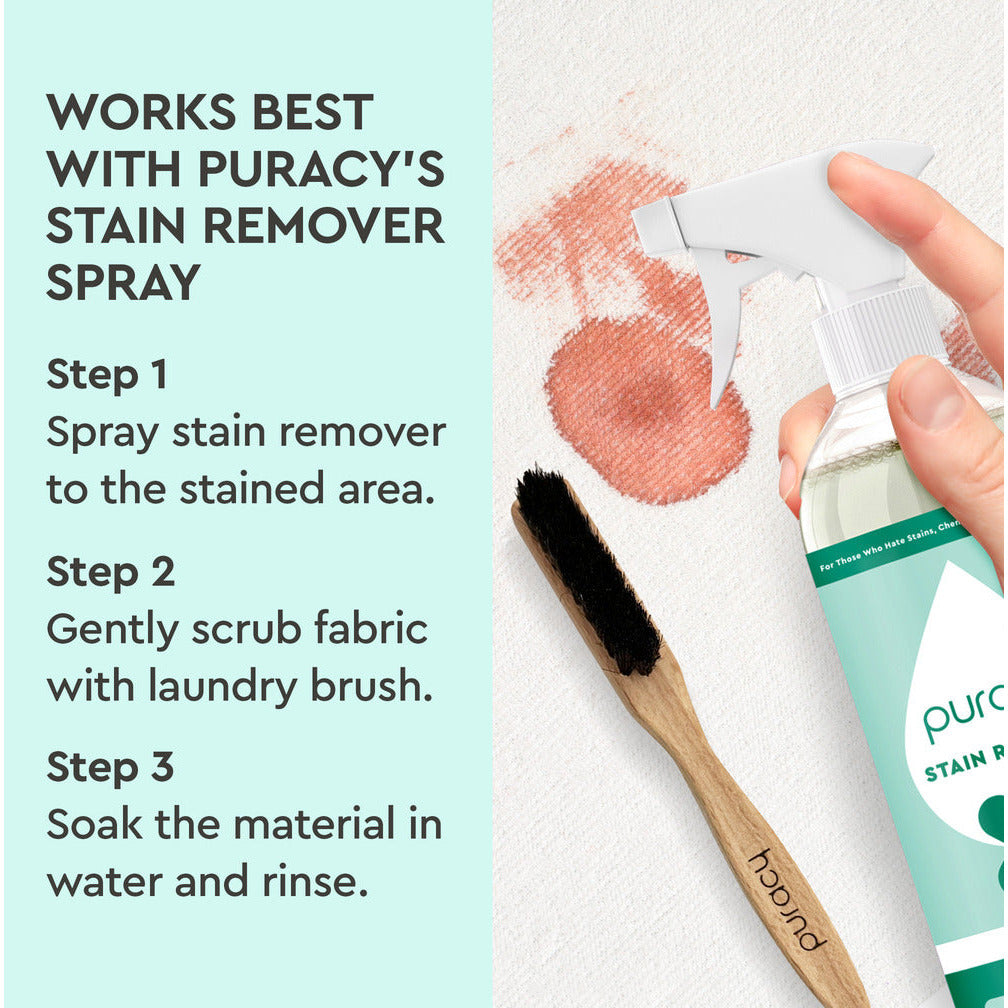 Laundry Stain Remover Brush
For those who hate new clothes becoming play clothes after one use and sofa cushions with no more clean sides to turn to.
To use, it is as easy as spraying Puracy Stain Remover on the stain and then using gentle strokes with the Stain Brush and the weight of only your hand to move back and forth for 5-15 seconds to get the stain broken up and stain remover deep into fibers. From there, let it sit for at least 15 minutes (but the longer the better) before laundering as usual. The materials and engineering that went into this brush will ensure thousands of uses.
Our Laundry Stain Remover brush is the perfect partner to our epic stain remover
When you need maximum efficacy, Puracy's Stain Remover Brush is the perfect companion to Puracy's Stain Remover Spray. If this combo doesn't get the stain out, nothing will.
Leave paper towels in the kitchen, washcloths in the bathroom and by all means let's leave fingers out of this. Our laundry stain brush was specifically designed to be used with our epic stain remover, to get things going even before they get wet.
Designed for any angle and any hand size
A lot of work went into developing a brush that was easy to use at any angle and safe and effective on any fabric. 
100% solid beechwood construction with genuine horsehair bristles. The bristle length of 1.15" inches was rigorously tested to balance the safety on all fabrics combined with the maximum ability to agitate Puracy Stain Remover deep into fibers.
Safe on any fabric
Our unique horsehair bristles are safe on any fabric, (Grass stains should be afraid, silks have nothing to worry about.) and guarantee your favorite white jeans, your beloved sofa, your special carpet…will stay that way. Begone. 
When you want Puracy's Stain Remover to have a little extra horsepower, reach for the 100% horsehair Stain Brush. Designed in Austin, Texas to bring our World Famous Natural Laundry Stain Remover even more stain-fighting power, the Stain Brush will amplify the 6 plant-based enzymes in our stain removing liquid.
Citrus & Mint
Purified water (Aqua, eau), Glyceryl monostearate (Plant-based softener), Behenyl trimethyl ammonium chloride (Plant-based softener), Vegetable cetyl alcohol (Plant-based), Isoamyl laurate (Plant-based softener), Diheptyl succinate and Capryloyl glycerin/sebacic acid copolymer (LexFeel N5), Guar hydroxypropyl-trimonium chloride (Plant-based detangler), Coco-glucoside (Coconut-based cleanser), Glyceryl oleate (Plant-based skin softener), Panthenyl hydroxypropyl steardimonium chloride (Vitamin B5 natural hair conditioner), DL-Panthenol (Pro-Vitamin B5), Butyrospermum parkii (Shea butter) oil (Organic), Helianthus annuus (Sunflower) seed oil, Squalene (Olive oil-based hair conditioner), Tocopherol/Tocopheryl acetate (Vitamin E), Hedera helix (Ivy) extract, Quillaja saponaria (Soapbark) bark extract, Juglans nigra (Black walnut) leaf extract, Panax ginseng (Ginseng) root extract, Bergamot essential oil, Eucalyptus essential oil, Peppermint essential oil, Gluconolactone (Food-grade preservative), Sodium benzoate (Food-grade preservative)
Laundry Stain Remover Brush
4.3/5