Do more with your bottles.
We're proud to do our small part to leave a gentle footprint on the planet, from our packaging being 100% recyclable, to our biodegradable products being made from renewable, plant-derived ingredients.
Waste sucks. So we want you to use less & spend less, offering concentrated formulas that can save 85% in plastic, water, and energy compared to the non-concentrated counterparts. Not to mention #7 recyclable refill pouches that save 90% more plastic, water, and energy compared to bottles.
These efforts have helped us save over 200 tons of plastic from entering our environment. But there's always more we all can do. With infinitely recyclable glass bottles, we'll both be able to save even more plastic from ever being created in the first place.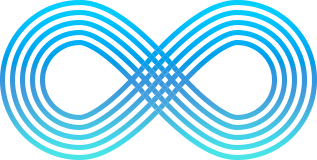 Glass is great.
Glass can be melted and made into new glass forever with no impact to quality.
Recycled glass is most often turned into new glass bottles, but is also used for solar panels, fiber optic cables, and wind turbines.
Glass is one of the most commonly recycled materials, and using it in creation of new glass substantially reduces energy consumption.