Clean Can Laundry Detergent
Our same 10x concentrated formula, optimized for those with skin sensitivities and allergies but packed with plant enzymes to safely eliminate stains, odors and build-up. Now in our infinitely recyclable aluminum can design! 
Currently Unavailable
Why Clean Can?
As fast as grabbing a new bottle, with none of the plastic waste.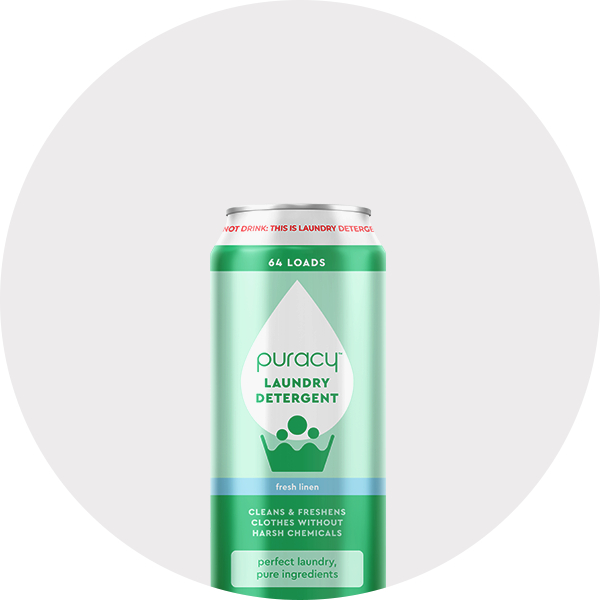 Infinitely recyclable
Each Clean Can is made from recyclable aluminum rather than single-use plastic.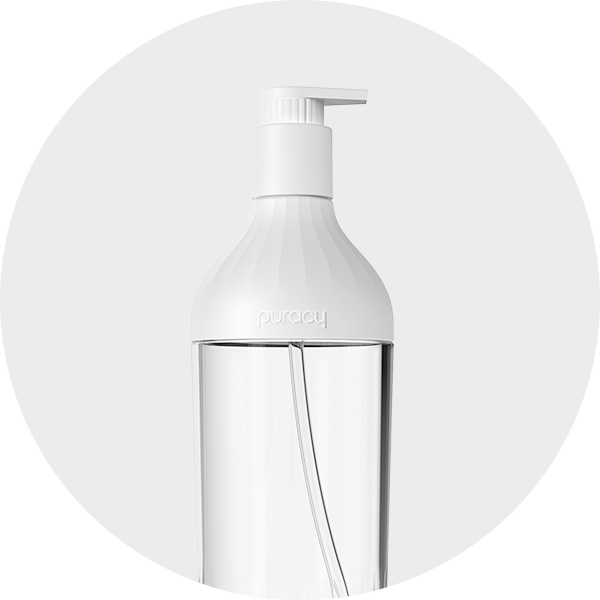 Engineered to last
Our sturdy design is guaranteed to be used for a decade of daily use.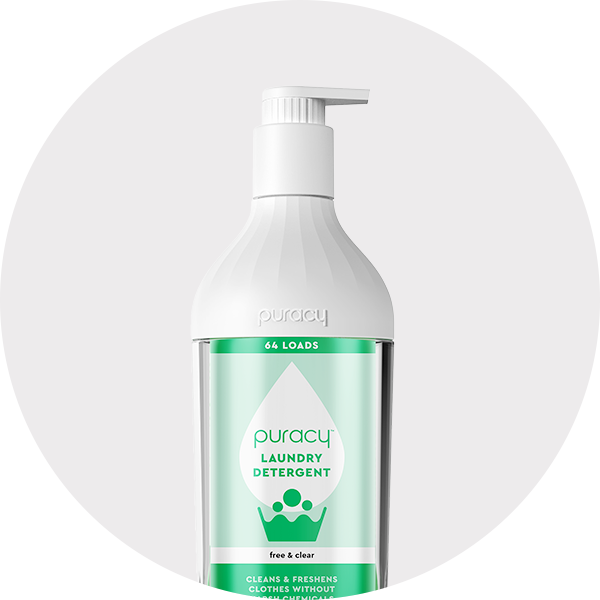 Trusted Natural Power
Use the same natural, plant-powered formulas you love in a new sustainable format.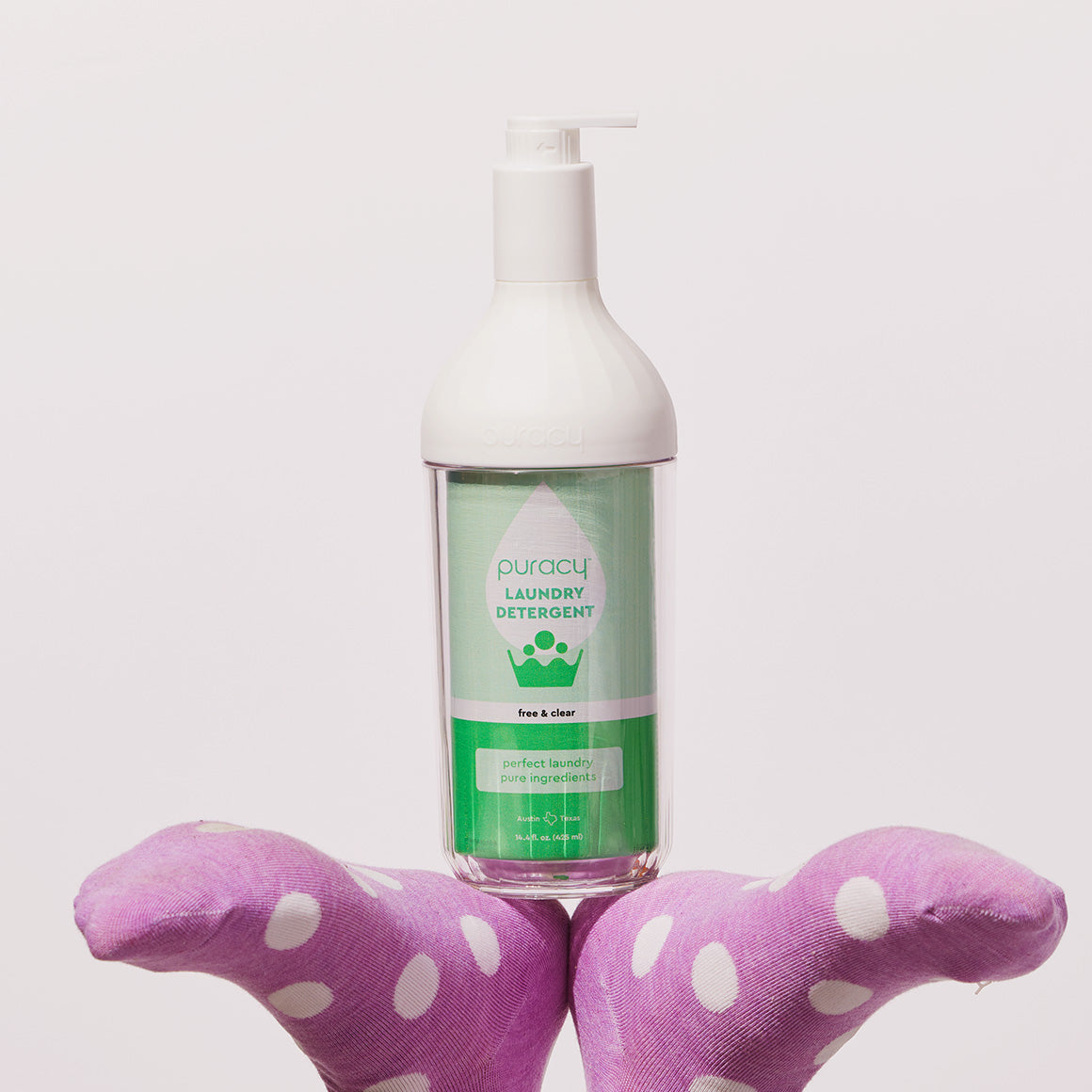 Easier, faster, and cleaner refills.
A durable, leak-proof system that's easy to store and even easier to look at. No more messy refill pouches- just crack, snap & twist!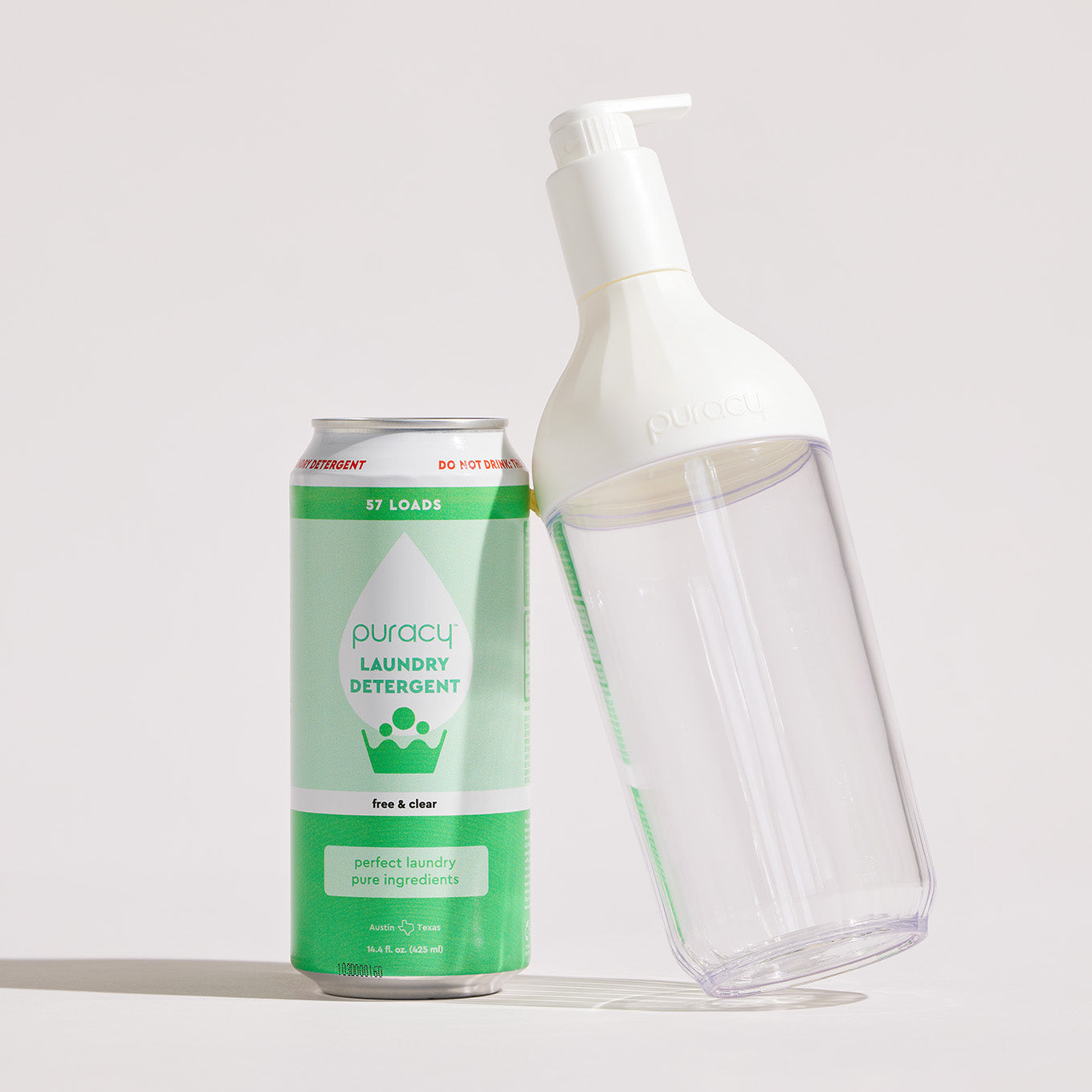 Sturdy Bottles for Daily Use
A bottle made from Polyethylene Terephthalate (PET/E), a safe, strong,  widely recycled material. Each aluminum can offers 57 loads of natural cleaning.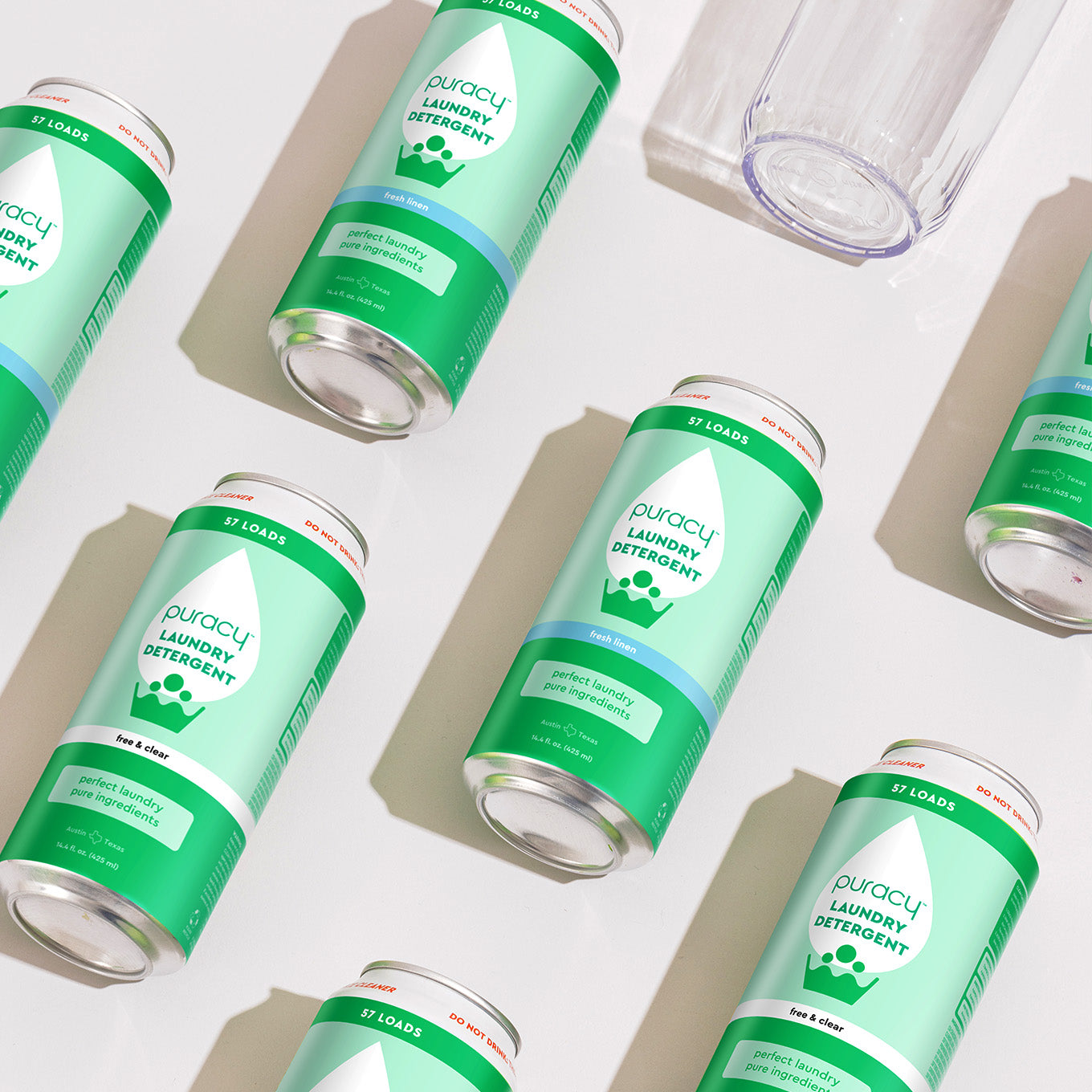 High-Efficiency, 10x Concentrated Formula
Our plant-based Laundry Detergent leaves fabrics naturally soft and fresh, tackling the toughest stains and odors with our powerful plant-based enzymes.
Directions
Use 4 pumps for regular/large Loads in HE washers and small loads in standard washers
Use 8 pumps for regular/large Loads in standard washers
For tough stains, apply detergent directly to the stain, rub in with a laundry brush, and wash normally
Free & Clear
C10-C16 Alcohol ethoxylate (Plant-based cleanser), Purified water (Aqua, eau), Decyl glucoside (Vegetable-based cleanser), Lauryl/myristyl glucoside (Coconut-based cleanser), Vegetable glycerin (Plant-based skin softener), Protease (Plant-based enzyme), Cocamidopropyl betaine (Coconut-based cleanser), Propanediol (Plant-based preservative), Amylase (Plant-based enzyme), Sodium gluconate (Plant-based softener), Sodium borate (Natural mineral cleanser), Lauramine oxide (Coconut-based cleanser), Lipase (Plant-based enzyme), Coco-glucoside (Coconut-based cleanser), Glyceryl oleate (Plant-based skin softener), Sodium citrate (Plant-based water softener), Benzisothiazolinone (Biodegradable preservative), Carboxy inulin (Plant-based softener), Mannanase (Plant-based enzyme), Citric acid (Plant-based pH neutralizer), Zinc ricinoleate (Natural mineral-based odor removal agent), Calcium chloride (Natural mineral stabilizer)
Fresh Linen
C10-C16 Alcohol ethoxylate (Plant-based cleanser), Purified water (Aqua, eau), Decyl glucoside (Vegetable-based cleanser), Lauryl/myristyl glucoside (Coconut-based cleanser), Vegetable glycerin (Plant-based skin softener), Protease (Plant-based enzyme), Cocamidopropyl betaine (Coconut-based cleanser), Propanediol (Plant-based preservative), Amylase (Plant-based enzyme), Sodium gluconate (Plant-based softener), Natural fragrance, Sodium borate (Natural mineral cleanser), Lauramine oxide (Coconut-based cleanser), Lipase (Plant-based enzyme), Coco-glucoside (Coconut-based cleanser), Glyceryl oleate (Plant-based skin softener), Sodium citrate (Plant-based water softener), Benzisothiazolinone (Biodegradable preservative), Carboxy inulin (Plant-based softener), Mannanase (Plant-based enzyme), Citric acid (Plant-based pH neutralizer), Zinc ricinoleate (Natural mineral-based odor removal agent), Calcium chloride (Natural mineral stabilizer)