Free Shipping on your first order!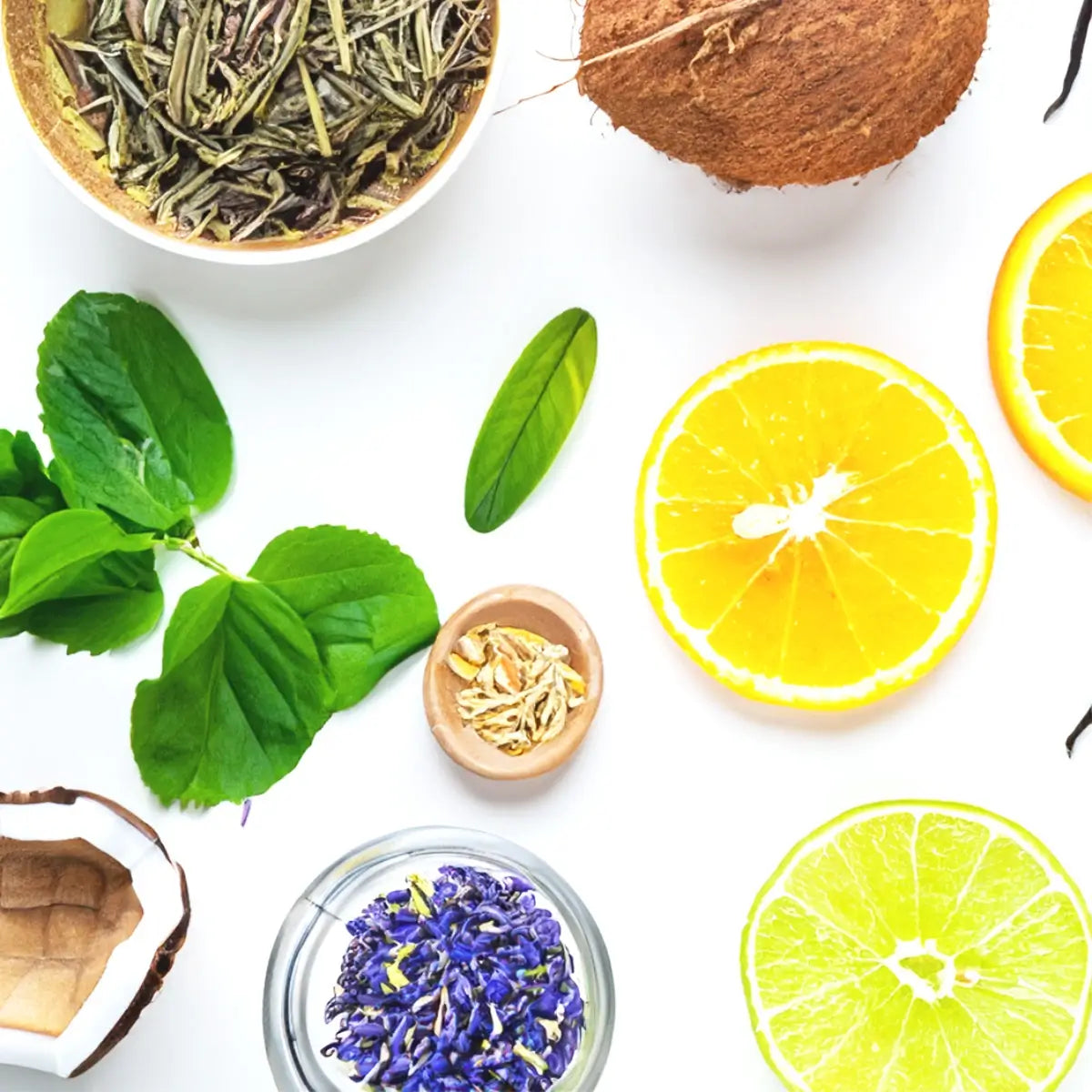 Our Ingredients
Clean formulas made from pure ingredients
We're committed to using only the purest ingredients available and every Puracy formula is at least 98.5% natural and vegan friendly for the sake of everyone in your little world. When you choose a Puracy product, know that each ingredient has been scrutinized by our co-founder, chemists, doctors, and 3rd party experts for an ideal blend of safety and efficacy. When it comes to ingredients, we do not cut corners. If you ever want to learn more than you see on our website, email feedback@puracy.com to connect with our co-founder and product development team.
Our Natural, Plant-Powered Mission
Effortlessly Clean Hands Every Time
01
Ingredients You Can Trust
Made from plants, minerals, and water, our soap formulas feature renewable and biodegradable ingredients that were developed by our team of scientists, dermatologists, and cleaning experts. If you clean your hands 20+ times per day, feel confident that you are washing away germs and dirt, not moisture.
02
Give the Planet a Hand
Did you know every time you wash your hands, you can also help the planet? Not only do we use renewable and biodegradable ingredients, but we also offer ecofriendly refill pouches that use 90% less plastic and carbon than our 12-ounce bottles. They are also over 20% cheaper, on a per ounce basis.
03
Your Safety is in Our Hands
Not only is our soap safe for gray water and septic systems, it's also safe for your entire household. We've made sure our 99.09% natural formula is free of sulfates, triclosan, parabens, phthalates, phosphates, SLS, SLES, MEA, DEA, TEA, animal by-products, petrochemicals, dyes, or caustics. Plus, we never test on animals, making our soap certified cruelty-free.
Frequently Asked Questions
We've worked with a team of doctors and scientists to create a formula fortified by Vitamin E and Aloe Vera that protects any skin type, whether it belongs to children, adults, or any stage of aging, including wrinkles and skin conditions like eczema. These soothing ingredients work together to naturally soften your skin as well as any lotion, despite frequent hand washing and cell turnover throughout the day. (Say goodbye to chapped, cracked skin in the winter!) Best of all, this formula is completely free of skin microbiome disruptors such as sulfates, triclosan, SLS, SLES, petrochemicals, perfumes, animal by-products, or other harsh chemicals. That means soft hands all day long, no matter how many times you have to wash them!

Be prepared to be whisked away by our gentle, natural fragrances, including floral French lavender and calming Mexican vanilla bean. You can also find hints of dried Indonesian clove leaves that offer a gentle balsamic undercurrent. Want to find the best scent for you? Check out our other soaps to discover Cucumber and Mint, as well as Ocean Mist.
Puracy Natural Hand Soap effectively washes germs and bacteria when you properly wash your hands at a clean sink with water, so you don't need to use hand sanitizer. We don't use antibacterial chemicals in our formulas as a result of human and environmental studies, and we also want to ensure the protective barrier of your hands are protected throughout repeated handwashing. We follow CDC guidelines, which confirm that antibacterial ingredients are not necessary to effectively wash your hands. If you properly wash your hands using our Natural Hand Soap, you will effectively remove harmful germs and bacteria, saving you the price of a bottle of hand sanitizer!
Our soaps are differentiated by how they come out of the pump – either gel or foam.
If you prefer a thicker, viscous consistency, our Gel Hand Soap is your best choice and works with standard soap dispensers. (Don't worry, it still creates mounds of bubbles when you rub your hands together.) Our Foaming Hand Soap has a thinner, more watery consistency that works with foaming soap dispensers. You can find these two different consistencies in their respective refill pouches as well. Whatever consistency you choose, you'll be guaranteed soft skin and clean nails, protecting you from germs and cracked hands during colder months.
Since Puracy strives towards a mission of sustainability and ecofriendly packaging, we do not sell empty bottles of our standard sized cleaners and soaps. Instead, you can purchase our Infinity Glass Reusable Bottles, which are built to last. For extra durability, be sure to select the silicone boot.
Of course! At Puracy, we value transparency when it comes to active ingredients and the formulas that make our natural hand skin care products. The SDS for each and every Puracy product is on our comprehensive ingredients page, and you can click on each individual ingredient to learn more about how it is sourced and how it is used in our soap.
In order to guarantee the safety of each of our products, we implement a challenge testing that is a crucial part of our product development process. This is known as preservative efficacy testing and it is done by a third party accredited laboratory, who evaluates each preservative's effectiveness during the product's entire shelf life. We test all of our products in compliance with the United States Pharmacopeia (USP) 51 standard. Only once a product has passed this rigorous procedure do we move forward with commercial development. This includes deep research with our chemists and team of doctors to ensure high ingredient selection standards and finally testing with groups of current customers to pass the daily household use case test.
At Puracy, we make sure the levels of safety and quality for each product are carefully monitored throughout every step of the production process. We routinely send out product samples to an accredited third laboratory for rigorous external microbiological testing. And even after that, we send a sample of each finished batch of products for more testing to ensure it continues to be compliant with the United States Pharmacopeia (USP) 51 standard. Only products that have passed these rounds of testing are finally sold to our customers.

For our personal care products that are used directly on the body, we use a blend of Potassium Sorbate (Naturally-Derived Preservative, Sodium Benzoate (Food-Grade Preservative), and Gluconolactone (Food-Grade Preservative). These ingredients have been rigorously researched for their use in personal care and cosmetic products. Curious to learn more about each ingredient? You can read more about their uses in our hand soaps by visiting our comprehensive ingredients page.
We use a material called Polyethylene Terephthalate (PET/E) to make our bottles, caps, and pumps. This material is known for its safety, strength, and reusability – so much so that it is the most widely-recycled plastic on the planet. Best of all, it does not leach harmful materials into the products it encases and it is, of course, BPA-free. And remember: all our soaps can also be purchased as refill pouches that are also eco-friendly and sustainable. They are also BPA-free and recyclable, as they are made of nylon and polypropylene.