Conditioner
Spins your hair into weightless silk with only gentle botanicals, vitamins, & minerals. Cruelty-free, hypoallergenic, and never any bad stuff. 🚿
Features
Get silky, shiny, friction-less hair from a refined blend of plant and botanical-based ingredients
For best results, use regularly for two full weeks
Premium conditioner for all hair types made from a blend of natural moisturizers, botanical extracts, and vegetable emollients
Citrus & Mint: Freshly sliced bergamot with gentle notes of peppermint and eucalyptus
Developed for men and women, with all hair types, by our team of PhD chemists - Proprietary blend of Soapbark, Ivy, Black Walnut Leaf, Matricaria, and Ginseng Extracts restore essential nutrients back to your hair
Sulfate & paraben-free vegetable-based ingredients provide deep, weightless moisture; Vitamins E & B5 along with Olive Oil-Based Squalene eliminate static & friction
Naturally derived, hypoallergenic, non-toxic, vegan, gluten-free, and biodegradable
No dimethicone, cocomidopropyl betaine, sulfates, quats, formaldehyde, salicylates, parabens, phosphates, MEA, DEA, TEA, petroleum-based ingredients, animal by-products, perfumes or dyes
Safe for greywater and septic systems
Never tested on animals
The original hand-drawn artwork on this bottle helps support local artists
99.3% Natural
Puracy Natural Conditioner is a balanced blend of luxurious moisturizers, emollients, and essential oils. Packed in this world-class blend of ingredients is squalene, which provides weightless moisture, eliminates static, and creates frictionless hair. Designed for men and women with normal, oily, dry, color-treated, permed, or other hair types. The balanced citrus and mint aromas brighten and energize your bathing experience. The food-grade, plant and mineral-based ingredients were carefully chosen and developed into a premium solution by Puracy, a trusted source for natural and organic, plant-based, child & pet safe, hypoallergenic, and effective household essentials.
Citrus & Mint
Purified water (Aqua, eau), Glyceryl monostearate (Plant-based softener), Behenyl trimethyl ammonium chloride (Plant-based softener), Vegetable cetyl alcohol (Plant-based), Isoamyl laurate (Plant-based softener), Diheptyl succinate and Capryloyl glycerin/sebacic acid copolymer (LexFeel N5), Guar hydroxypropyl-trimonium chloride (Plant-based detangler), Coco-glucoside (Coconut-based cleanser), Glyceryl oleate (Plant-based skin softener), Panthenyl hydroxypropyl steardimonium chloride (Vitamin B5 natural hair conditioner), DL-Panthenol (Pro-Vitamin B5), Butyrospermum parkii (Shea butter) oil (Organic), Helianthus annuus (Sunflower) seed oil, Squalene (Olive oil-based hair conditioner), Tocopherol/Tocopheryl acetate (Vitamin E), Hedera helix (Ivy) extract, Quillaja saponaria (Soapbark) bark extract, Juglans nigra (Black walnut) leaf extract, Panax ginseng (Ginseng) root extract, Bergamot essential oil, Eucalyptus essential oil, Peppermint essential oil, Gluconolactone (Food-grade preservative), Sodium benzoate (Food-grade preservative)
Directions
Shampoo and rinse your hair. Apply conditioner to hands and massage gently into hair. Leave conditioner in hair for AT LEAST 1 MINUTE. Rinse thoroughly.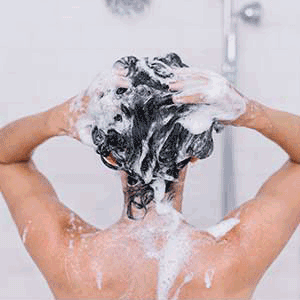 Natural conditioner from salon pros.
Demand more for your hair
Plant-powered performance conditioner that spins hair into long-lasting silk with weightless moisture & shine. Developed by doctors and salon professionals, splendidly natural & specifically tested to be safe for all hair types & colors.
No parabens, sulfates, & more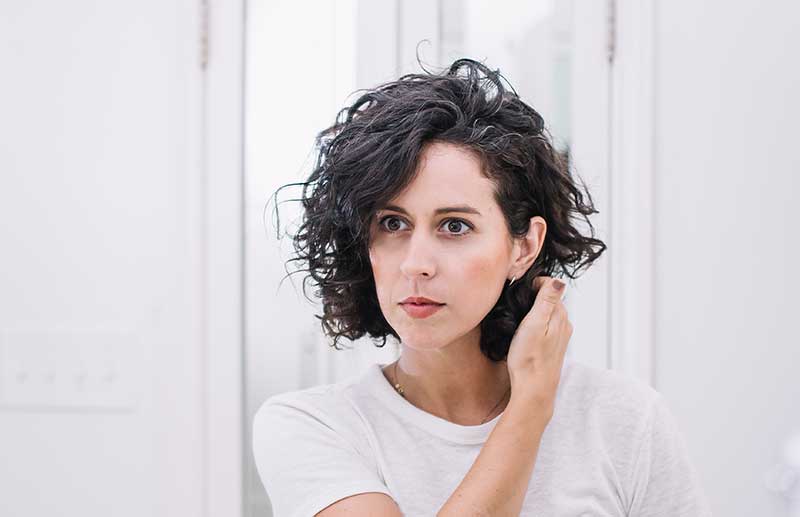 Mischievous hair managed
Plant-based & botanical ingredients work deep from the pore to restore natural, essential nutrients to your hair & scalp. Olive oil-based squalene helps tame static & friction, while our careful blend of natural moisturizers, botanical extracts, and vegetable emollients balance your hair's natural moisture. The perfect result is a nourished, manageable, weightless velvety mane.

Each ingredient was chosen & tested by doctors and salon professionals to perform at the professional level for all hair types, helping to maximize vibrancy & mend damages, dryness, frizziness, thinning, and split ends.
As a hairdresser who demands the best from my products, a busy Mom with limited time to fuss with my hair, and advocate for clean beauty — this checks all the boxes!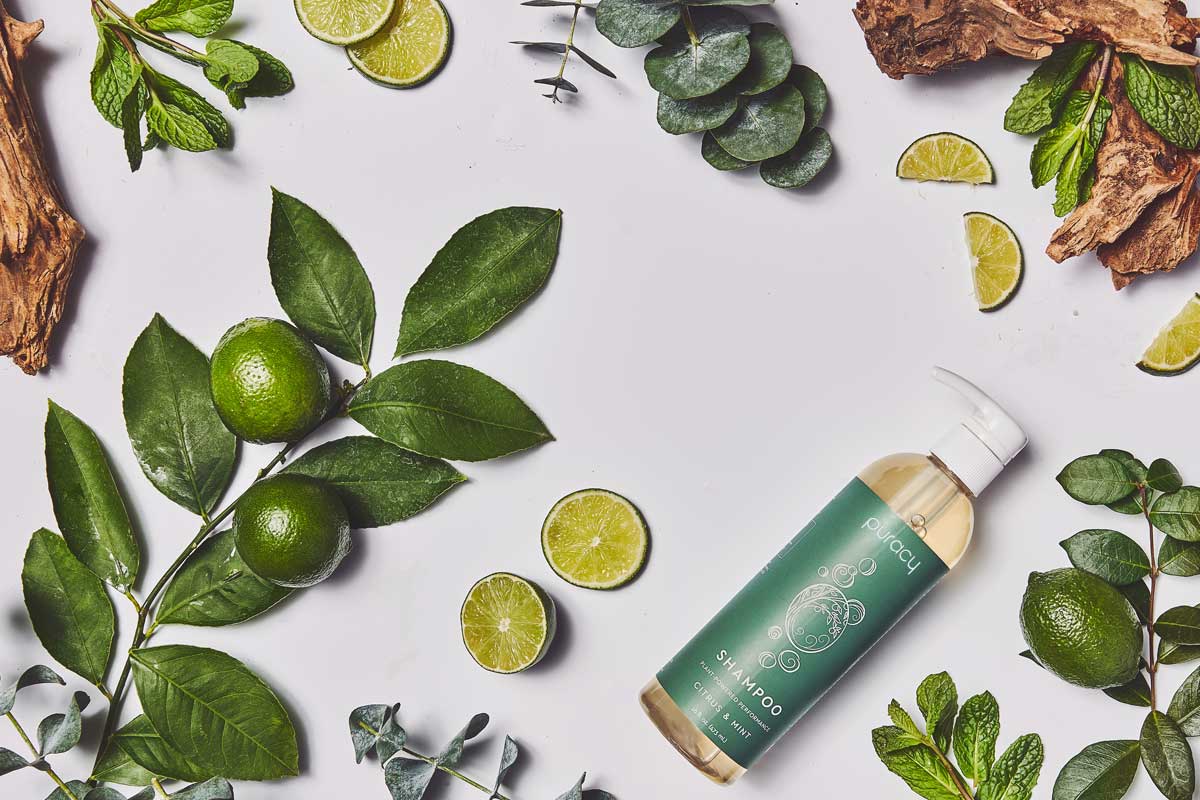 Meet Citrus & Mint
Enhanced purely with only natural essential oils, this subtle scent provides notes of freshly sliced bergamot, paired with bright hints of muddled peppermint & evergreen eucalyptus.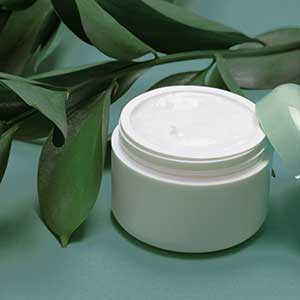 Marquis LexFeel™ N5 enhanced
A premium frictionless detangler derived from coconuts, and a natural, better alternative to silicone for keeping skin & hair feeling (and looking) lushly sleek, smooth, and polished.
Plant-powered performance
Our vegetable & plant-based key ingredients are highly renewable & sustainably sourced right from nature, supporting your overall hair health. And for the first time in a conditioner, our unique, balanced blend of shea butter, natural soapbark, European ivy, black walnut leaf, matricaria, & ginseng extracts provide antioxidant relief, combatting dry, dull, and brittle hair for a more silky, healthier, kissably soft feel.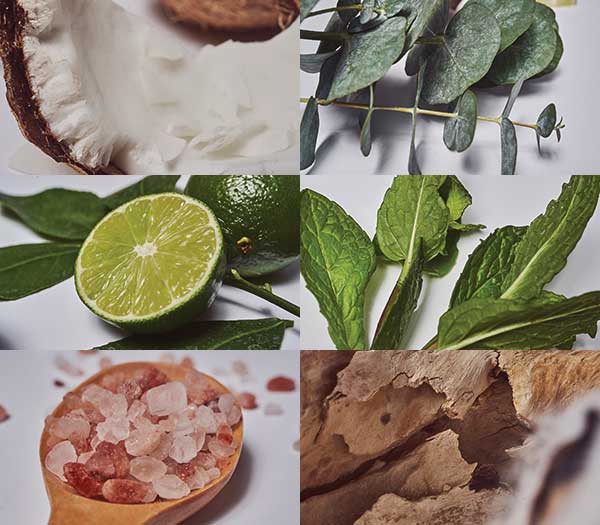 Packed with vitamins & minerals
Featuring naturally-derived ingredients from coconuts, shea butter, sunflowers, olive oil, European ivy, soapbark, black walnut, ginseng, bergamot, peppermint, eucalyptus, Himalayan pink sea salt, & more.

Two vitamins that are essential for healthy, strong hair & scalps are Vitamin E and Vitamin B5. We fortify this conditioner with these and other necessary vitamins & minerals to help encourage hair growth, repair, and weightless shine for all hair types.
Never any "Bad Stuff"
We're strict about the ingredients we use. You won't find any overpowering synthetic perfumes here, only light aromas from essential oils. Also never included in anything Puracy crafts are silicones, sulfates, parabens, phosphates, dyes, and a whole lot more.

Never any sulfates, silicone, dimethicone, palm oil, cocamidopropyl betaine, quats, formaldehyde, parabens, phosphates, MEA, DEA, TEA, petroleum-based ingredients, animal by-products, perfumes, or dyes.
Love this stuff!

I had been on a 2-year search for quality, chemical-free shampoo and conditioner that was actually affordable until I found Puracy. I love their products! My hair is healthy, shiny, and easy to comb through after using this conditioner. The scent is very light, but it's so fresh and invigorating! Try this product, you will love it!
-Wendy S.