Natural cleaning that actually works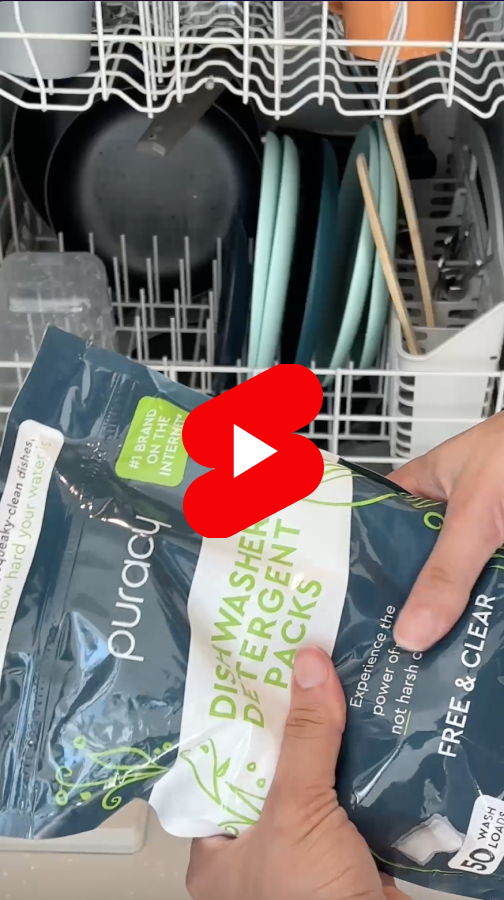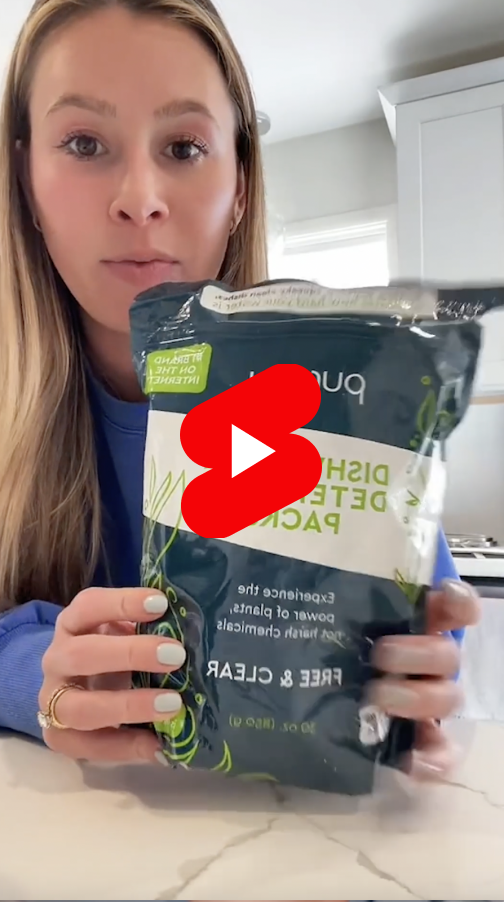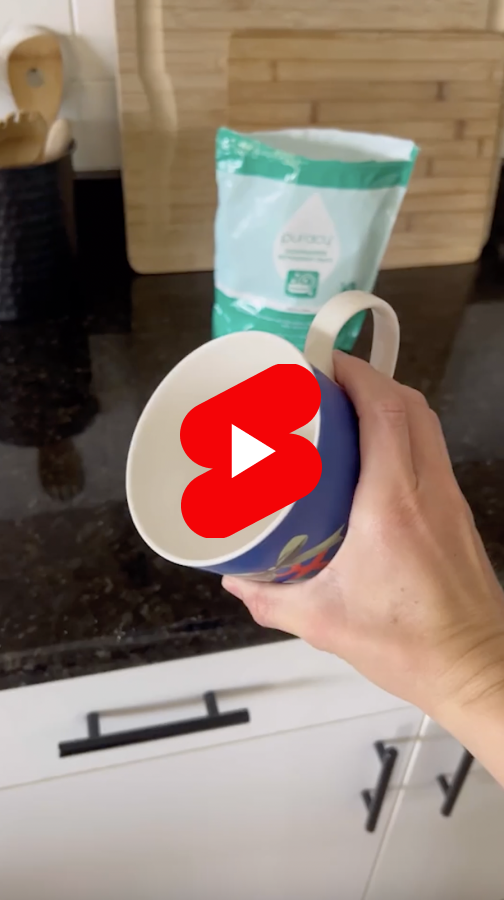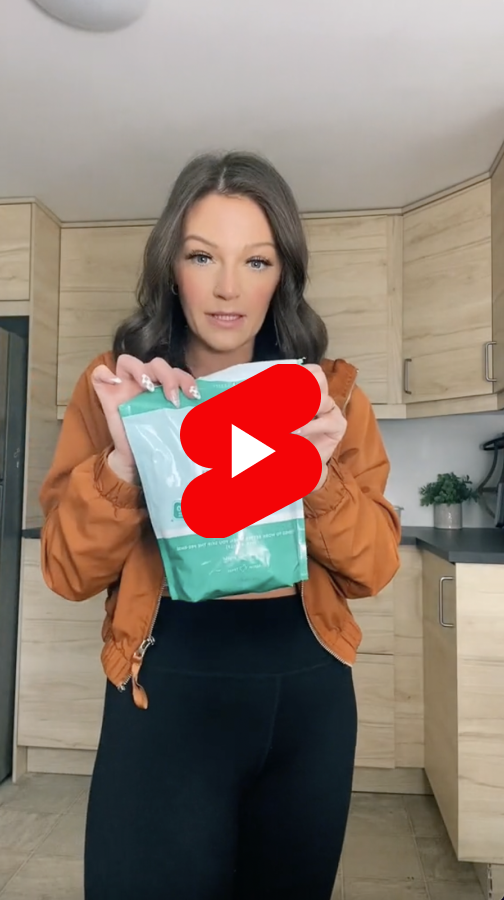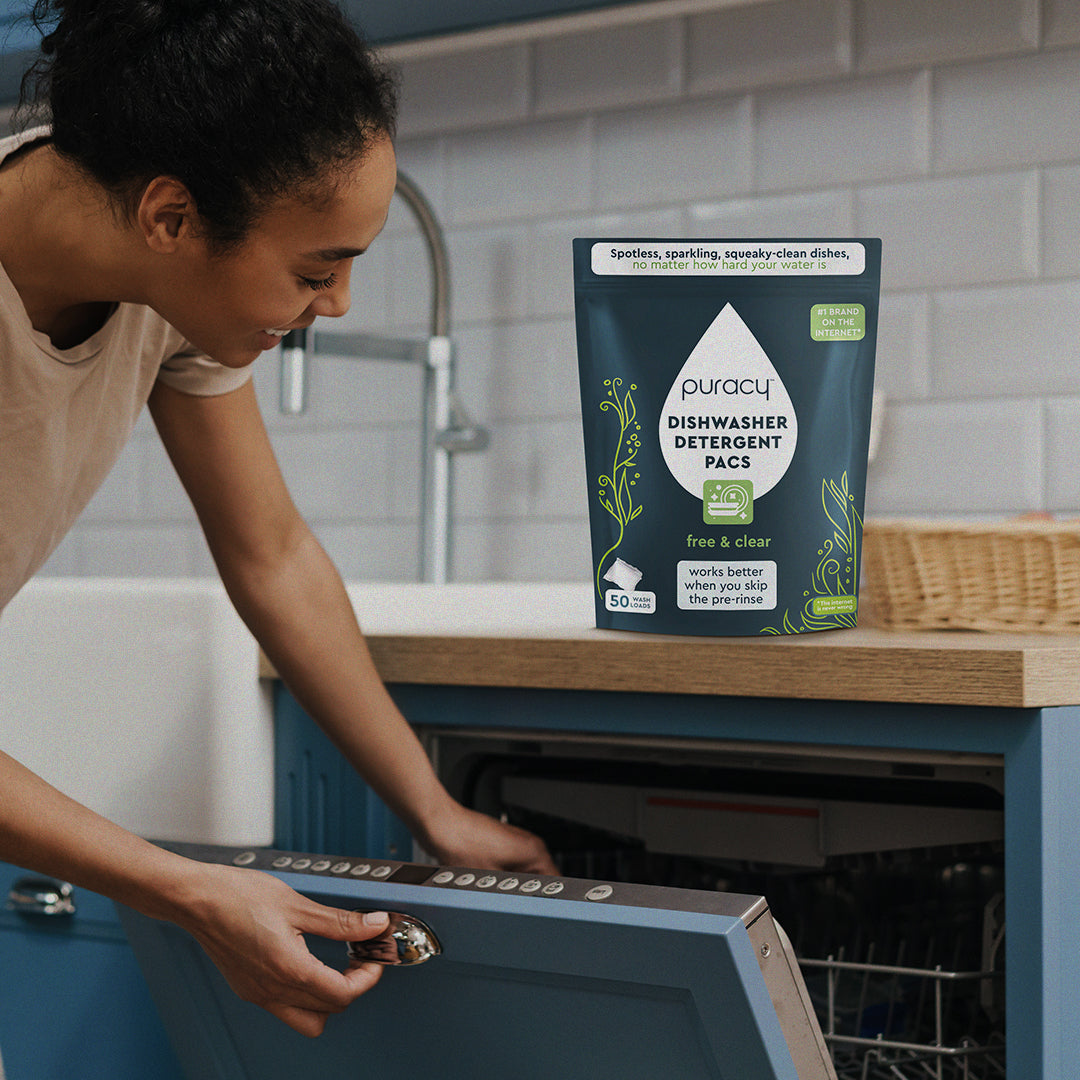 Spotless, Sparkling Dishes, No Pre-Soak or Pre-Rinse Necessary
From the beginning, we wanted to craft the most natural, safe, and effective cleaning & care items possible. That's why we partnered with chemists, doctors, and experts to find solutions that are gentle on your family & surfaces, tough on dirt & grime, and safe for those with allergies and the most sensitive of skin.
Dish Duty Made Easy
Our Natural Dishwasher Detergent Packs are formulated with powerful enzymes that safely break down the toughest stains. That means spotless dishes every time.
These hypoallergenic, gluten-free, vegan, and biodegradable pods are safe for all dishwasher-safe items and septic systems. Enjoy high efficiency, no harsh chemicals, and peace of mind with Puracy.
100% SATISFACTION GUARANTEE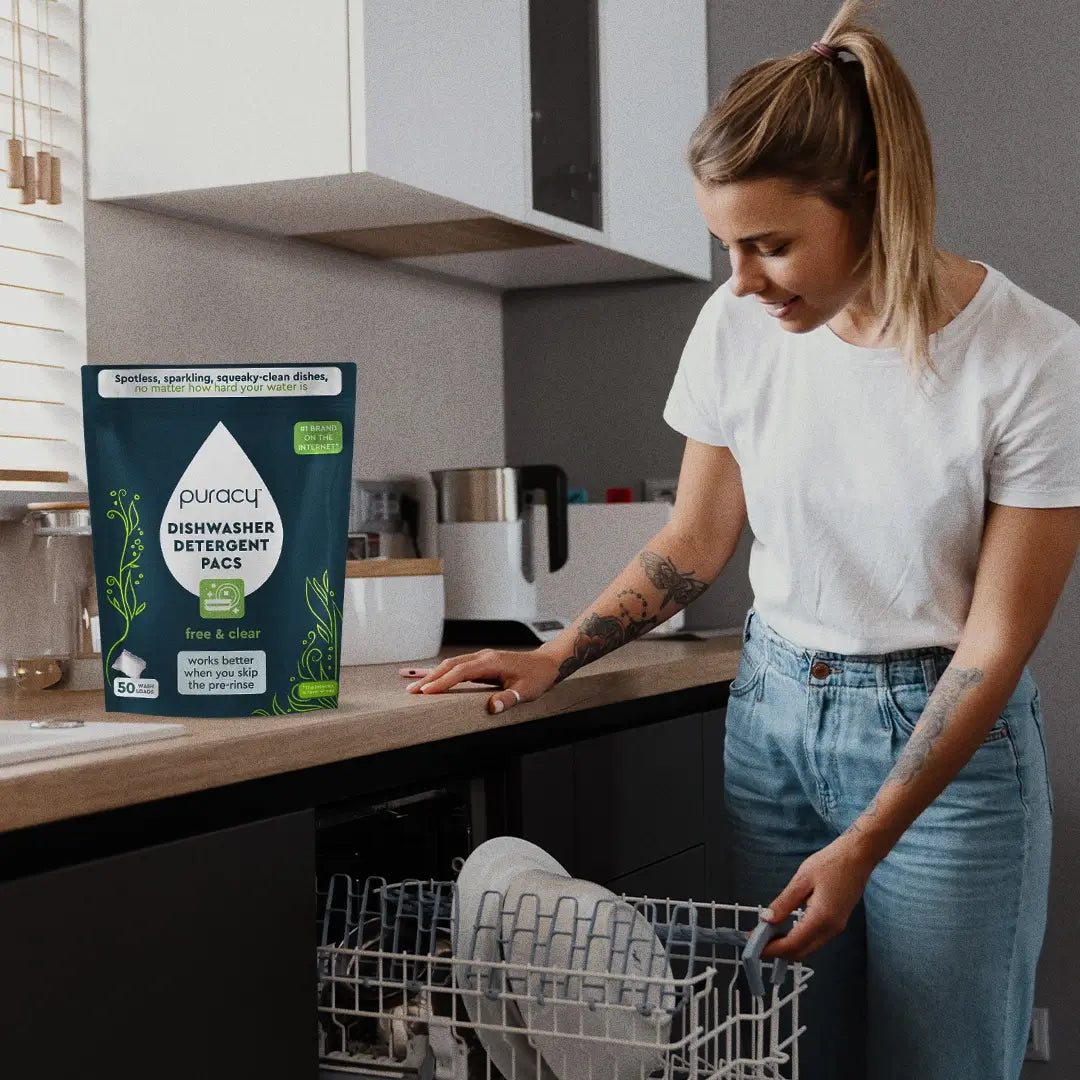 Dirty dishes piling up?
Subscribe to find out about special offers and discounts on household essentials, including our plant-powered Natural Dishwasher Detergent.
Nine years of glowing awards & reviews. Trusted by millions.

Great non toxic product!
"They get the job done and don't leave your glasses cloudy. Highly recommend!"
Natalia
Verified Buyer

Works better than other brands
"I was pleasantly surprised the dishes, bowels or utensils were nice and clean."
Topher
Verified Buyer

No more rust
I had been using seventh generation and always had rust spots on utensils. I switched to this and no more rust.
Itsaliciakate
Verified Buyer
Over 40,000 5-star reviews
10+ #1 best sellers on Amazon, since 2013
Puracy's mission is to make safe, natural, and efficient home and personal care products accessible to families for healthy living. We're committed to transparency, natural ingredients, and sustainable practices.
Absolutely! All Puracy products are designed with safety in mind, not only for humans but also for our furry friends. We carefully select ingredients that are gentle yet effective.
Puracy uses a blend of natural ingredients and gentle synthetic elements in our products. We strive to use plant-based ingredients whenever possible and all our formulations are free of harsh chemicals like sulfates, parabens, phthalates, and dyes.
Yes! We've worked hard to ensure our natural, plant-based products are just as effective, if not more so, than traditional chemical-based products. You can enjoy a clean and healthy home without compromising on performance.
We prioritize sustainability in our practices and product design. Our ingredients are biodegradable, our packaging is recyclable, and we offer refills to reduce waste.
You can purchase our products directly from our website. We offer a secure checkout process and various payment options for your convenience. Our products are also available at select retailers like Target.
Puracy ships to all 50 U.S. states. Orders over $55 ship free, as do subscription orders. For orders under $55, shipping is $10.95.
All purchases are covered by the Puracy Pure Love Guarantee - you're going to love our products so much that we guarantee it. In the unlikely chance that you try a Puracy cleaning or personal care natural product and don't like it, we'll give you your money back. For quality control, we may ask for information about your experience, about the product, and may request you send the product back for inspection.
Yes! Once your order has been shipped, you will receive a tracking number via email. You can use this number to track your order until it reaches your doorstep.
We're here to help! You can contact our customer service team via support@puracy.com or by calling 1-800-769-5038. We aim to respond to all queries as quickly as possible.