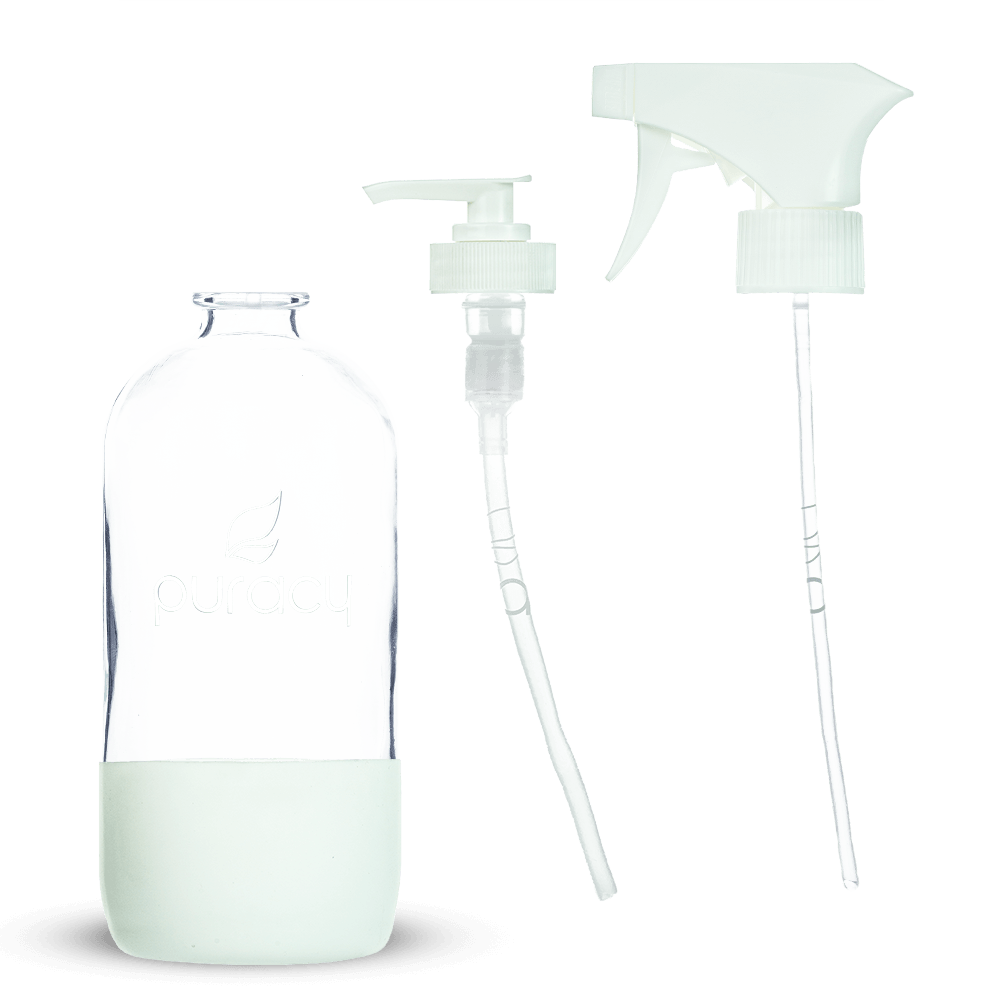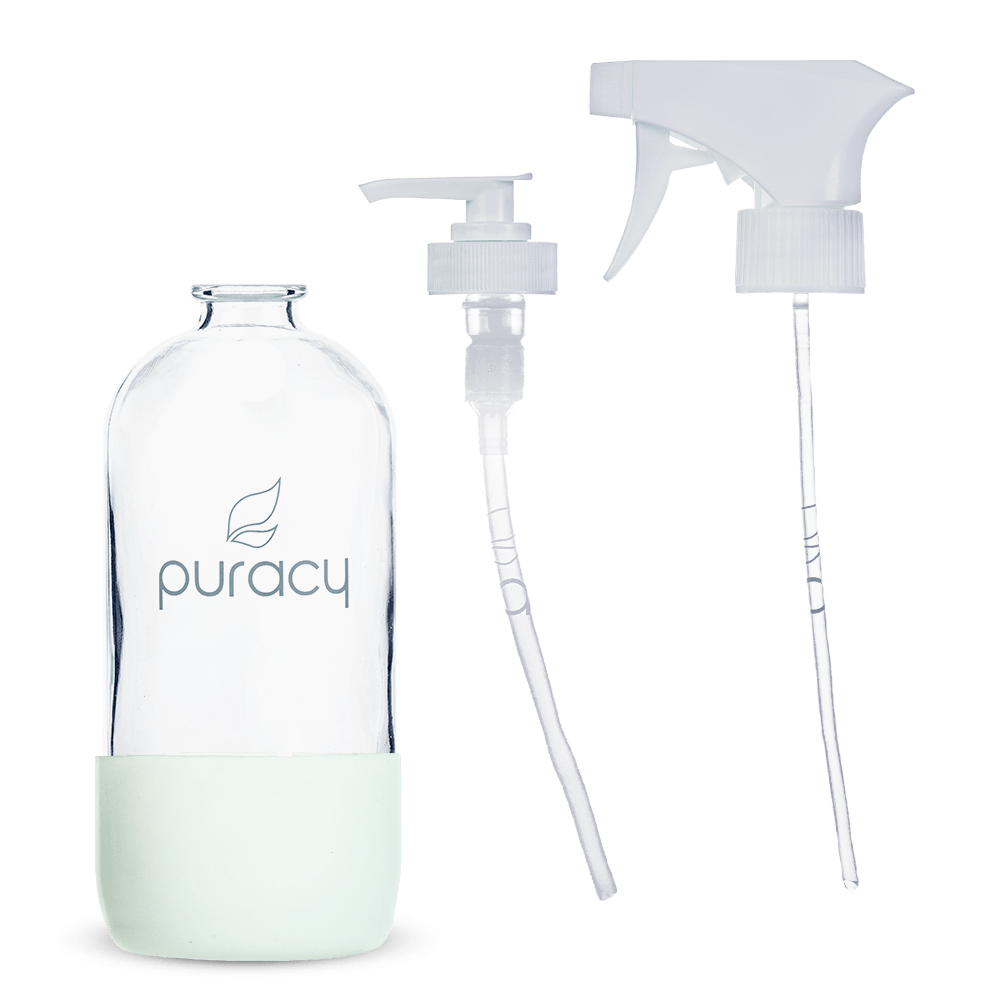 Infinity Glass Bottles
Ditch the plastic. With infinity uses around the house, these 16oz bottles look great stationary for soap and are light & versatile for home cleaning. Built strong to last, proudly made in the USA.
Size:
Sleeve / Pump & Sprayer
Do more with your bottles
We're proud to leave a gentler footprint on the planet, from our 100% recyclable packaging to our biodegradable products produced from renewable, plant-derived ingredients.
We want you to use less & spend less, which is why we offer concentrated formulas that can save up to 85% in plastic, water, and energy (compared to the non-concentrated counterparts) while our #7 recyclable refill pouches save 90%.
These efforts have helped us save over 300 tons of plastic from entering our environment. But there's always more we can do: With infinitely reusable glass bottles, we'll both be able to save even more plastic from ever being created in the first place. 
Infinity Glass Bottles
4.7/5
Awesome Bottles

These are great bottles to add to your cleaning supplies. Not only are the more eco-friendly, but they are extremely sturdy. I expect to have these for years to come.
-Aaron P.