Free Shipping on your first order!
Exclusive offers for email subscribers
Subscribe & Save 15% + Free Shipping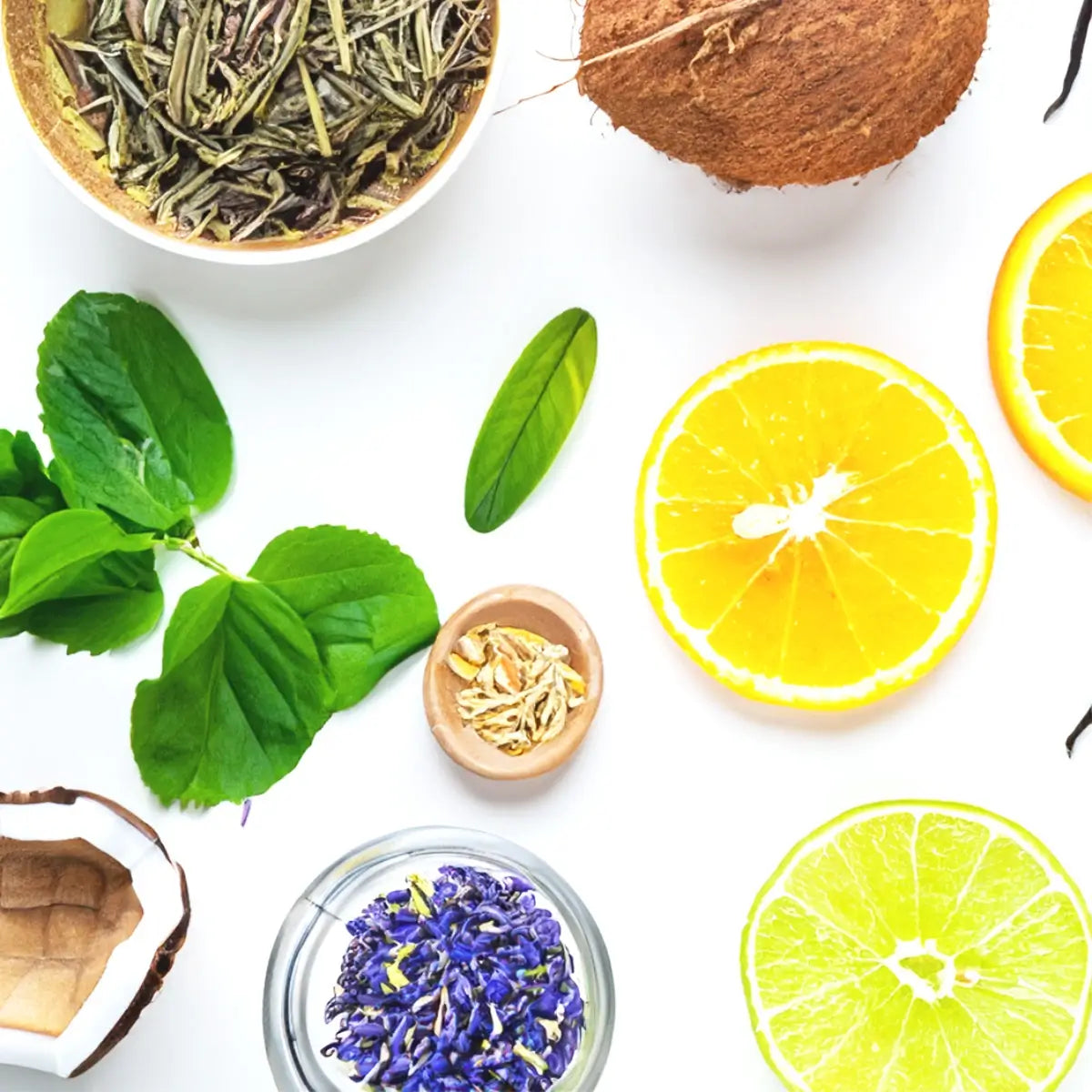 Our Ingredients
Clean formulas made from pure ingredients
We're committed to using only the purest ingredients available and every Puracy formula is at least 98.5% natural and vegan friendly for the sake of everyone in your little world. When you choose a Puracy product, know that each ingredient has been scrutinized by our co-founder, chemists, doctors, and 3rd party experts for an ideal blend of safety and efficacy. When it comes to ingredients, we do not cut corners. If you ever want to learn more than you see on our website, email feedback@puracy.com to connect with our co-founder and product development team.
Our Natural, Plant-Powered Mission
Clean your world... and everything that's thrown at it
01
Rinse with a single cup
Whether you wash with our baby shampoo or simply soak in our bubble bath, 1 cup will rinse your little one from head to toe. Bath time is a special time between parent and child. A single rinse sequence ensures bath time remains fun, not stressful.
02
Calming, Gentle Scents
Babies and new moms are extra sensitive to smells. We worked tirelessly to ensure our scents complement caring for your child, not overpower it. And all our scents come from real ingredients, like grapefruits, lavender flowers, and vanilla bean.
03
Good for Babies and the Planet
We believe the best baby products are hypoallergenic, vegan, gluten-free, and biodegradable to avoid skin irritation. Our natural baby care line is also cruelty-free.
Frequently Asked Questions
Rinse your child, apply a small amount of baby shampoo to your hands or a wet washcloth, gently massage from head to toe, rinse with fresh water.
FOR STAINS LESS THAN 24 HOURS OLD: Spray the affected area and wait at least 15 minutes before laundering.
FOR STAINS MORE THAN 24 HOURS OLD: Spray then massage the affected area with a soft brush. Wait at least 8 hours (can be left on for days), then launder with the warmest water the fabric care instructions allow. Opt for the "Extra Rinse" cycle. Some stains may require two treatments.
FABRICS YOU CANNOT PUT IN THE WASHING MACHINE: Use exactly as "LESS THAN 24 HOURS OLD" states. To rinse, fill a bowl with warm water, saturate a clean cloth with the water. Gently wring, then press into the stain, moving back and forth with light pressure. This will pull the natural stain remover from the surface and replace it with fresh water, mimicking a rinsing effect. Rinse cloth and repeat the same steps until the stain remover is "rinsed" from the surface.
Always test for colorfastness on an inconspicuous area first.
Do not leave on silk or wool for more than one hour.
Always test for colorfastness on an inconspicuous area first by applying a small amount of stain remover, letting it dwell for 15 minutes, and rinsing from the surface. If there is no discoloration, please follow the directions above for treatment.
All Puracy baby products go through Repeat Patch Insult Tests (RIPT) to ensure they are tolerated on skin. We submit each of our natural baby product formulas to a challenge testing by a third-party accredited laboratory. This process is called preservative efficacy testing. This ensures that each formula is evaluated for its effectiveness for the entire shelf life. Puracy tests its baby products in compliance with the United States Pharmacopeia (USP) 51 standard. Only formulas that can pass this testing standard proceed to commercial development. All ingredients are reviewed by our team of doctors and green chemists to ensure tolerability and efficacy.
You should always consult with your doctor before trying a product you have questions about. We disclose all ingredients on the packaging of each product. If there are further questions, your healthcare provider can contact us at support@puracy.com.
The pump, bottle, sprayer, and caps that our products use are all made from a material called Polyethylene Terephthalate (PET/E). This is a BPA-free, reusable material that is also quite durable, and it also happens to be the most widely recycled plastic on the planet. At this time, our baby lotion tube is not recyclable, but we are working diligently on a solution for this.
Yes! You can be rest assured that all Puracy products are vegan and cruelty-free. Our products have also received cruelty free certification from both PETA and Leaping Bunny, which confirms that every stage of our product development process is 100% cruelty-free.

Yes, there is no gluten in any of our baby products.
No. We only use essential oils and natural botanical extracts. With those, we use them at extremely low levels in order to enhance, not overpower, the bonding experience between you and your child.
Yes. All products list all ingredients directly on the package. If you visit puracy.com/ingredients, we invite you to learn more about each ingredient. We've done thousands of hours of research on our ingredients and have simplified all of the research into easily digestible ingredient listings.