Get Into Spring Cleaning
Make a Clean Escape!
From the mud tracks in the hallway to the fingerprints in the bathroom, choose a cleaning secret weapon for each room. Will it be our Natural Stain Remover on the rug? Or the Dish Soap in the kitchen? Put on your detective cap and get scrubbing!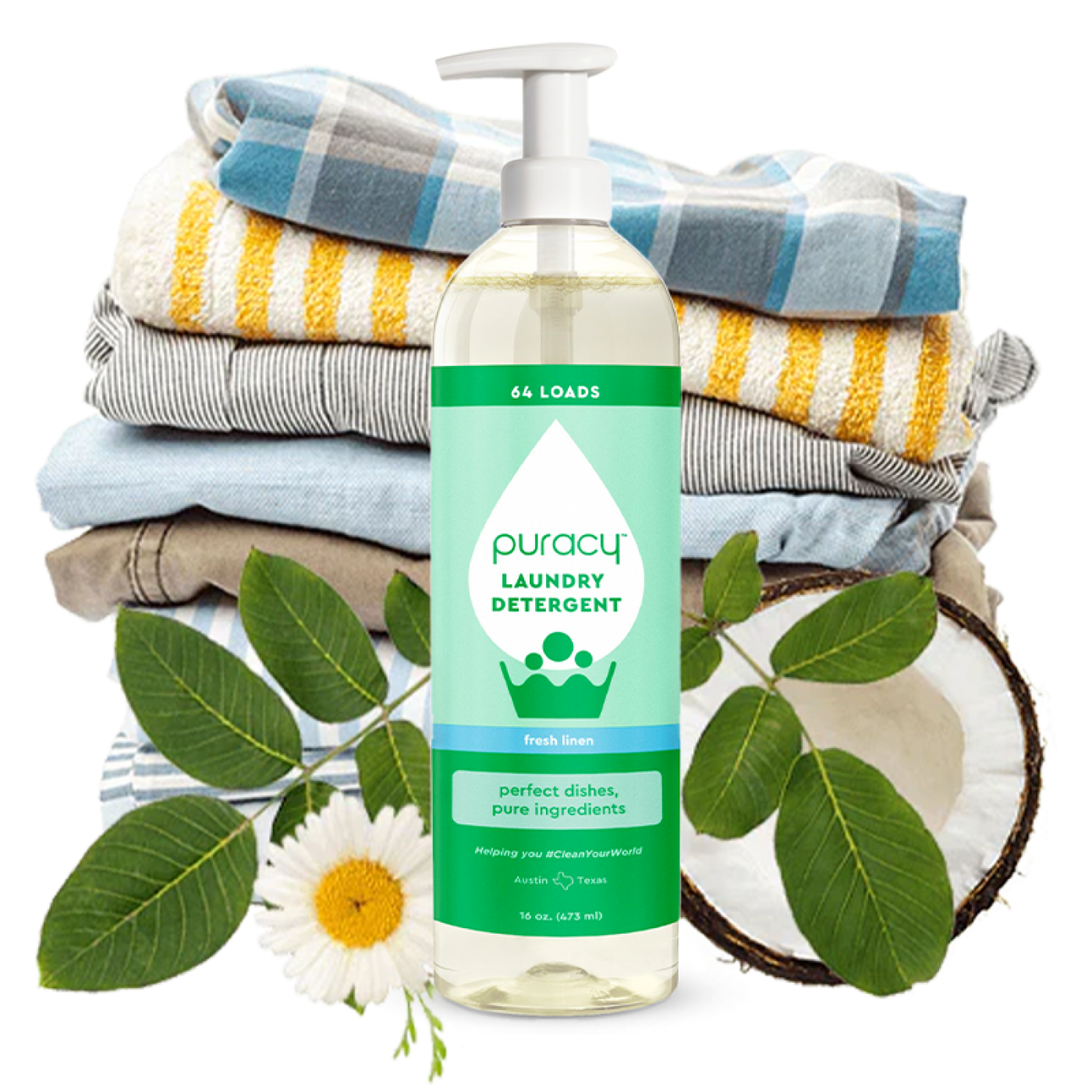 Safe, Natural Ingredients
pu-ra-cy [pure-a-sea] = the state of pure
We believe in full transparency when it comes to our product labels and marketing efforts. Our labels clearly outline every ingredient within each Puracy product - no exaggerations, no omissions.

Based on our commitment to using only the purest ingredients available, every Puracy formula is at least 98.5% natural. Many of our products contain an even higher percentage of natural ingredients. In other words, there is never more than 1.5% of synthetic ingredients in any given product formula.