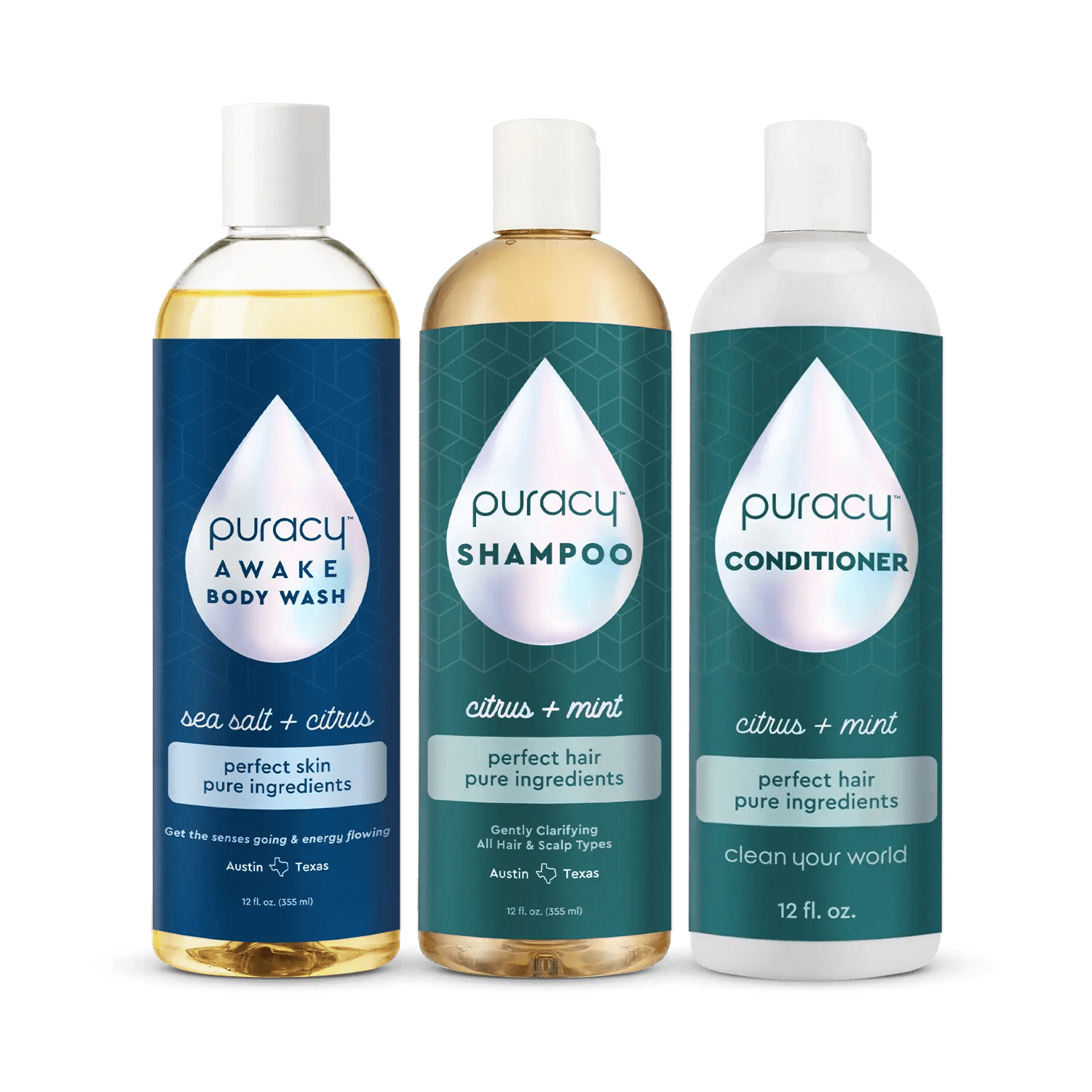 Natural Body Cleansing Starter Bundle
Introducing the Puracy Body Cleansing Bundle – a trifecta of nourishing essentials to elevate your self-care routine.
Begin your ritual with our invigorating Body Wash, a symphony of natural ingredients that cleanse and rejuvenate your skin, leaving you feeling refreshed and ready to conquer the day.
Continue the pampering with our Gentle Shampoo, a formulation that cleanses your locks without the harsh additives, providing a spa-like experience for your hair.
Complete the trio with our Silky Conditioner, a luxurious blend that tames and hydrates, leaving your hair silky smooth and effortlessly manageable.
With the Puracy Body Cleansing Bundle, self-care isn't just a routine; it's a moment of indulgence, a daily ritual of nourishment and renewal. Because your body deserves the best.