Is Shampoo Actually Bad For Your Hair?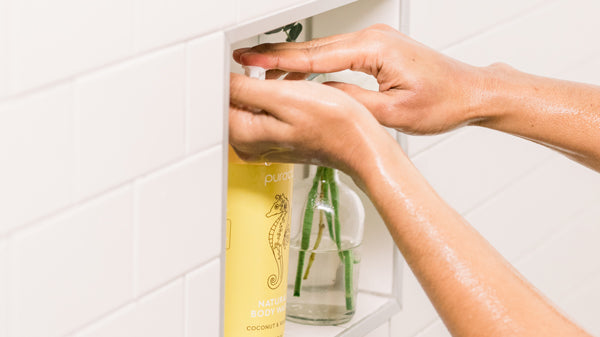 Shampoo can damage your hair by irritating your scalp, drying it out, and stripping it of its natural color. Moreover, overwashing can further dry hair out, leading to dandruff and skin irritation. However, the right shampoo, with natural, nourishing ingredients, alongside a healthy shower routine, can keep your hair healthy and nourished.
Shampoo Risks to Consider
What makes some shampoos so damaging to your hair? Learn the reasons below.
Harsh Ingredients
Many shampoos today contain sodium lauryl sulfate (SLS), an effective surfactant that acts as a wetting and foaming agent in cleaning products. The ingredient itself isn't dangerous, but its incorrect formulations are often the cause of flaking, as well as the removal of natural sebum that can protect and nourish your roots.
Many shampoos also include preservatives such as parabens, which can irritate skin and eyes, as well as phthalates, which can be endocrine disruptors. Another common ingredient, dimethicone, can also dry out hair and irritate the scalp.