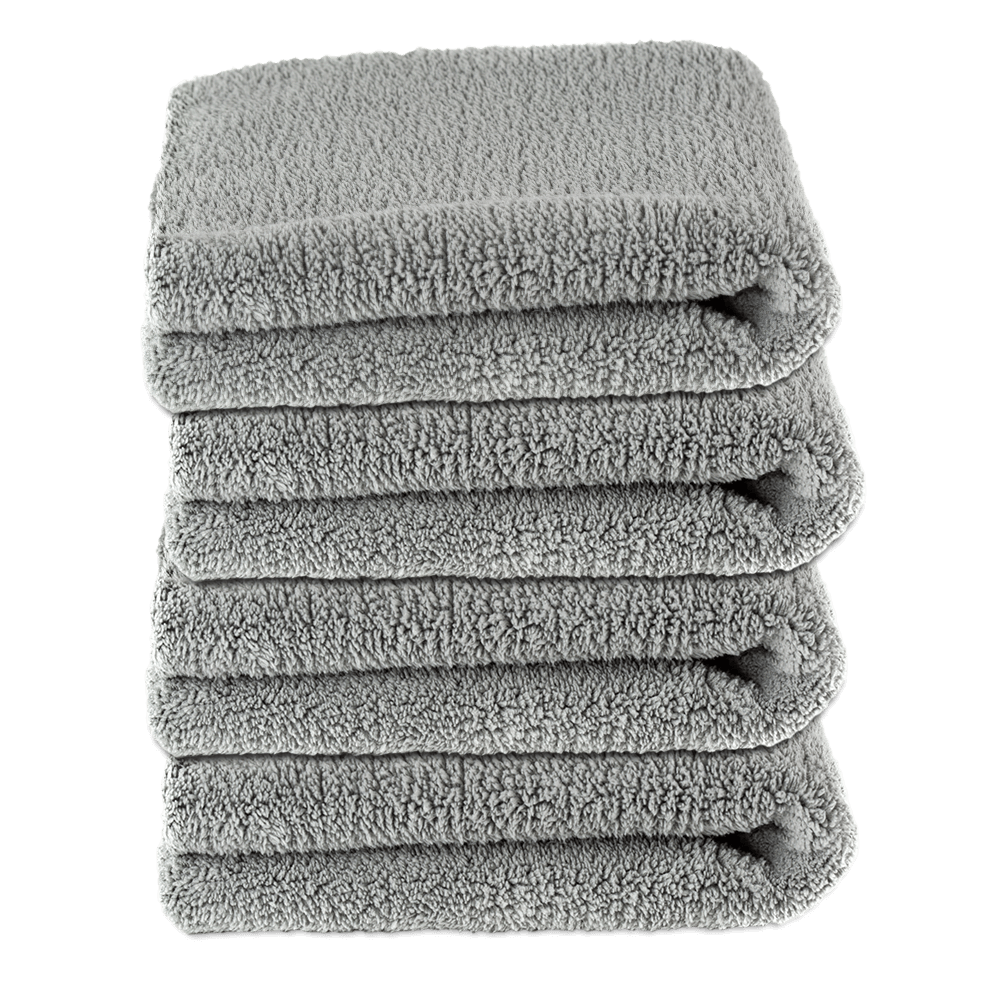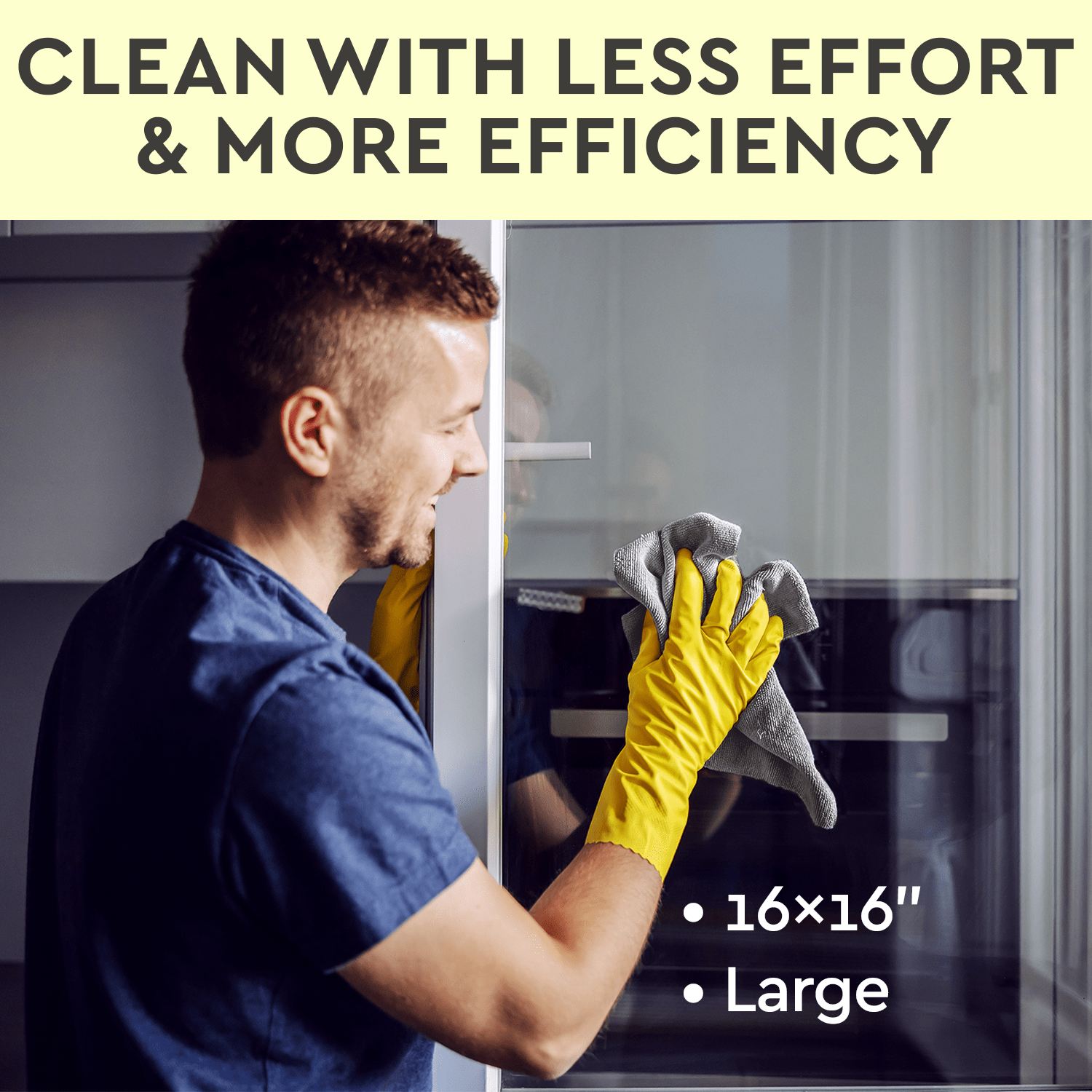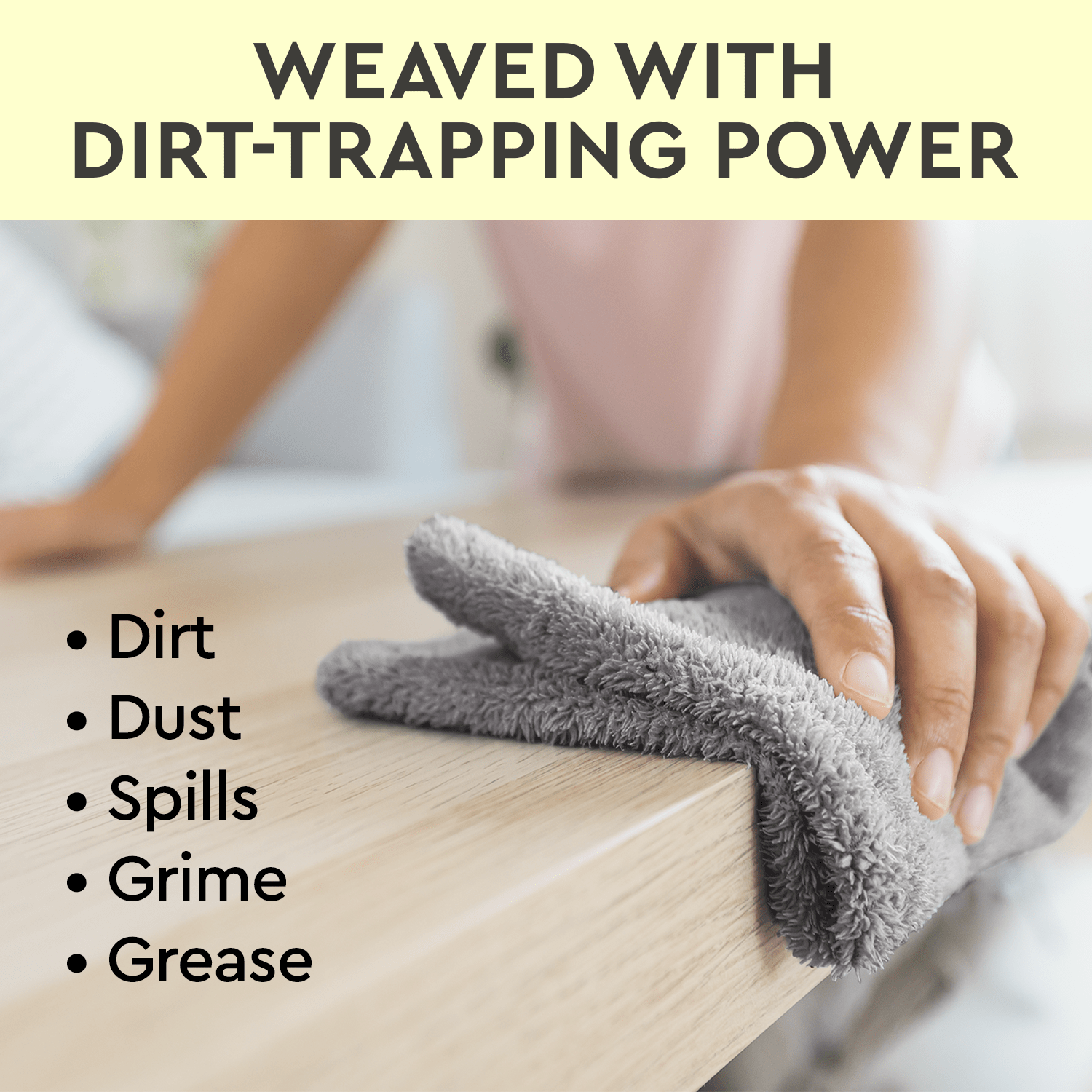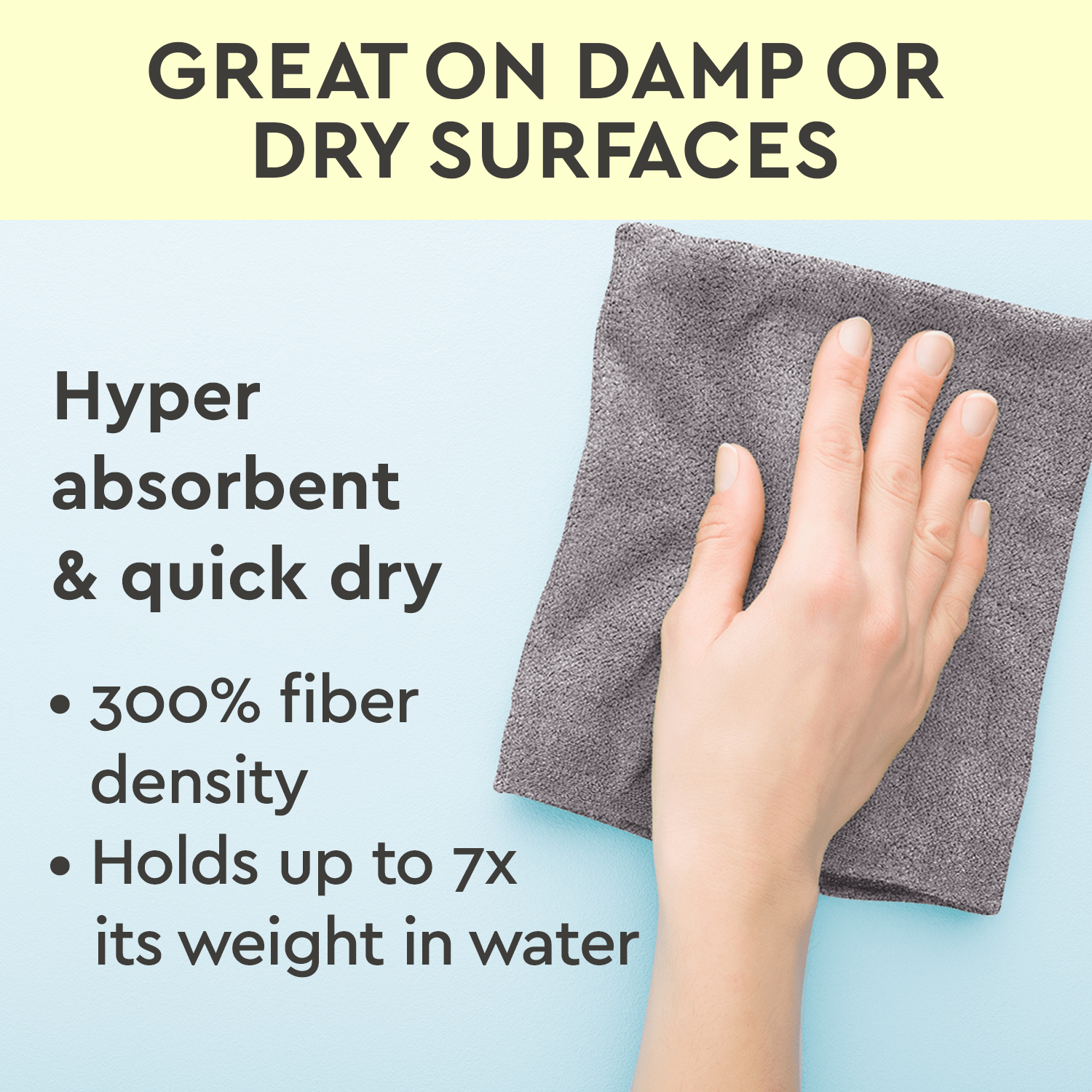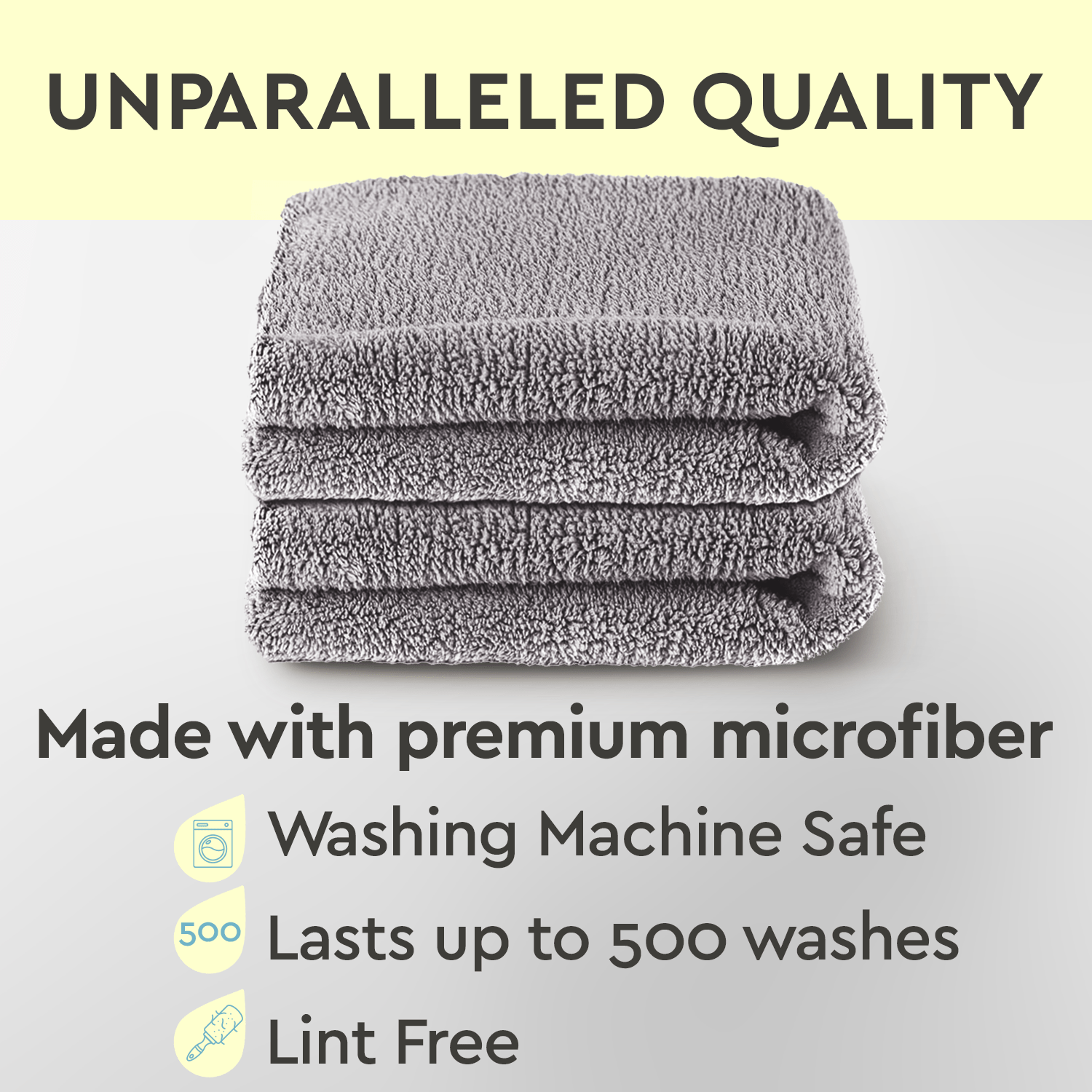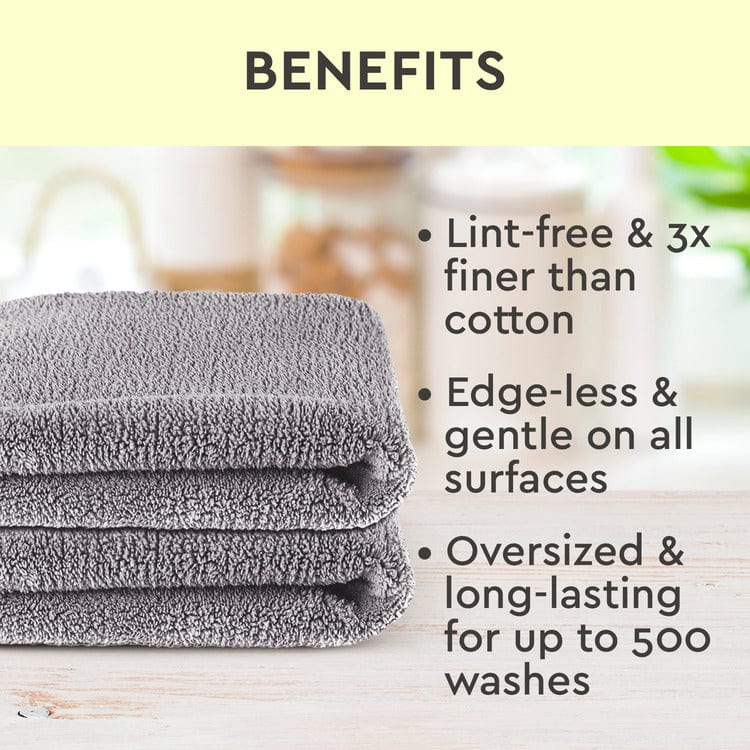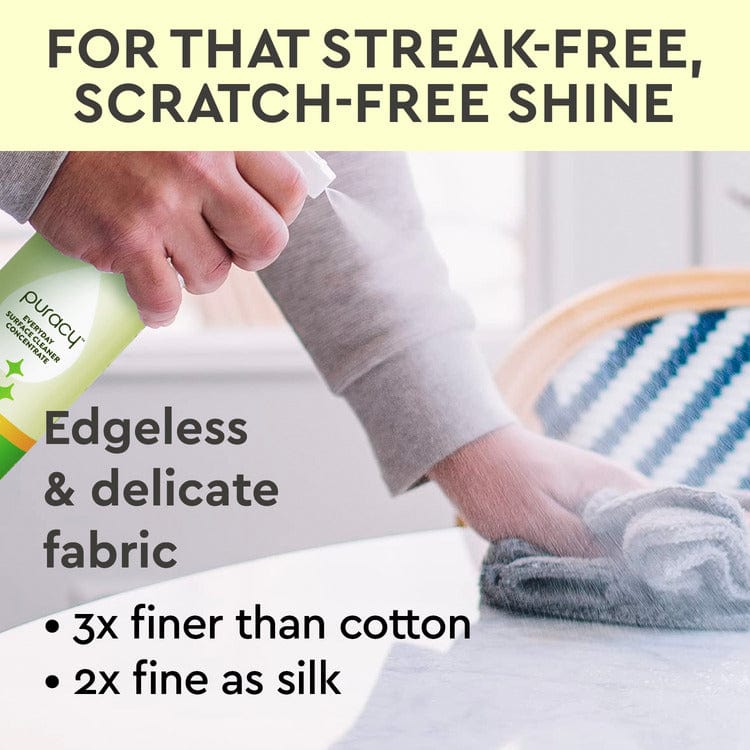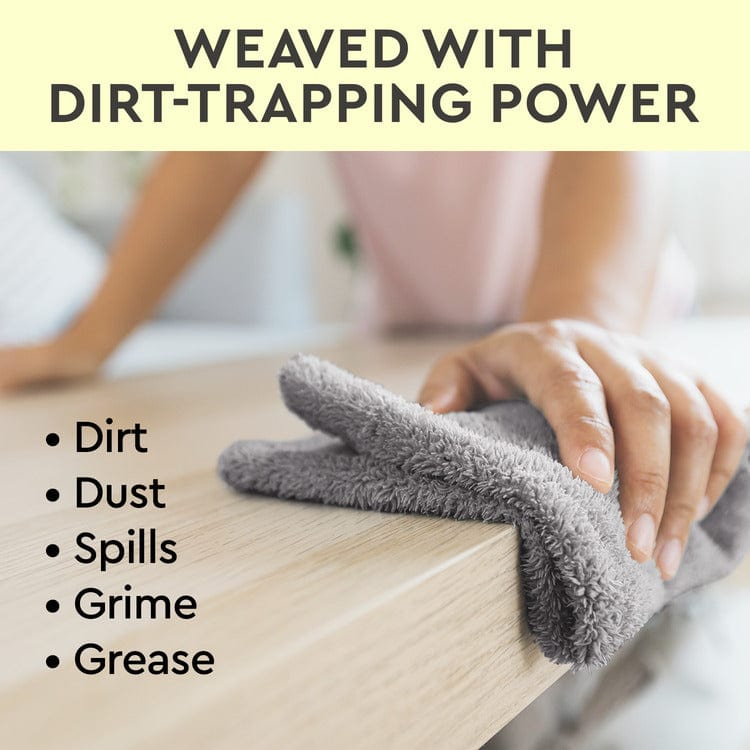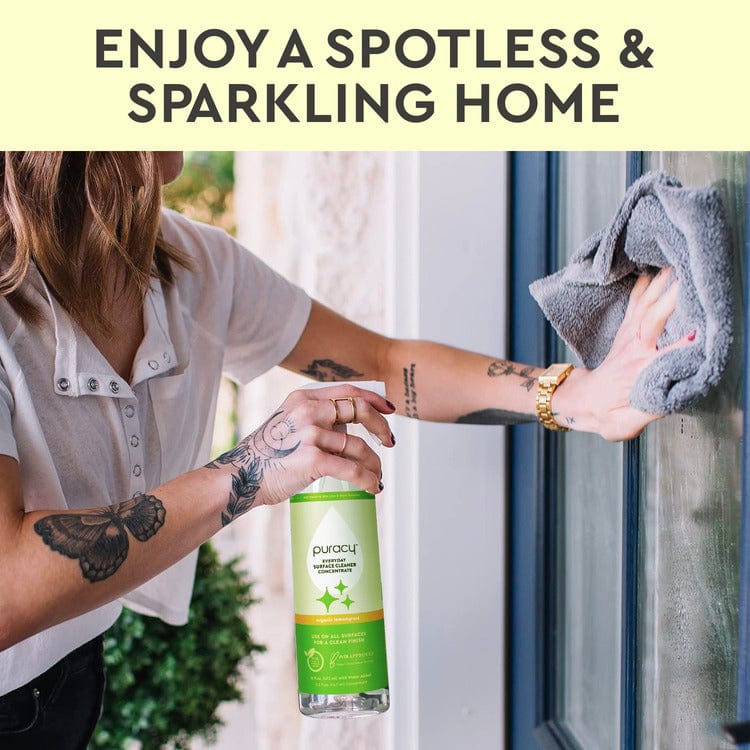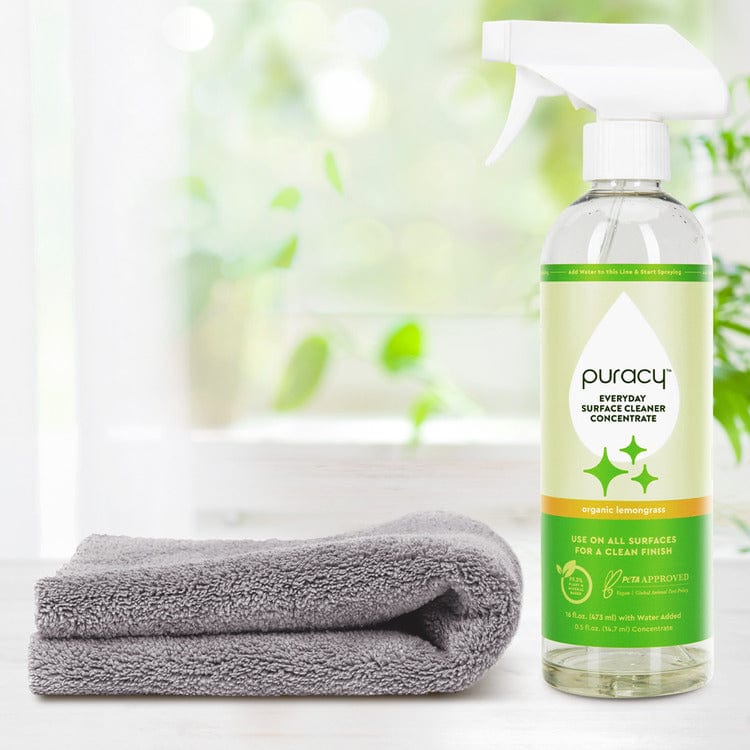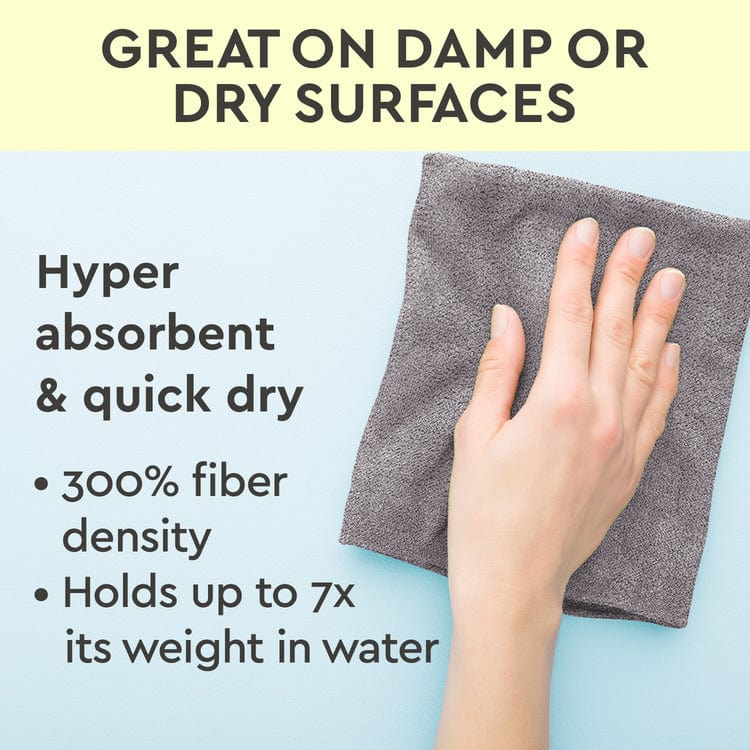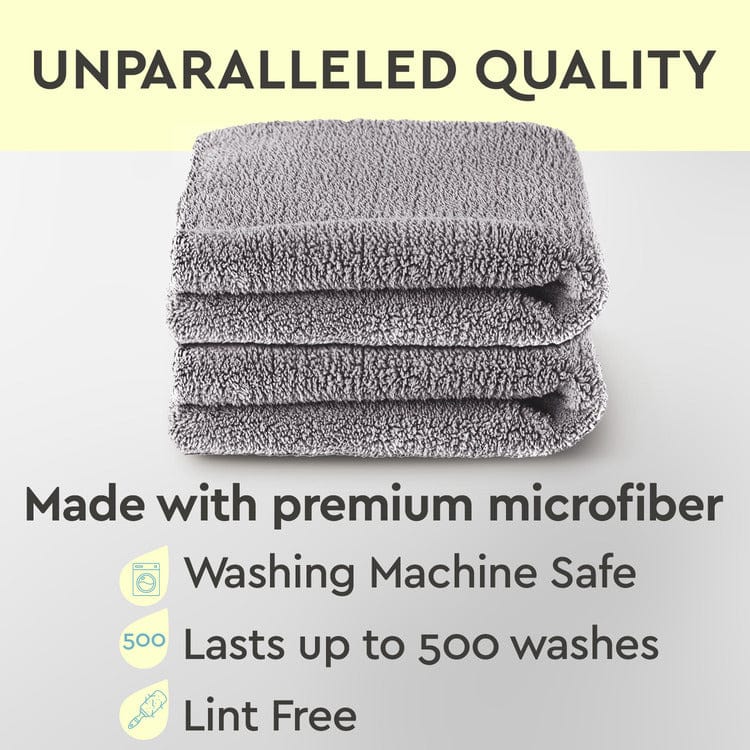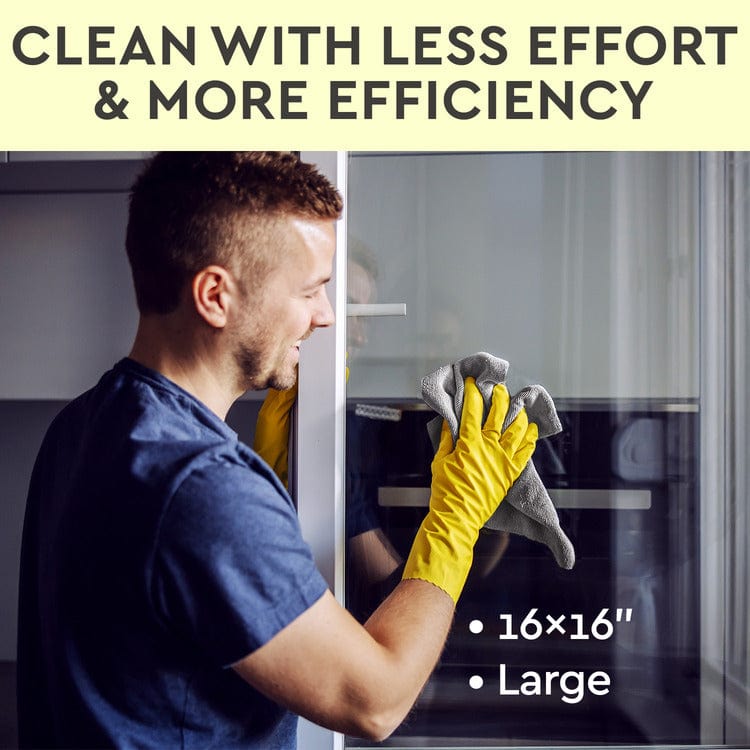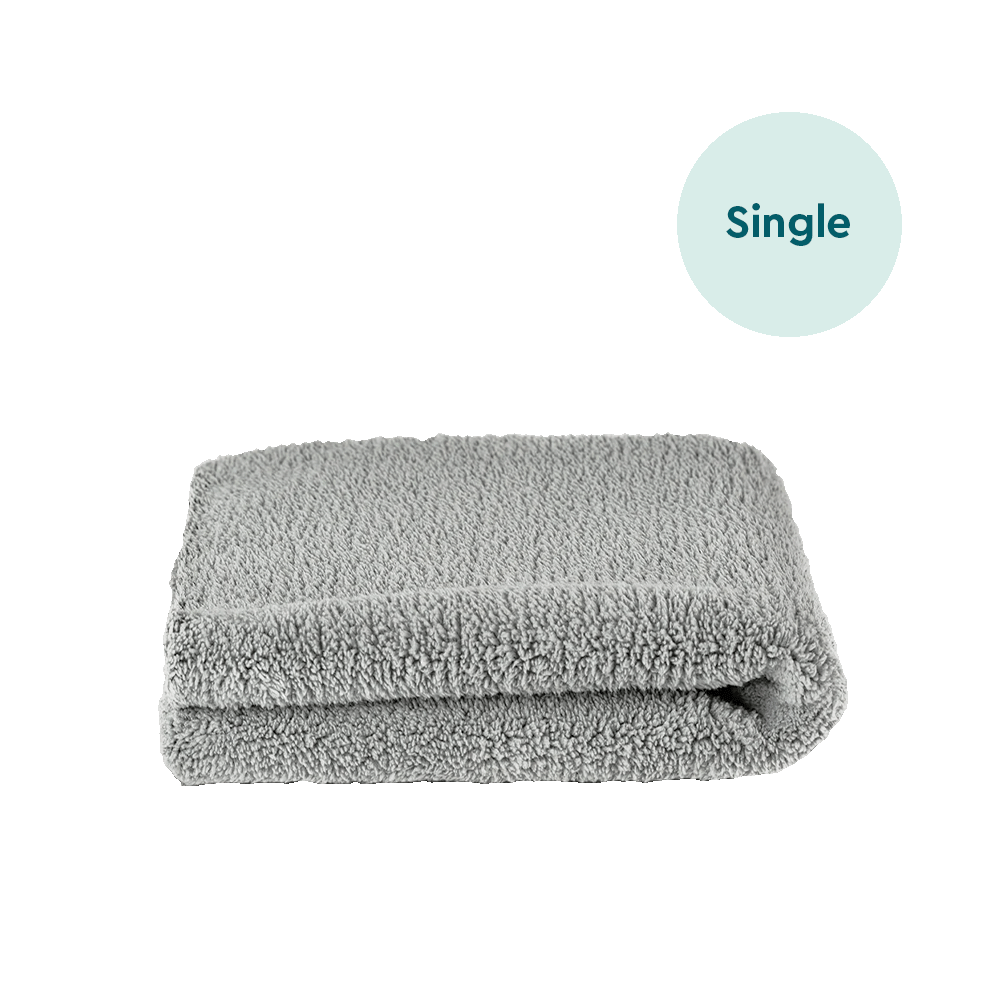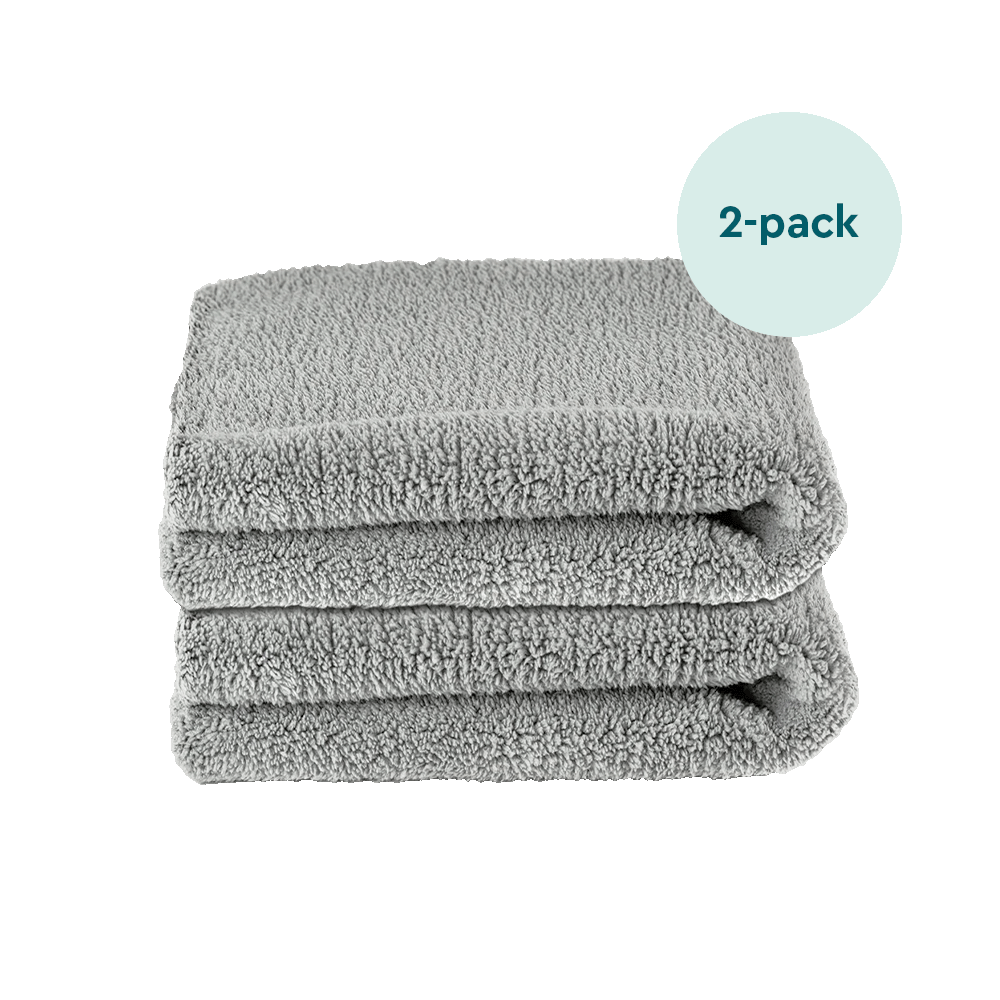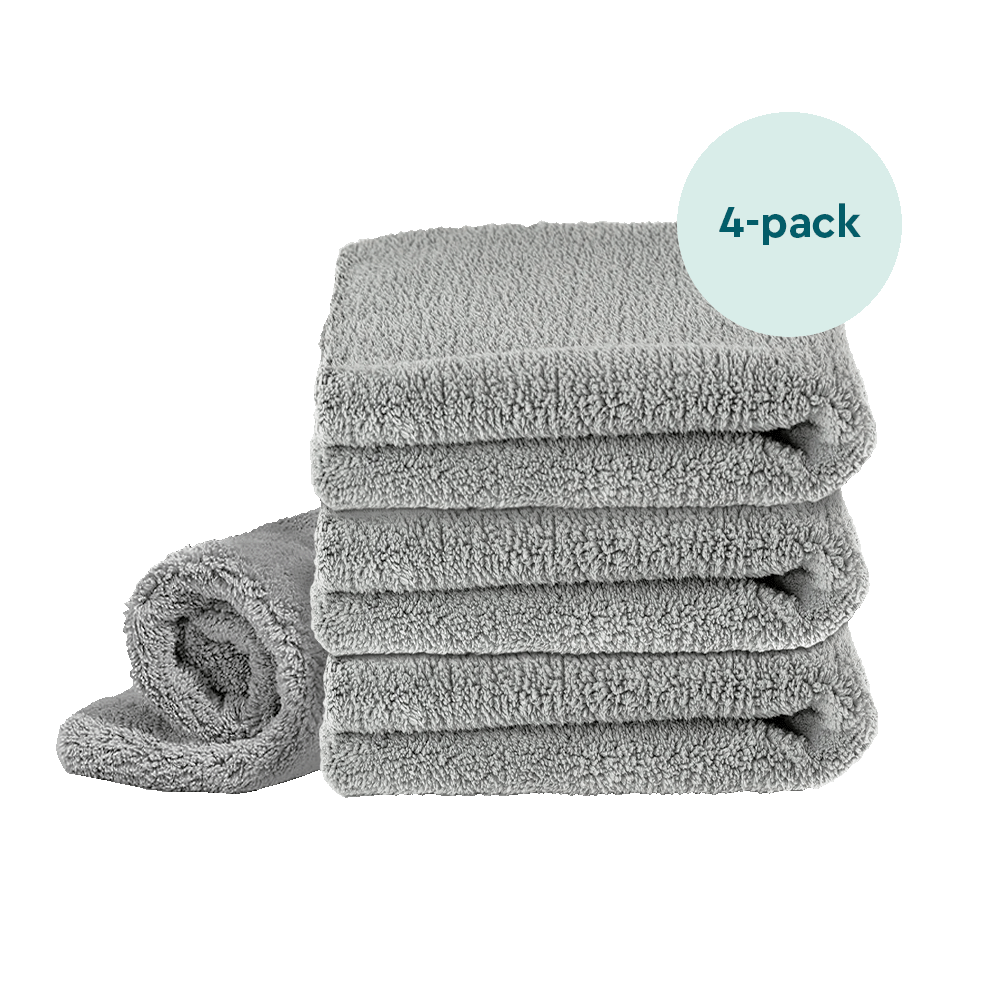 Edgeless Microfiber Towel
Built for perfect cleaning: 3x the fiber density, edgeless for 100% usability.
Our Edgeless Microfiber Cloths are the perfect cleaning tools.
From glass to granite to garbage pails, our microfiber towels were designed to be the most versatile and effective cleaning companions anywhere. 
With 300% greater fiber density (600gsm) than other microfiber towels – and the unique plush fabric pattern – every swipe packs more dirt-trapping power and better-looking surfaces with less effort.
And clocking in at a whopping 16x16", this oversized, hyper-absorbent design gives you more use from a single towel, no matter what you're cleaning.
Streak-free every time saves time.
Puracy microfiber cloths are 3x finer than cotton, 2x as fine as the finest silk, and 100x finer than human hair. The tight density of fibers can hold 7x their weight in water for unparalleled absorption. This precision yields an entirely lint-free experience, even during & after laundering.
Rated to last for more than 500 launders, this cloth is still gentle on your most delicate surfaces. No sticking, no pulling: just pure cleaning.
Zero edges – that's a good thing.
Edges on towels can do bad things to delicate and/or expensive surfaces.
Our edgeless microfiber cloths allow you to use 100% of the towel, meaning that you'll never accidentally scratch what you're cleaning. No more worrying about rough edges when folding, either.
Quality tools from the cleaning-obsessed.
Cleaning is what we do. That's why we tested hundreds of designs, material blends, and weave patterns to determine the perfect combination for every home surface.
We firmly believe that this is the best microfiber towel anywhere. And – like the rest of our product lines – it's been crafted with the same painstaking attention to detail.
Edgeless Microfiber Towel
5.0/5
Love the Edgeless Microfiber Towels

They hold up well in the washing machine and dryer, are a functional size for just about any use, and are useful for so many different things.
-Susan R.