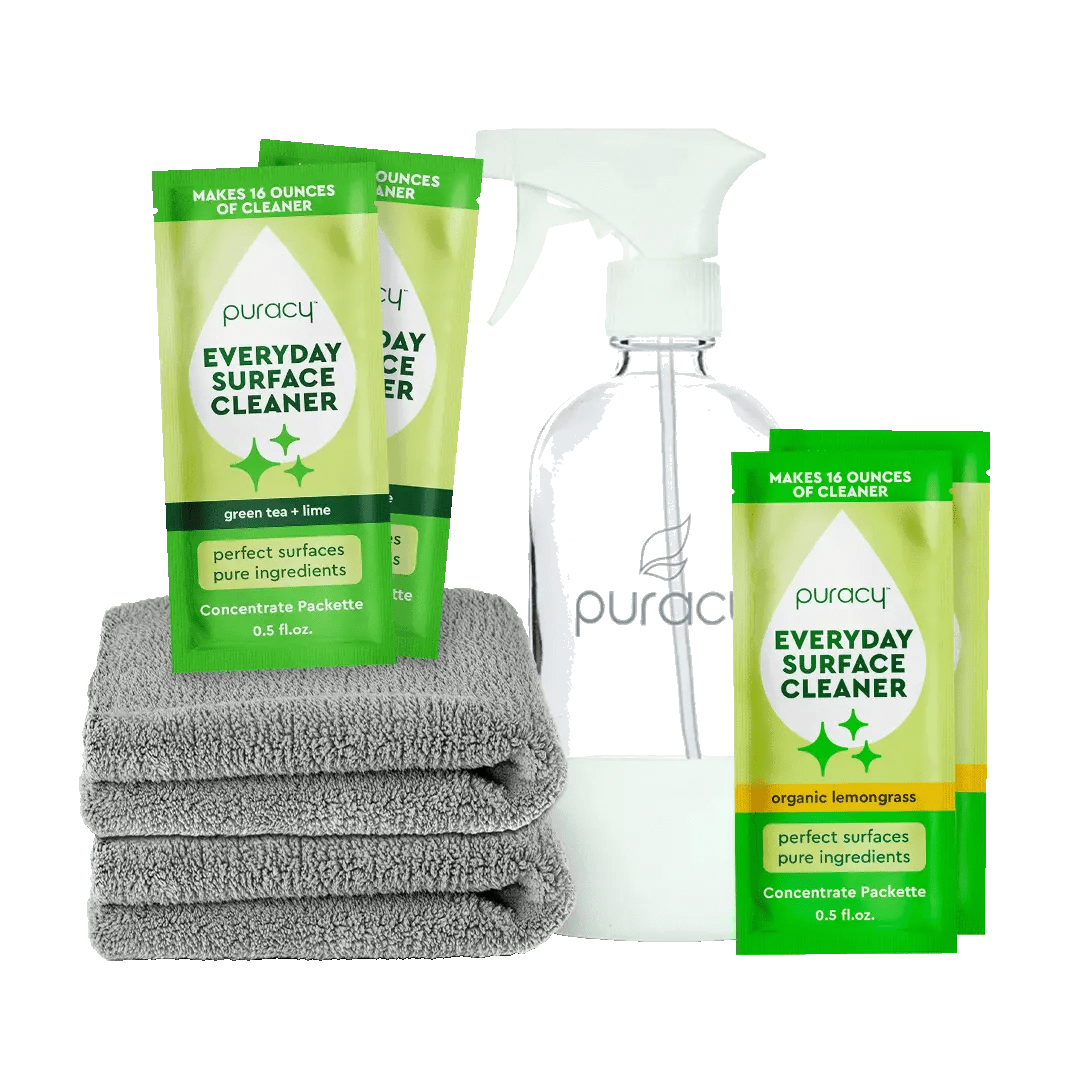 Infinity Glass Bottle Surface Cleaning Bundle
Introducing the Puracy Infinity Glass Bottle, Surface Cleaner Packets, and Microfiber Towel Bundle – the trifecta of sustainable and effective cleaning.
First in line, the Puracy Infinity Glass Bottle – a sleek, timeless vessel designed to be refilled and reused, reducing plastic waste and elevating your cleaning routine.
Paired with this eco-chic bottle, our Surface Cleaner Packettes bring convenience to cleanliness. Toss a packet into your Infinity Glass Bottle, add water, and presto – you've got a powerful cleaning solution without the single-use plastic.
And to seal the deal, the Microfiber Towels – versatile companiona for wiping away surfaces to a streak-free shine. It's not just a towel; it's the finishing touch to your sparkling, eco-friendly home.
With the Puracy Bundle, sustainability meets efficiency. Elevate your cleaning game while minimizing your environmental footprint. It's a win-win for a cleaner home and a happier planet.