Is It Okay to Use Baby Shampoo on Adults?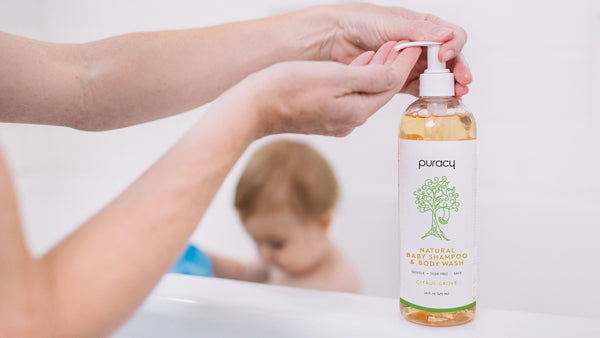 Short answer: yes! Most baby shampoos feature very mild detergent that doesn't irritate eyes or skin. In fact, baby shampoo is often used by adults with dry hair or dry scalps as a gentle way to wash their hair without harsh chemicals or ingredients.
The Science Behind Using Baby Shampoo on Adults
Baby shampoos are formulated with gentle surfactants that are less irritating to the skin and eyes, as well as little to no perfumes, preservatives, or color additives. Their formulas are also heavily diluted with water. This results in a gentle, mild formula that won't exacerbate allergies or skin sensitivities.
Adult shampoos are formulated for adult skin and feature a more acidic pH level, while baby shampoos are closer to a neutral pH level of 6-7. Adult shampoos are also more likely to have sulfates and harsher surfactants to create lather.