Committed To The Earth.
Our Environmental Impact
Puracy always strives for transparency. Discover more about our current sustainability efforts through refill pouches, biodegradable formulas, carbon offsetting, and what we're planning for the future.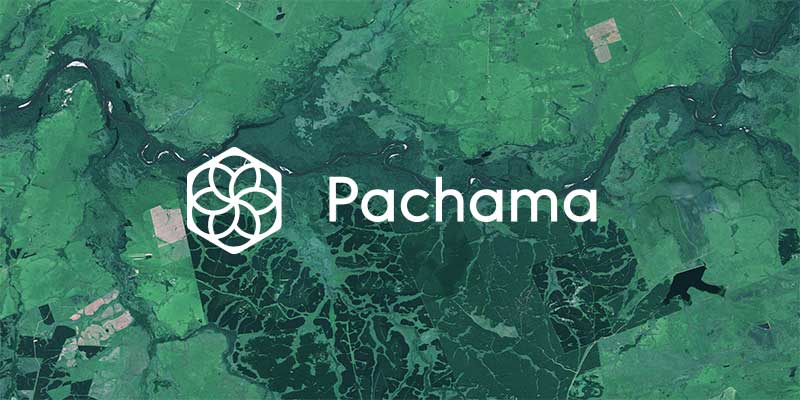 Puracy's Carbon Offsets
Puracy is proud to work with the Pachama Project, which helps offset the carbon footprint of every order. We intentionally overestimate each Puracy.com order, paying into Pachama to achieve net-zero emissions. This means that over 4 tons of carbon per month are offset through conservation and habitat restoration efforts.

The result is a small but significant contribution to a combined 1,402,974 hectares of protected forest. The goal? Reforesting some of the world's most at-risk biodiverse ecosystems.
4+
tons of CO2 offset per month
1.4M+
hectares of forest protected
Net-0
shipping carbon footprint
7,888
tons of CO2 emissions saved
5M+
bottles prevented from entering environment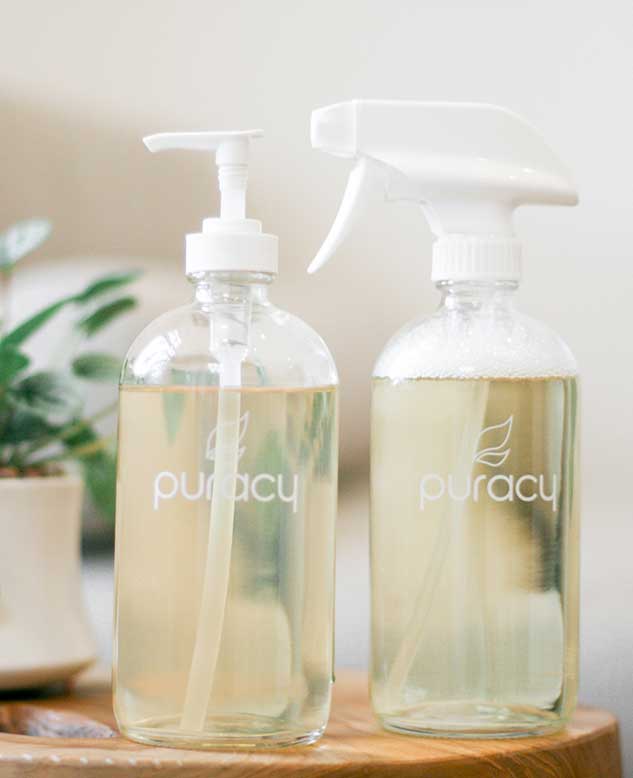 Puracy Glass Bottles Are Built to Last
We needed to offer our customers a reusable option for their refill packs. With its sprayer and pump, the Infinity Glass Bottle was designed to be used thousands of times. And since glass is infinitely recyclable, refilling them with your favorite Puracy products is a far more eco-conscious decision.
Yes, We Still Use Some Plastic
When we started Puracy, plastic was a "necessary evil" to get our plant-based products safely shipped to customers. We knew that we needed to choose a durable form of plastic that was highly recyclable. That's why we chose to use PETE (also known as PET), the most universally recyclable plastic, for its durable, extremely resilient, and BPA-free makeup.

For the past few years, however, we began shifting focus away from plastic bottles and towards refillable glass containers and BPA-free refill pouches.
Built for thousands of uses
Less Transport, Less Carbon Output
Puracy is known for its incredibly concentrated products – and did we mention that 95% of our components are US-made?
With less transportation between our manufacturing facilities, distribution centers, and customers, we save an immense amount of unnecessary fuel and carbon emissions.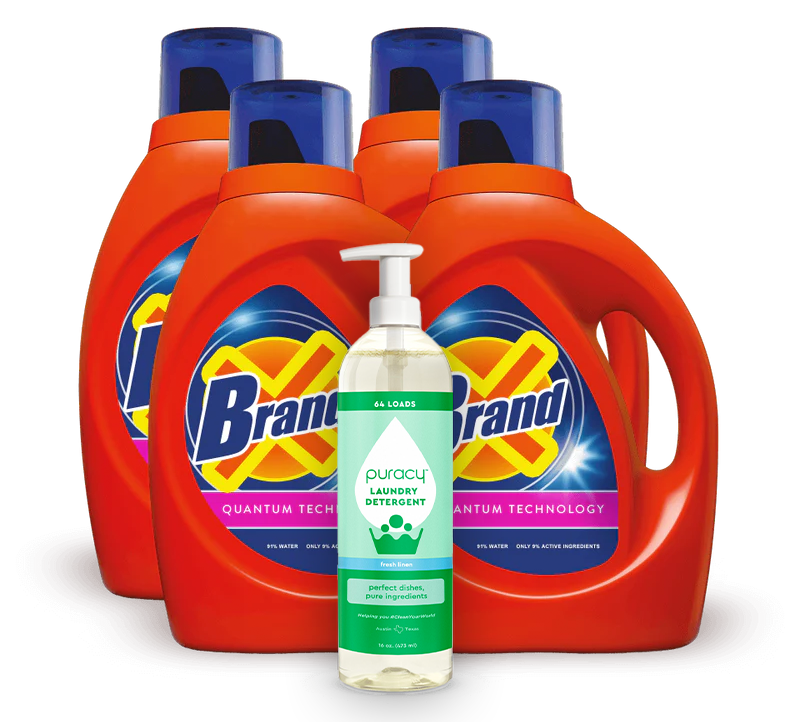 Concentrated Formulas
Puracy is known for doing more with less. For example, our Natural Stain Remover treats over 800 stains per 25-ounce bottle and 16-oz of our Dish Soap tackles more than 150 sinks of dishes.

Our Natural Laundry Detergent is also the most concentrated laundry formula sold in the US. One 64-ounce refill pack of laundry detergent can do more than 250 loads. The leading brand? It'd take over 480 ounces to wash the same amount of clothes. That's a lot of unnecessary plastic, water, and transportation costs.
Biodegradable, Earth-Friendly Formulas
We started Puracy to provide effective, plant-based products that were safe to use around families. That's why Puracy products are at least 99.3% natural* and are free of sulfates (e.g. SLS, SLES, SCS), caustics, phosphates, phthalates, dyes, parabens, chlorine, optical brighteners, bisphenol A, perfumes, artificial fragrances, chlorine, ammonia, formaldehyde, bleach, and more.

In addition to plant-based ingredients, our products also need to have biodegradable formulas. For example, to meet the demands of a COVID-19 world, we introduced Puracy Disinfecting Surface Cleaner. It kills germs with hydrogen peroxide, which quickly breaks down into water and oxygen.

We were also one of the first companies to utilize LexFeel N5– a plant-based, biodegradable silicone alternative – in our Natural Shampoo and Conditioner reformulation.
Our Future Plans for Sustainability
Puracy prides itself on making improvements wherever possible, and there's no better reason than for sustainable purposes. In addition to the above-mentioned steps, we've already started taking steps towards:
Lighter, More Efficient Products
We've tasked the Puracy R&D team to determine the best ways to supplement – even replace – our products with lighter versions. We're looking to use less water while lowering our collective carbon footprint.

As for packaging, we're experimenting with various packaging possibilities. From hemp to glass to aluminum to compostable options, there's a literal world of possibility.
Increasing Refill Stations
Our company works with over a dozen refill stations across the US. These companies buy in large bulk containers and people bring in empty containers to refill with their favorite liquid products. These types of businesses are growing in popularity, especially in urban areas (where most customers don't require a car).
* Puracy avoids using synthetic ingredients in our products, except in instances where: we are legally required by law to use a synthetic, non-natural ingredient; where is not a readily available natural alternative ingredient to choose from; or when the inclusion of the natural alternative would destroy the effectiveness and overall quality of the product (as determined by our development team of Ph.D. chemists).