Clean Can Gel Hand Soap
Renewable, biodegradable ingredients meet infinitely recyclable aluminum. Our Gel Hand Soap is soft on hands, but tough on grime!
FREE SHIPPING on all Clean Can!
Size:
3-Pack Refills (42 oz)
Why Clean Can?
Refills as fast as grabbing a new can, with none of the plastic waste.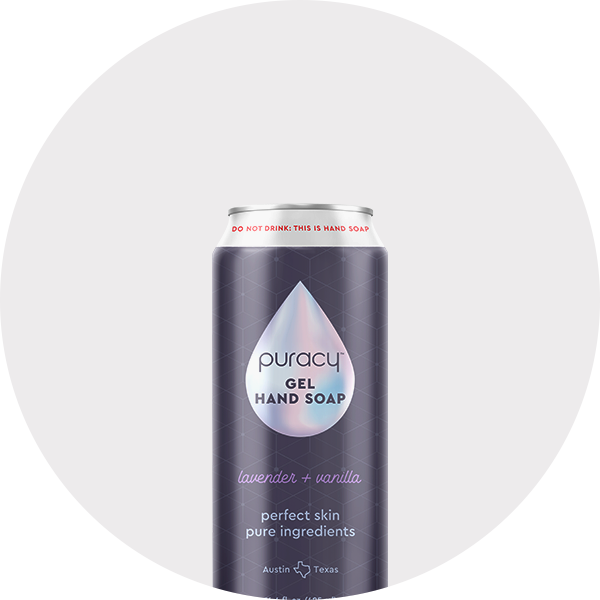 Infinitely recyclable
Each Clean Can is made from recyclable aluminum rather than single-use plastic.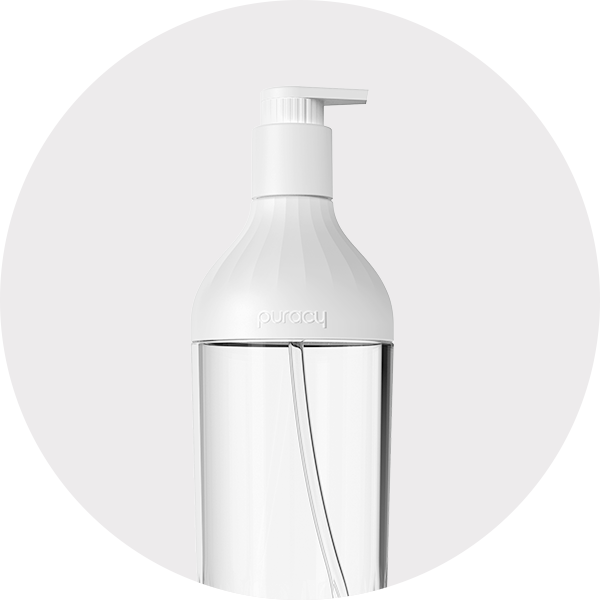 Engineered to last
Our sturdy design is guaranteed to be used for a decade of daily use.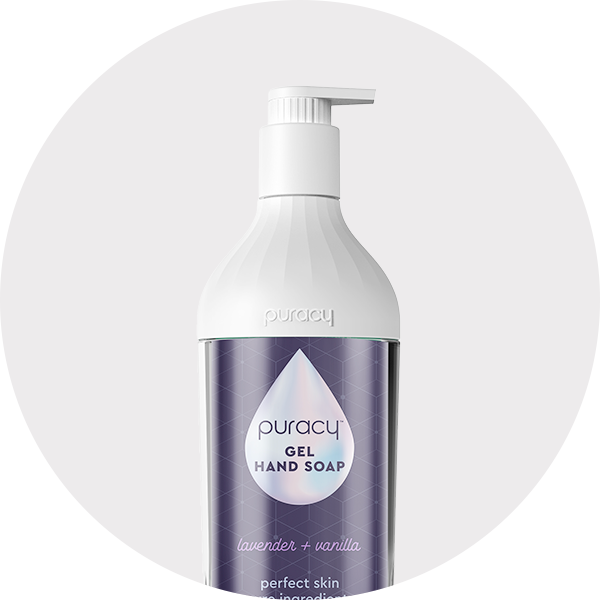 Trusted Natural Power
Use the same natural, plant-powered formulas you love in a new sustainable format.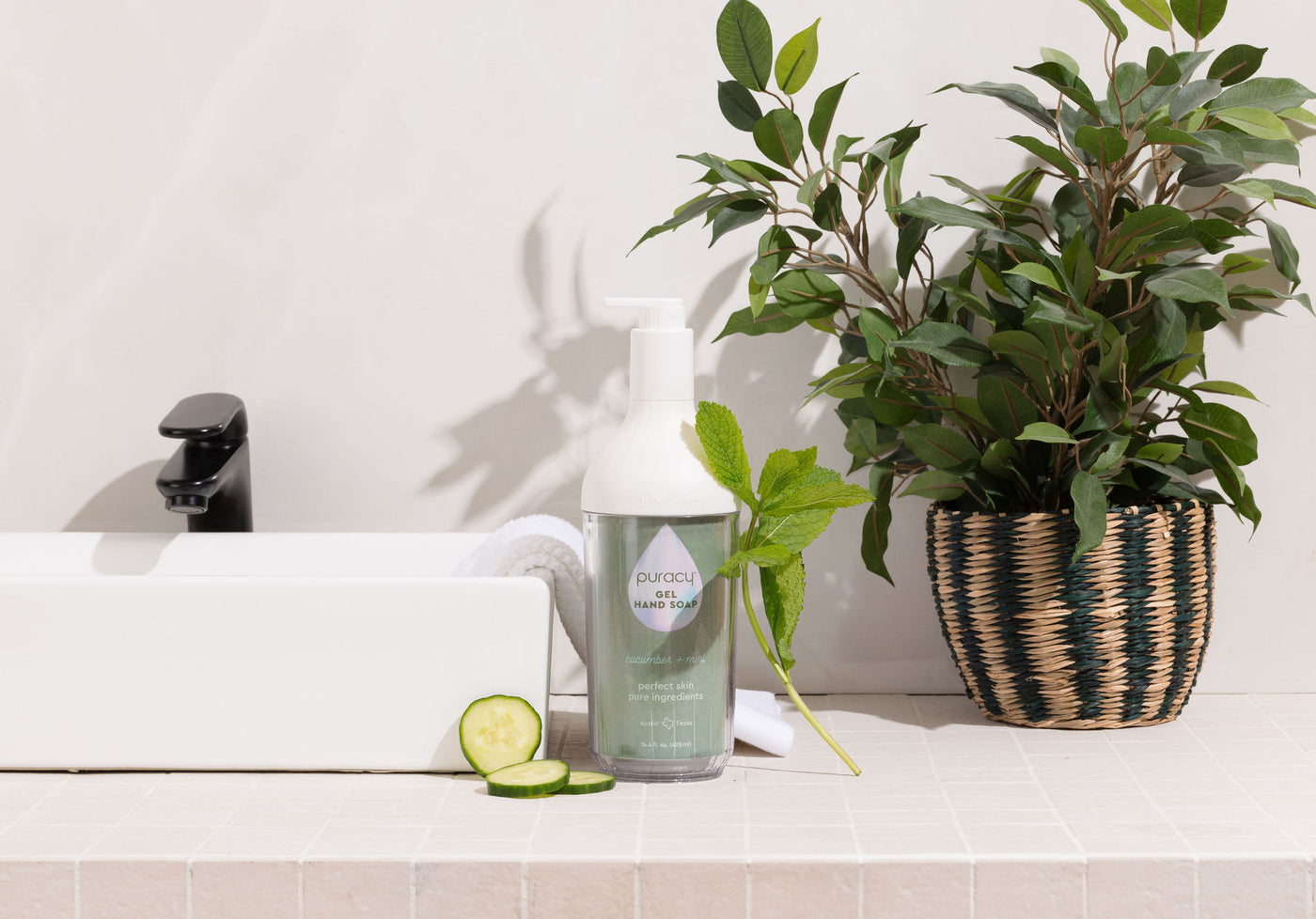 Developed by doctors, trusted by families everywhere
Same efficient formula, new sustainable format
Made from plants, minerals and water, our 98.56% natural Gel Hand Soap is gentle enough for sensitive skin, but tough on grime. The premium, hypoallergenic formula is subtly scented with a natural aroma and safe for greywater & septic systems.
No sulfates, triclosan, parabens, phthalates, phosphates, SLS, SLES, MEA, DEA, TEA, animal by-products, petrochemicals, dyes, or caustics.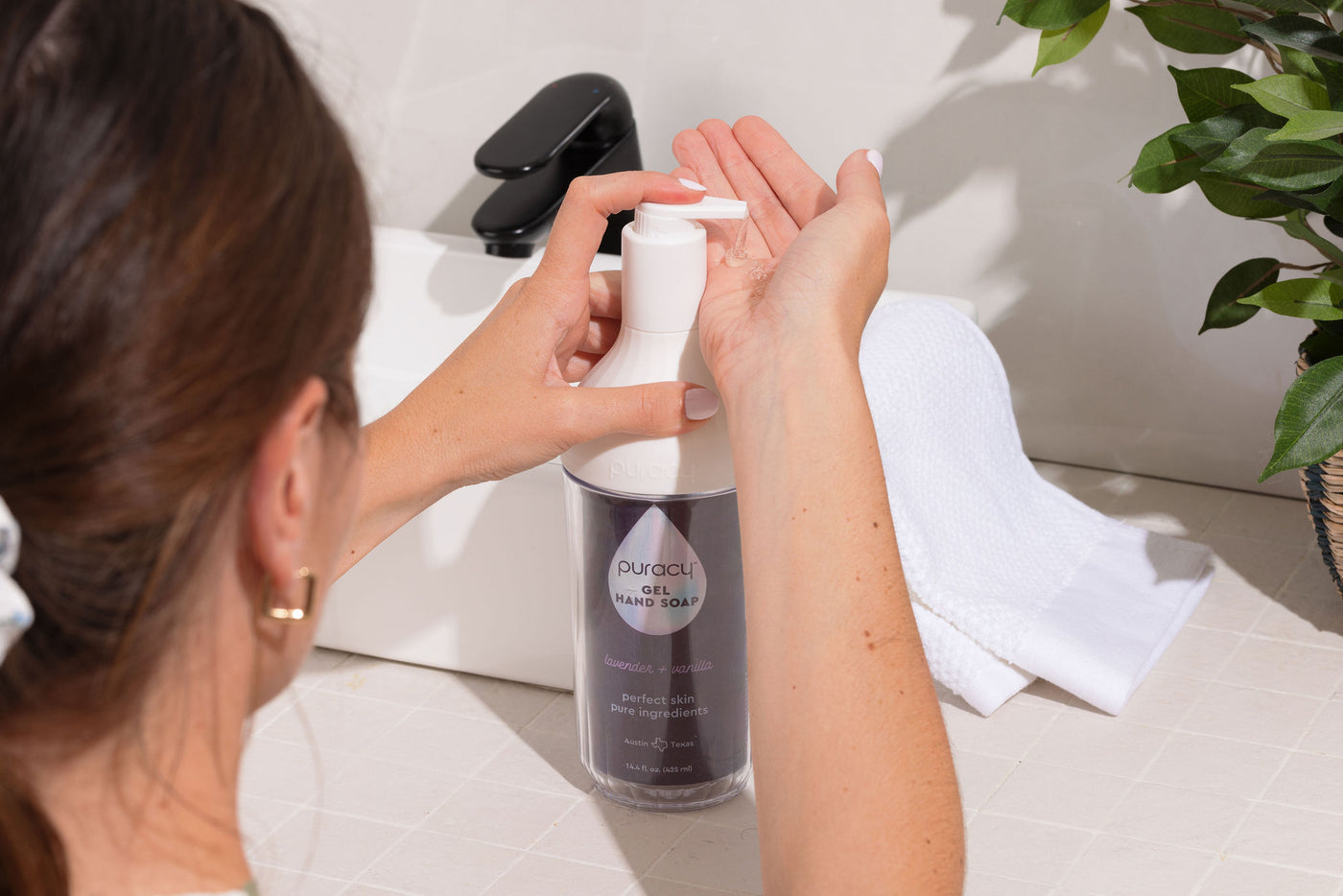 Get back to cleaning in 10 seconds or less!
Refills Made Simple
Our infinitely recyclable aluminum cans snap securely into the housing system. No more measuring, no more expert pouring, no more leaking.

Our eco-friendly formula cleans over 672 hands per can - that's over 2,000 hands with the 3-pack!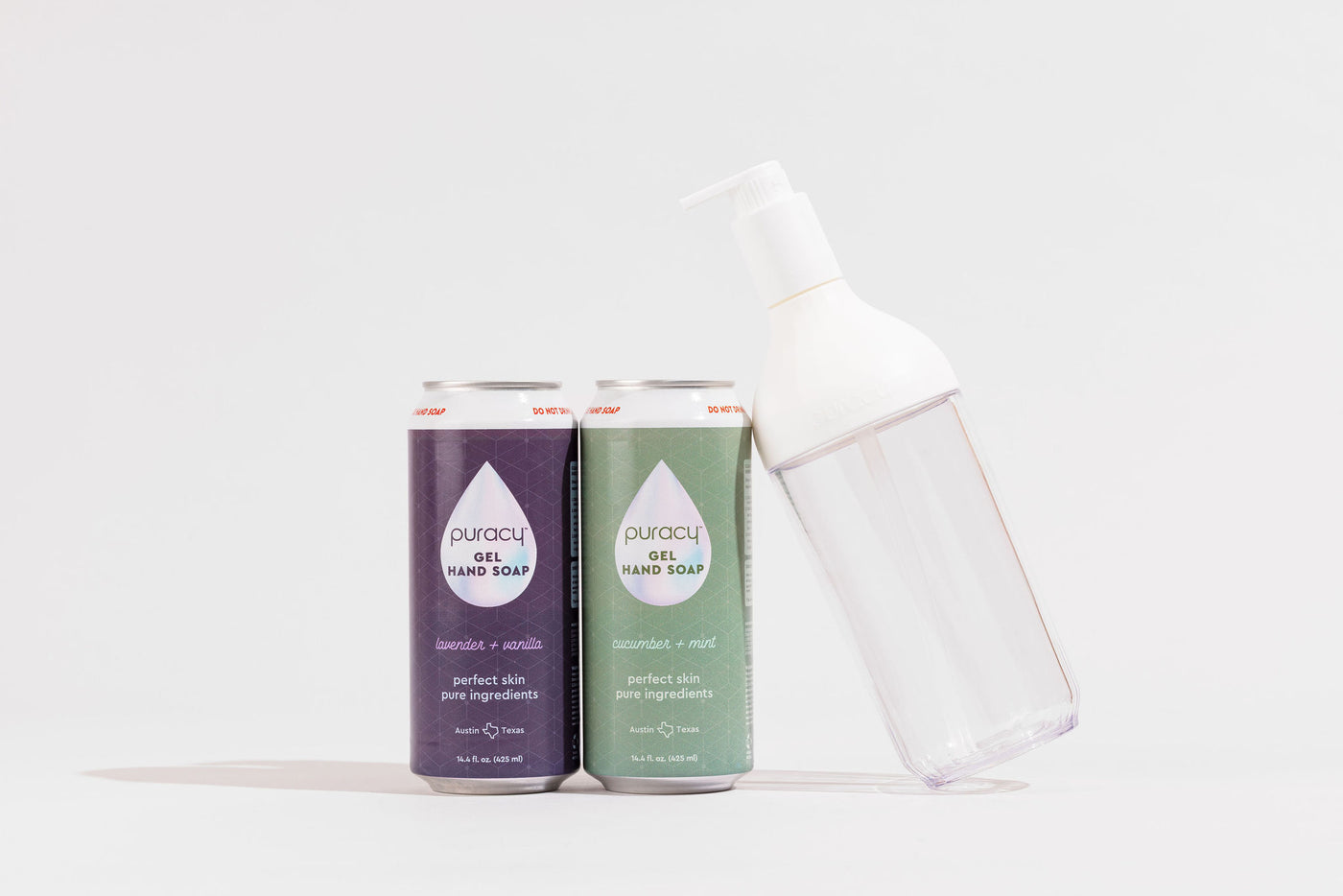 Quick As A Flash, No Plastic Trash
Superior System Design
Our system is made from Polyethylene Terephthalate (PET/E), a safe, strong, widely recycled material that will last for years of regular use.

Hyper-durable, shatter-proof, and easy-to-use, it's the first and only cleaning system to use infinitely recyclable aluminum cans.
Easier, faster, and cleaner.
No more messy refills, complicated concentrate measurements, or time wasted as the tablet dissolves. 100% ready-to-use. 0% plastic.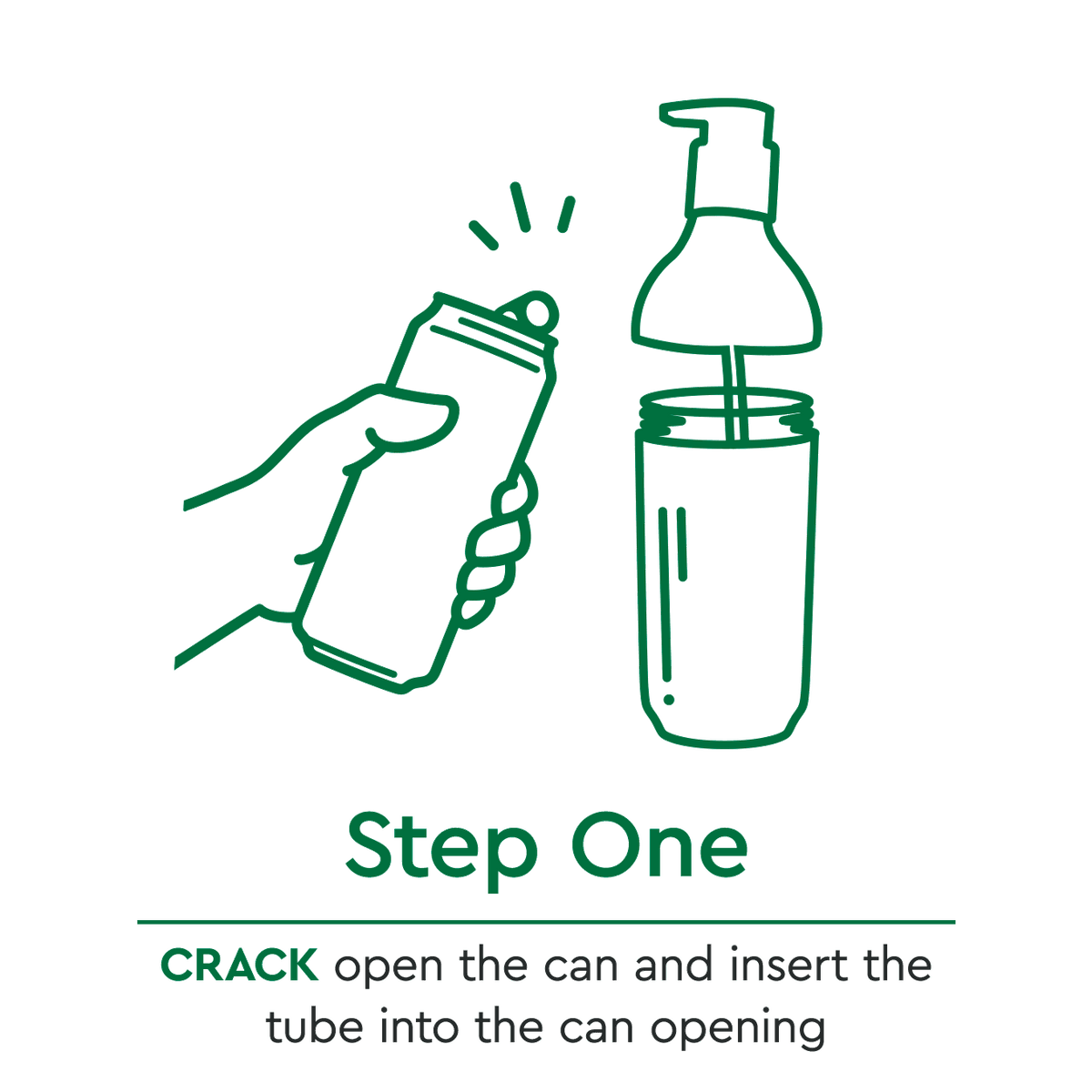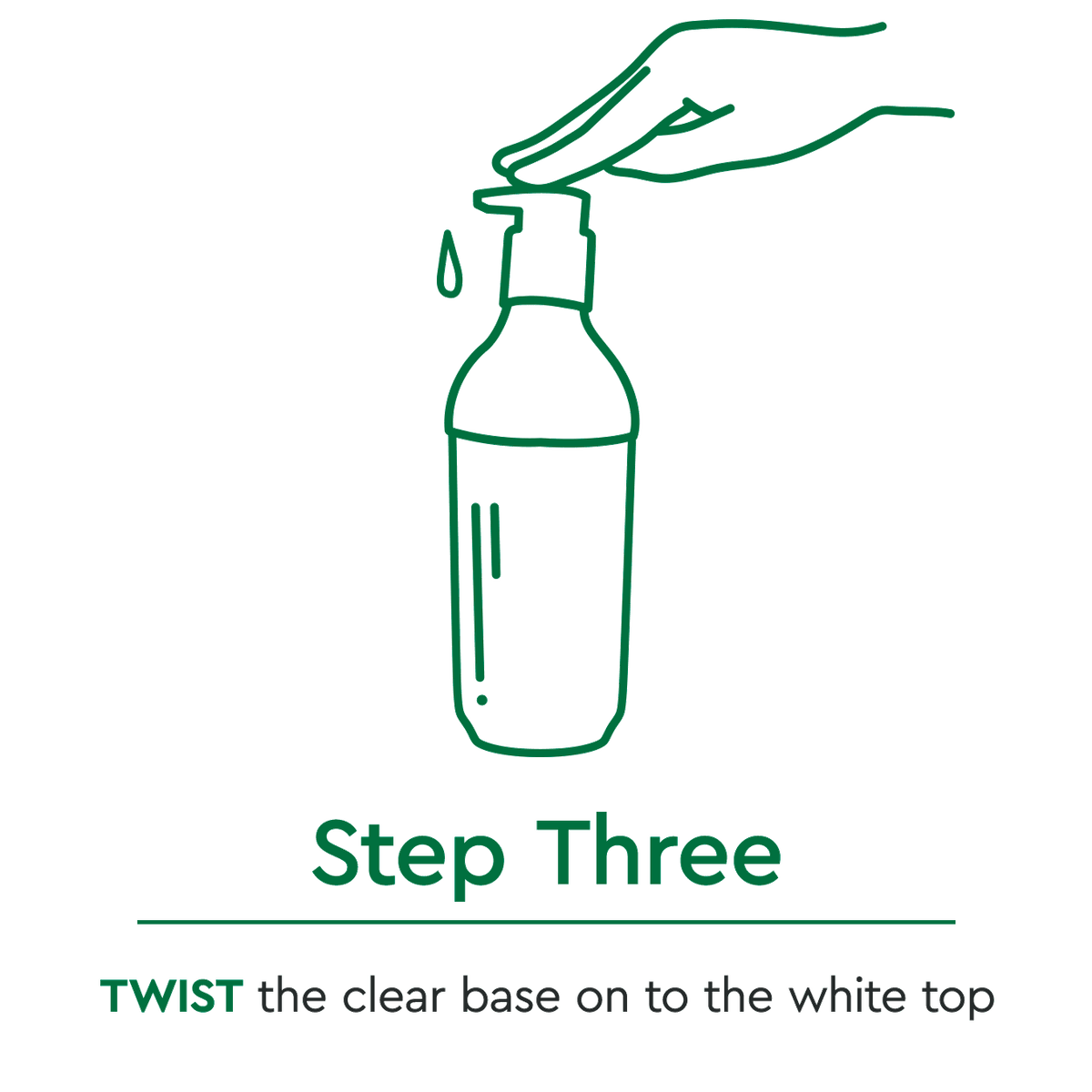 Directions
For more information on 
proper handwashing
, visit the Centers for Disease Control and Prevention.