Written by Stacey Kelleher. Reviewed by cleaning expert and Puracy Co-Founder Sean Busch.
---
Many well-known home and personal care products brands claim that they don't test on animals. And while their finished products may not have been animal-tested, the ingredients used to make them may very well have been. 
Being cruelty-free at every stage of product development is a major part of Puracy's mission. Our goal is to create products that are safe for people, animals, and the planet. 
We're often asked what it really means to be cruelty-free, and we're happy to answer those questions with transparency and honesty.
What Cruelty-Free Means to Puracy 
While we're proud that our products sport the Leaping Bunny logo and cruelty-free certification by PETA, it's about much more than that (although these are excellent ways to help consumers identify animal-friendly companies). 
Committing to never test on animals – at any stage of the product development process – is the right thing to do, both morally and ethically. At Puracy, we're all pet owners and animal lovers, which made the choice to be cruelty-free easy. 
Why Are So Many Products Still Tested on Animals? 
The Federal Food, Drug, and Cosmetic Act (FD&C) ensures that cosmetics are properly labeled and safe for consumer use. And while the FD&C does not require animal testing for new products, it does advise manufacturers to "employ whatever testing is appropriate and effective for substantiating the safety of their products."
Even though there are already thousands of safe, effective ingredients on the market to choose from, manufacturers are constantly introducing new formulas that, sadly, often lead to animal testing. 
China Requires Animal Testing
Meanwhile, cosmetics companies that sell their products in China are required to test on animals as part of the country's mandatory safety regulations for certain types of products, especially cosmetics, shampoos, perfumes, body washes, and lotions. We've fielded countless requests to sell Puracy in China, but until those laws change, our products won't appear on store shelves there. 
Get the best tips from the cleaning obsessed.
Puracy crafts cleaning & care items that work really well. Our obsession with natural cleaning performance is our profession, and we're here to share it with you.
That said, imported products sold online don't require animal testing. That means consumers in China can access our products through third-party distributors without us violating one of our core principles: to always offer cruelty-free personal care, home, and pet products. 
The Difference Between Testing Ingredients vs. Finished Products
Even if a company claims their "finished" products aren't tested on animals, it's possible that some of the individual ingredients in the finished formula have been. Some manufacturers use the distinction between "testing ingredients" and "testing finished products" to suggest their products have never been tested on animals. 
If a product advertises "never tested on animals" or "cruelty-free" on the label, you may want to dig a bit deeper. These terms are not regulated in the United States and don't require the verification process that organizations like PETA and Cruelty-Free International require before endorsing a product or company. 
Puracy Products Are Made Entirely in the United States 
Because standards for animal testing vary from country to country, we keep our entire production process within the United States. This way, we can better ensure that every ingredient throughout the supply chain process is cruelty-free. 
Working closely alongside our manufacturing partners, we maintain strict control over the quality of every ingredient that goes into every bottle. This also ensures that every step of our production process is 100% cruelty-free.
Who Owns Puracy? 
Many well-known "natural" companies are owned by large global conglomerates. So while these smaller subsidiaries may not test on animals, their parent companies might.

Puracy is locally-owned in Austin, Texas by two best friends, Sean Busch and Paul Tracy. They have seven kids between them, and they're both long-time pet owners.

Back in 2012, one of Sean's beloved beagles fell ill after licking a floor that had been cleaned with a harsh chemical cleaner. Although he made a full recovery, it was a scary incident they would never forget. At that very moment, founders Sean and Paul saw a need for natural, safe products that were safe enough to use around their pets and young children – and Puracy was born .
They've maintained that commitment for the past eight years, much to the delight of the company's office bunny, Waffles. To this day, we're proud to use only plant-based, cruelty-free formulations across our entire product lineup. 

Common Animal By-Products in the Cleaning and Beauty Markets
In addition to animal testing, some cleaning products and cosmetics contain these common animal-sourced ingredients: 
Beeswax: wax secreted by honey bees used to give various cosmetics structure and smoothness
Casein: milk protein used in many cosmetics and hair products 
Collagen: a protein (usually derived from animal tissue) used in beauty products
Keratin: a protein made from ground-up quills, feathers, hooves, and horns of certain animals. This substance is often used in shampoos and other hair products. 
Lanolin: oil extracted from sheep's wool and used in many skin care products (especially lotion)
Oleic acid: obtained from animal oils and fats, it's used in many soaps and skincare products
Stearic acid: fat derived from pigs, cows, and other animals, this substance is often used in soaps, conditioners, and body creams 
Many cleaning supply manufacturers also include ingredients which can contain animal by-products like:
Caprylic acid: fatty acid from cow's or goat's milk, it's used in perfumes and soaps
Tallow: rendered beef fat used in a wide variety of products from soaps to lipsticks to shaving creams 
Glycerol: a by-product of soap manufacturing used in soaps, cosmetics, plastics, and foods 
Animal lecithin: waxy nervous tissue from certain animals, used in hand creams, lotions, soaps, and shampoos
Oleyl alcohols: fish oils often found in detergents and fabric softeners 
Puracy Ingredients Are Vegan and Never Tested on Animals
Our team of doctors and Ph.D. chemists understands how to harness the power of plant-based ingredients instead of those derived from animals (as evidenced by the awards we continue to win).
Though ingredient testing is done independently from Puracy, our contract manufacturers and ingredient suppliers are required to sign pledges that they don't test ingredients on animals – at any stage. These assurances and pledges are part of our ongoing cruelty-free certification process.
Where Does Puracy Source Its Ingredients?
When choosing ingredient suppliers, we opted to work with large, public companies (like Dow, Dupont, BSAF, Solvay, and Lonza.) These companies employ thousands of people and have reputations to uphold. They also have the transparency that a public company requires, making them accountable to investors as well as federal regulations. 
Our preferred suppliers offer the necessary checks and balances to ensure Puracy ingredients are of the highest quality, ethically produced, and never tested on animals.
How Puracy Tests Its Products 
Most of our products are used by humans and are therefore tested on humans and surfaces. Why would we test our Natural Multi-Surface Cleaner or Natural Baby Shampoo & Body Wash on animals? 
Even our pet products – including our new Natural Pet Shampoo – are human-grade and human-tested for safety and efficacy. Our founders, Sean and Paul, tested our pet shampoo prototypes on themselves before they ever touched their own pets. We guess you could say that we're our own guinea pigs.
Puracy Products: Always Natural, Gentle, & Effective
With Puracy products, you'll always get cruelty-free, vegan personal care products, pet care, and household cleaners. 
Even though our products are created to be gentle on our loved ones and the world around them, they're still incredibly effective. Puracy natural cleaning products, baby care products, and personal care products are tough on messes and powered by plant-based ingredients. 
Shop this article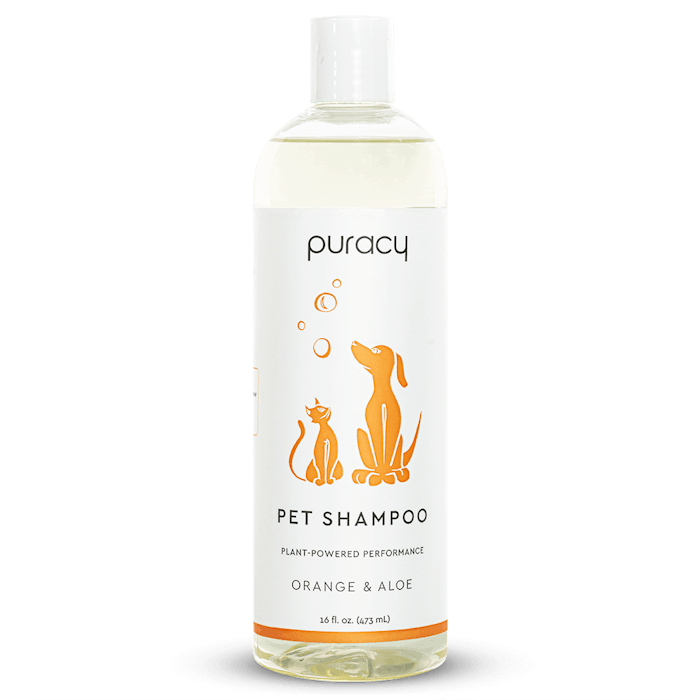 Natural Pet Shampoo
Great for humans, even better for your furry family. Gentle, won't irritate, cleans well & eliminates odors.
Shop now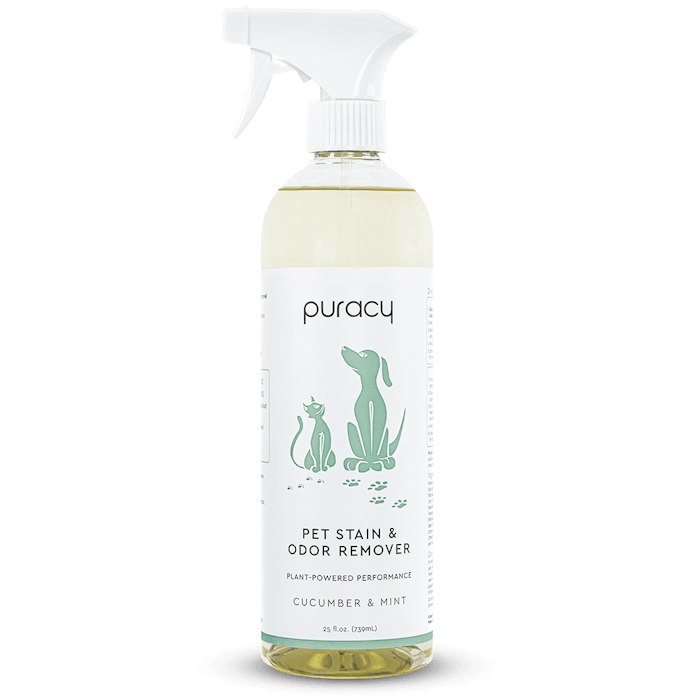 Natural Pet Stain & Odor Remover
Most powerful natural pet stain & odor remover. Concentrated enzymes specifically target pet messes to make them like they never happened.
Shop now