Clean Can Natural Dish Soap
Powerful & concentrated cleaning with less elbow grease and no plastic waste.
FREE SHIPPING on all Clean Can!
Why Clean Can?
As fast as grabbing a new bottle, with none of the plastic waste.
Infinitely recyclable
Each Clean Can is made from recyclable aluminum rather than single-use plastic.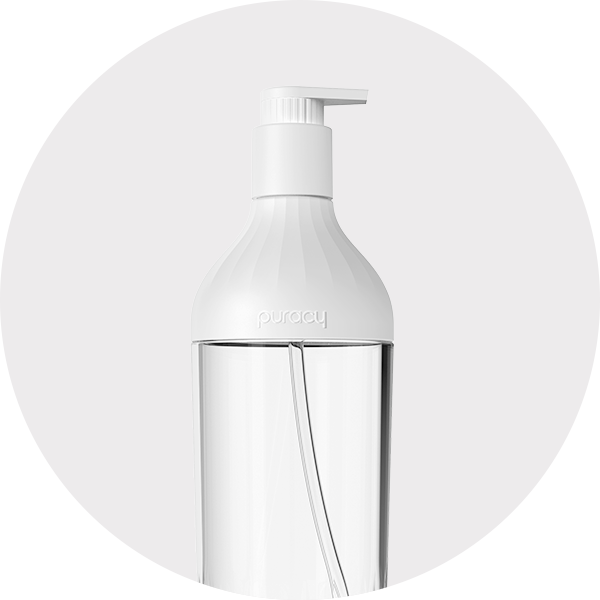 Engineered to last
Our sturdy design is guaranteed to be used for a decade of daily use.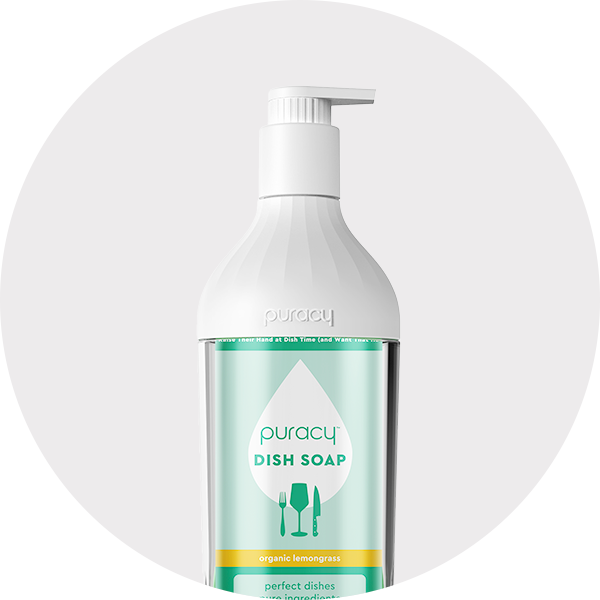 Trusted Natural Power
Use the same natural, plant-powered formulas you love in a new sustainable format.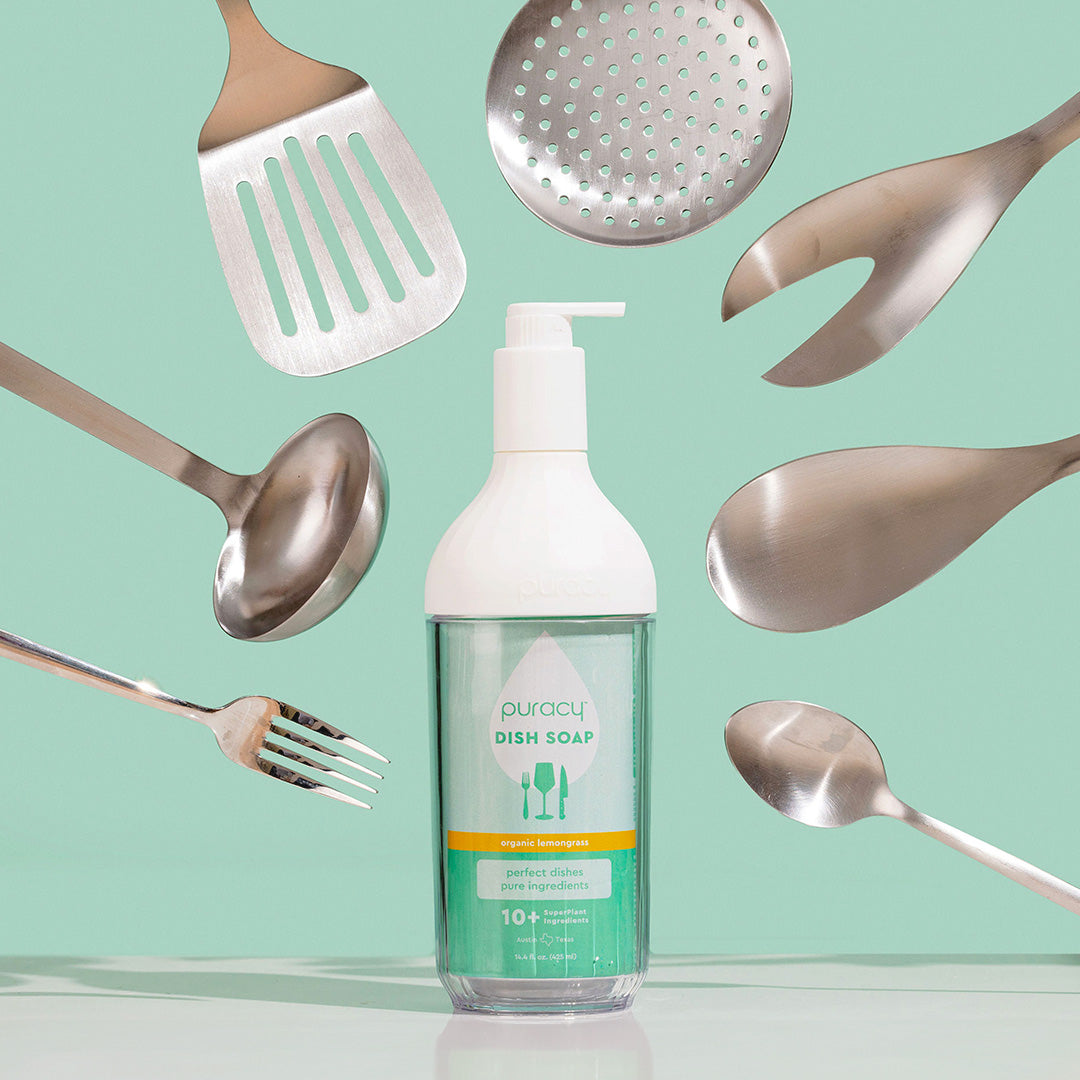 Same efficient formula, new sustainable format
Puracy dish soap has the power to transform even the stickiest, messiest dishes into sparkling clean wonders.
Effective, plant-based and biodegradable ingredients that are child-safe, pet-safe, and hypoallergenic - now that's magic!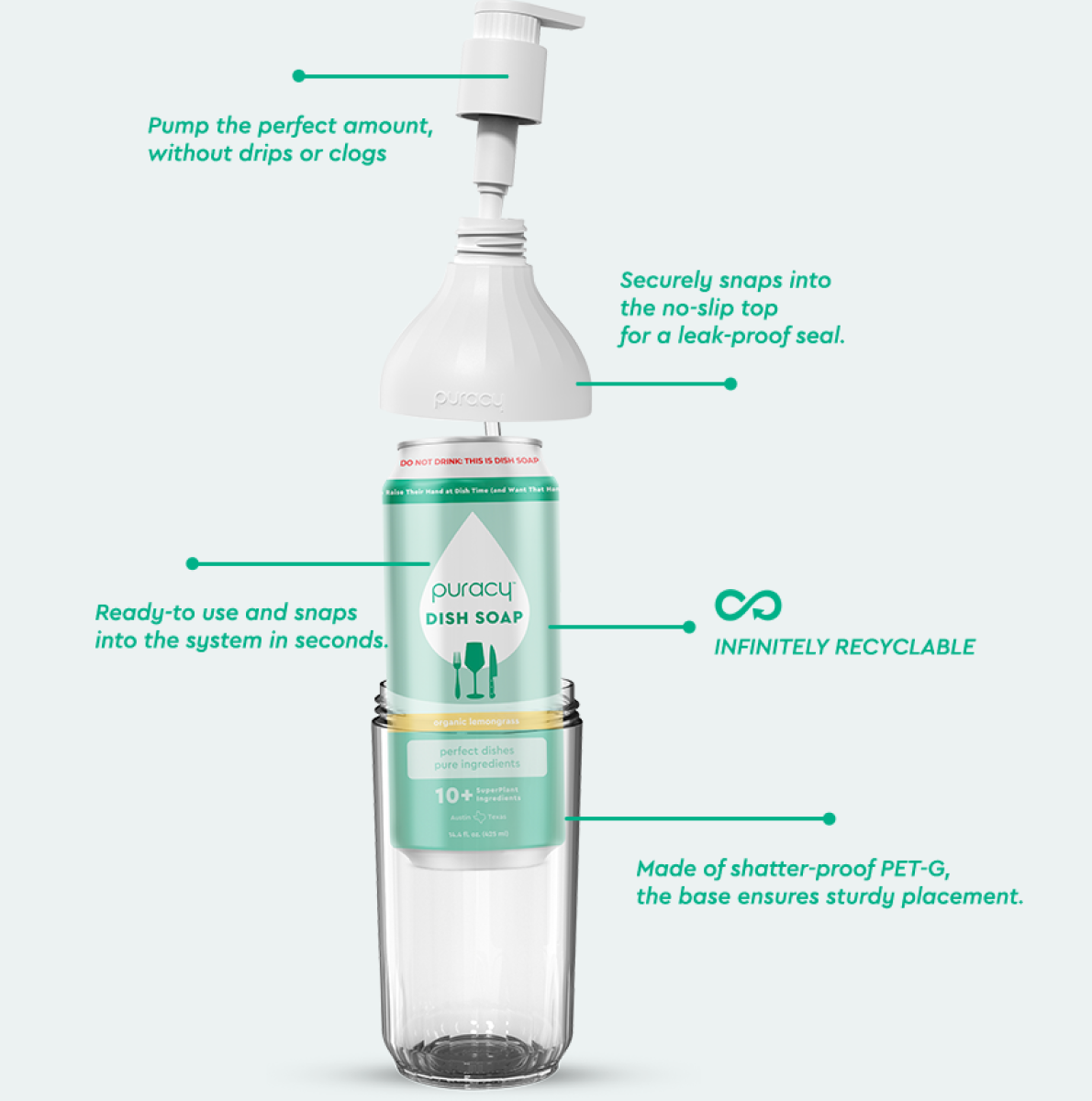 Easier, Faster, Cleaner
One-time-use plastic is a thing of the past, thanks to the innovative Clean Can system that houses our Puracy Dish Soap.
Our system is made from Polyethylene Terephthalate (PET/E), a safe, strong, widely recycled material. Hyper-durable, shatter-proof, and easy-to-use, it's the first and only cleaning system to use infinitely recyclable aluminum cans.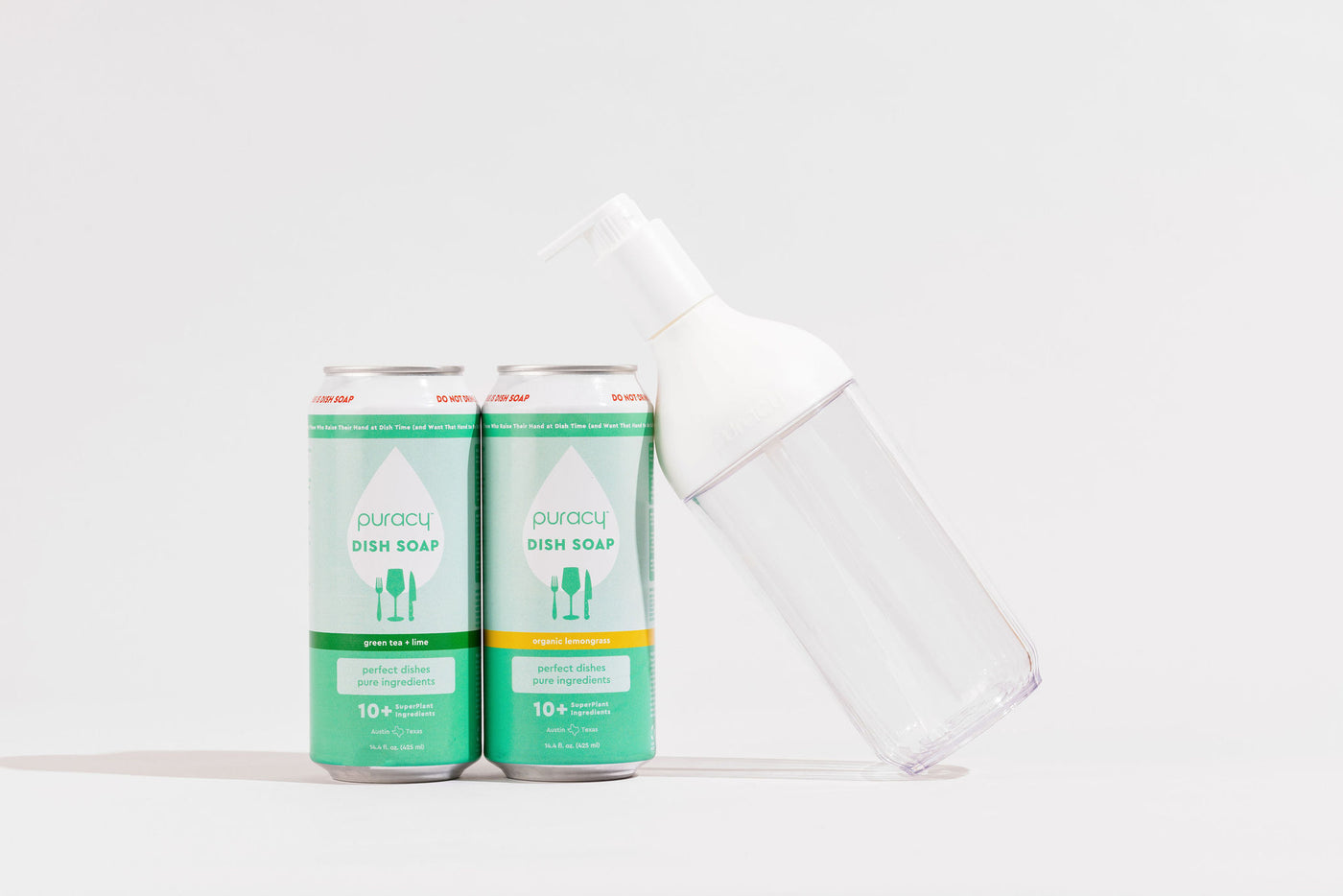 Refill in just 10 seconds.
Our refill cans are the ultimate sidekicks in your battle against grease and grime. Each infinitely recyclable aluminum can yields over 140 sinks full of dirty dishes!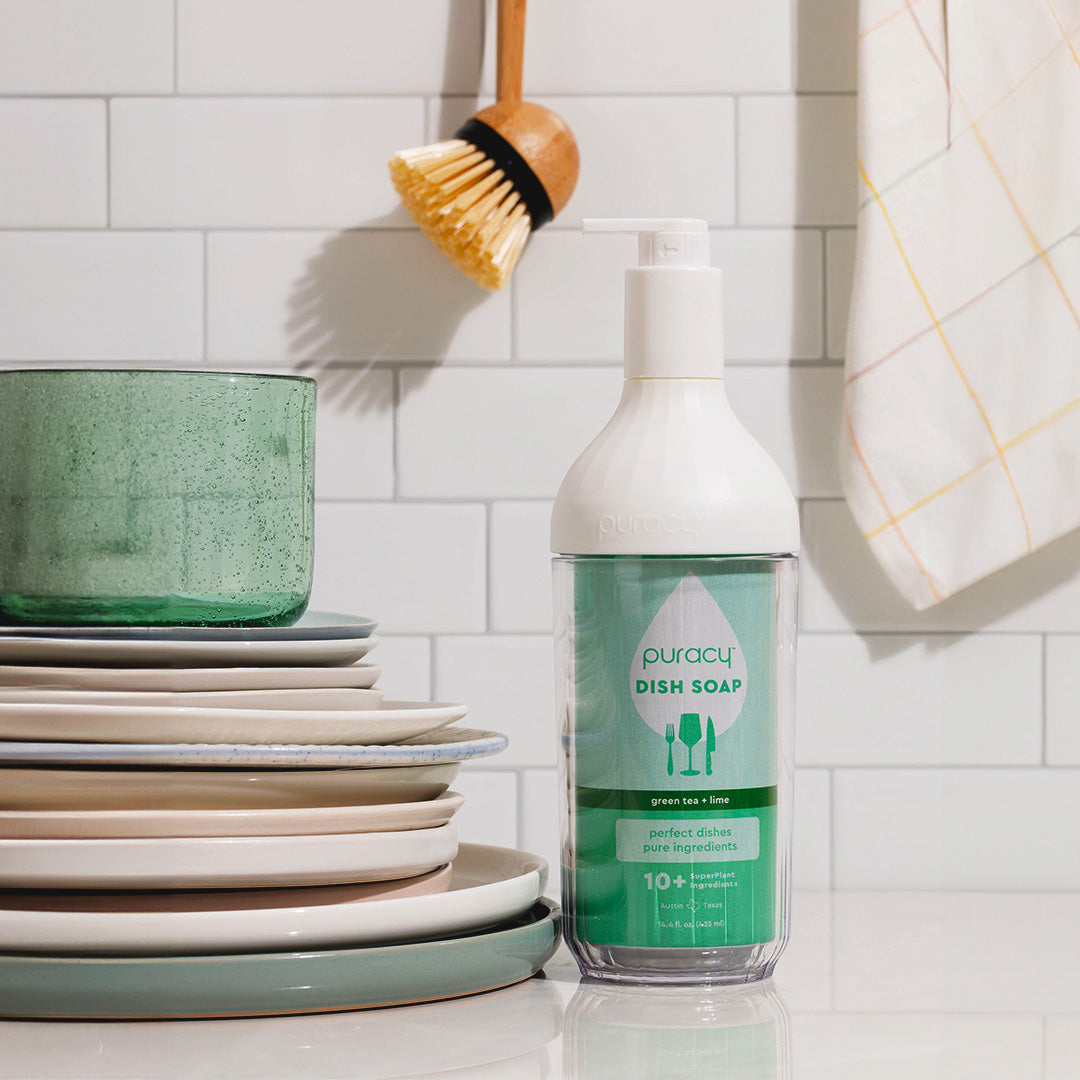 Tender Strength, Unyielding Clean
Biodegradable, greywater & septic system safe ingredients create a sustainable solution that doesn't waste any time.
Our dish soap is tough enough for pots and pans, but gentle enough to wash your hands without irritation.
Directions
Apply a small amount of Puracy Dish Soap to a wet sponge, dish brush, or directly on dirty surfaces. Massage to create a rich lather and rinse with fresh water.
For stubborn messes, soak the surface in a solution equivalent to 1 ounce of soap per 3 gallons of water. Clean as normal.