Written by Molli Carlson
---
As your baby bump grows, so will your awareness of what you put in, on, and around your body. Your womb is your little one's very first environment, so naturally, you want to keep it as healthy as possible.
What's safe for the planet is generally good for you and your growing family. So whether you're already following a bio-friendly routine or just getting started, the following ideas will plant the seeds for a healthy, happy pregnancy.
1. Reach for Toxin-Free Personal Care Products
The skin dilemmas of pregnancy are twofold: You may start experiencing unexpected developments like acne, facial skin pigmentation, and even hormonal gingivitis. It's understandable that you want to treat burgeoning conditions quickly and efficiently.
But one glance at a conventional beauty product label will have you looking up every unpronounceable ingredient to see if it's safe for prenatal health.
Choose Pregnancy-Safe Skincare and Cosmetics
Stick with products that are formulated with naturally-derived ingredients, like every product found in the Puracy Personal Care Bundle. From head-to-toe, this set contains our Natural Shampoo and Conditioner, Organic Hand & Body Lotion, and what we consider to be the best body wash for pregnancy.
2. Find Safe Cleaning Products for Pregnancy 
The urge to 'nest' can become complicated when you realize your regular cleaning products are potentially hazardous. What's more, heavily-fragranced cleaning products can smell offensively strong (especially for soon-to-be moms), which is one of many reasons why Puracy uses subtle, natural fragrances in all of our products. 
You can always mix a
DIY cleaner
, but the most effective method is to choose
natural cleaning products
that have been thoroughly vetted by Ph.D. chemists for maximum safety. For people looking to make a change to the "green side", we always recommend trying our Natural Multi-Purpose Cleaner. 
Safe for use on practically any non-porous surface, it's cruelty-free, doesn't contain harsh chemicals, and is 99.96% natural. There are plenty of reasons why we believe we've created
the best all-purpose cleaner
(and the New York Times thinks so, too)
3. Choose a Natural Laundry Detergent
Many laundry detergents include "fragrance", which is a catch-all term. Such blends are considered a trade secret and often include phthalates (which may disrupt the development of male reproductive organs) and other toxic chemicals that are released through dryer vents.
It's never too late to start laundering your clothes (and your baby's) with a natural laundry detergent that's formulated with naturally-derived, biodegradable ingredients.
Whiten Clothes Without Using Bleach
While it's important to keep whites bright, a plethora of
natural bleach alternatives
exist. Try pre-soaking with vinegar or lemons, hanging clothes out to dry, or targeting stains with
Puracy Natural Stain Remover
(loaded with six plant-based enzymes that safely remove any fabric stain – guaranteed).
4. Opt for Glass Food Storage
From storing excess dried oats or making your own nut butter, glass provides a much safer alternative to plastic for food storage. For decades, scientists have expressed concerns over the dangers of leaked chemicals from plastic. Also worrying is the fact that over 91% of plastic isn't recycled. Glass, on the other hand, presents a safe, non-toxic, highly-recyclable alternative.
We recommend bringing your own glass containers to the bulk section of your local grocery store, pre-weighing the container, and writing that "tare" on your jar in permanent marker. This makes it easier for the cashier to subtract that amount from the total weight of your purchase.

Get the best tips from the cleaning obsessed.
Puracy crafts cleaning & care items that work really well. Our obsession with natural cleaning performance is our profession, and we're here to share it with you.
5. Use Non-Toxic Paint in the Nursery

Have you chosen a color for the nursery yet? Now's the time to settle on a
safe paint for babies
, too. Ask for a water-based product, which should contain zero VOCs (volatile organic compounds). Reduce chemical exposure even further by selecting a paint that doesn't need a primer layer.
6. Choose Bedding That's Safe for Babies
If you can afford to splurge, your money will be well-spent on an organic crib mattress pad. According to researchers, crib mattresses and other upholstered products often contain flame-retardants, which can "harm health and affect a child's brain." 
Look for foam products that are labeled "flame-retardant-free," or naturally flame-resistant materials like wool. It can be difficult to understand the many components behind "organic" and "natural" labels in baby bedding, but a little research goes a long way.
7. Upgrade Your Bedding, Too
You're sleeping for two now, so try to avoid synthetic, conventional, or permanent-press materials. The manufacturing of these linens requires heaps of toxins (like formaldehyde and synthetic dyes), so try to outfit your bed with organic materials. This is especially true for cotton bedding, since cotton is one of the most heavily-sprayed crops in the U.S.
8. Go Green with Your Pregnancy Diet
When you're pregnant, it's easy to be discouraged by the foods you can't have, but try to focus on the healthy foods for pregnancy that you can.
Whether it's shopping at your local farmers' market or planting a small herb garden, opting for organic, in-season picks whenever possible will leave you, your baby, and the planet more nourished.
Plan Healthy Pregnancy Snacks and Meals in Advance
If you have downtime during your parental leave, try to prep baby food, meals, and satisfying snacks to freeze ahead. When the time comes, you'll be grateful for all those nourishing, home-cooked, BPA-free options.
9. Consider a Green Baby Registry
If you're planning a baby shower, consider green and eco-friendly baby options when putting together your registry. Whether it's specifically stating a preference for
eco-friendly baby products
or registering with a site that has green options (such as Target), it's a great way to give back to the planet.
Some registry sites – like
SoKind
– allow friends and family to donate alternative gifts like designated babysitting time.
10. Don't Forget to Pamper Yourself
Carrying another life is exhausting, so you deserve some good, old-fashioned pampering. Whether you steep indulgent herbal tea, draw up a natural pregnancy bubble bath, or get a prenatal massage, taking care of yourself is incredibly important.
Tip: Avoid lighting paraffin-scented candles, which can release carcinogens. Use natural blends, like those made of soy or beeswax, instead.
Puracy Products: Made for Parents by Parents 
As you support and nurture your growing family, it's worth knowing that Puracy is different from the large global conglomerates that own many of today's cleaning and personal care product companies.
We're a small, family-owned, family-oriented company based in Austin, Texas. Our two co-founders started Puracy to provide safe, natural products for their own families to use at home, and they are now proud parents of six young kids between them (with one more on the way). We're going through this "new parent journey" right alongside you and wish you the best of luck on your journey over the next 40 weeks – and beyond!
Shop this article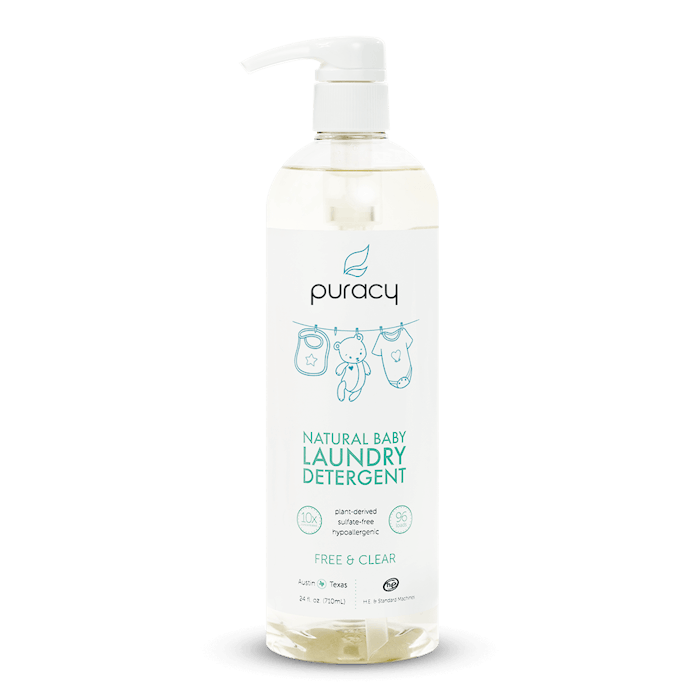 Natural Baby Laundry Detergent
Plant-based formula uses enzymes to safely vanish dirt, grime, food, stains, & odor while preserving color & materials. 👚
Shop now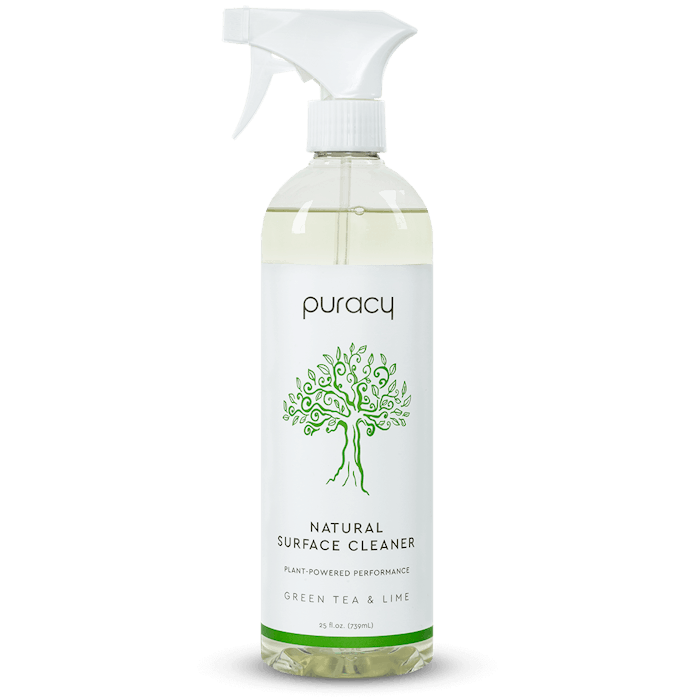 Natural Multi-Surface Cleaner
The natural, all-around-the-house, general-purpose cleaner. Engineered to be tough on dirt & grime, but gentle on skin & senses.
Shop now