Before You Take a Shower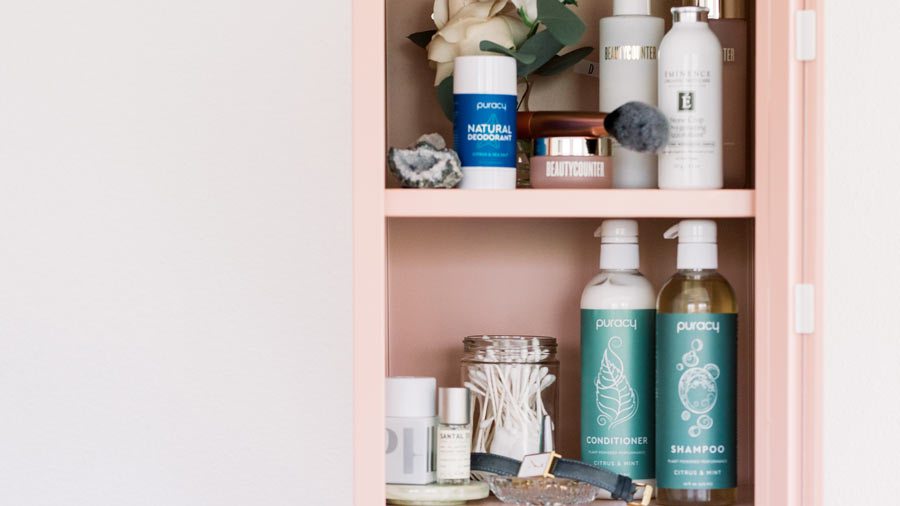 In order to get glowing skin, try the following dermatologist-recommended shower routine steps.
Adding a couple of minutes to your bath routine will go a long way towards improving your skin health.
Double cleansing originated in Korea and is widely encouraged by dermatologists worldwide. The first step involves using an oil-based cleanser to remove products like make-up and sunscreen. The next step will be discussed later as an after-shower routine using water-based products.
The oil-based cleanser will also help avoid getting "racoon eyes" when you pop out of the shower.
 Use Clay, Charcoal, or Mud Masks for Cleansing
There are different types of masks depending on the purpose of using them. Clay, charcoal, or mud masks are used for cleansing, which is a great step to add before heading to shower.
The other type of facial masks is for moisturizing and leaving vitamins and essential nutrients on your skin. You can do this as an after-shower routine.
While waiting for your mask to work its wonders, try combing your hair to untangle the strands. While we often comb the hair after showering, experts say hair is more prone to damage when combed wet.
Make sure you're brushing from the hair shaft and working your way downwards to the ends while removing snarls or bad tangles. A wide-toothed comb works best for detangling your hair.
Turn Down the Temperature
Scalding water lovers, we've got some news for you: Hot water temps strip away your skin's natural oils and can cause drier, flakier skin. This is especially troubling if you have dermatological issues or are dealing with dry skin in winter. 
While some people prefer cold and others want warm water, the latter is recommended if you are going to sleep after. By the end of the day, the body's core temperature decreases so a warm bath will help prep your body for a relaxing night.
For sensitive skin or for those with issues like dermatitis, keep the shower short and no longer than 10 minutes to avoid drying out your skin.
Invest in a Shower Filter
Municipal water that runs to your home may contain some forms of Volatile Organic Compounds (VOCs) and chlorine, which are harmful to your body. Experts say you don't need to ingest these for them to be harmful.
VOCs can be cancerous while high chlorine levels may cause skin dryness and irritation. We are exposed to VOCs in our drinking and bathing water.
One way to address this is by the use of shower filters. Standard shower filters contain purifiers that rid of VOCs and other harmful chemicals, irritants, and contaminants like VOPs, chlorine, and metals.
If you notice hard water stains on your bathroom floor, it's an indication that you definitely need a built in or in-line shower filter